With hundreds of the best Wi-Fi routers to choose from, you'd think that there'd be the right one for every need, budget and level of performance. Think again, because there are so many similar products that lack at least one key factor that finding the right device to fill your home with data can make Sisyphus's task seem easy.
To start, there are several categories that define at a 20,000 foot level what to expect. For instance, forget about getting wide 160MHz data channels and the ability to deliver data over four bands in a budget router. Still, it might cost one-quarter what a high-performance or gaming router costs that includes those features. Plus, this ignores the best mesh Wi-Fi systems that team a host router with dedicated wireless satellites to send data to a home's every nook and cranny.
With the idea that the router should fit the building, usage pattern and wherewithal of those using it – instead of the other way around – I've boiled down my 25 years of Wi-Fi experience into 9 things I look for plus one that could make home networking easier and more reliable. Think of it as a checklist of what to look for and you stand a better chance of finding that elusive perfect router.
Always get the latest Wi-Fi spec
Wi-Fi protocols come and go but I always get one with the most recent protocol. This won't future proof my network, but it will mean that I won't have to think about replacing it for several years. Right now, the top dog is Wi-Fi 6E, but a slew of Wi-Fi 7 routers will be out by year's end. In other words, forget about getting a Wi-Fi 5 router. It won't be fast enough, secure enough or have the latest features.
Ratings, schmatings
Every router comes with a throughput rating that combines the Wi-Fi spec (AC, AX, AXE, …) and a theoretical top overall speed. An AC1300 router will likely underperform an AXE6000 device, but these numbers should be taken with several grains of salt. That's because they are abstract top speeds based on the maximum throughput of the chips being used.
I spend about half of my work life testing and reviewing routers and I've never seen any router come close to its rating. The best perform at about one-third of the theoretical ranking – often a lot less.
Twist and shout
Antennas are the point at which the data leaves the router and heads to your computer, phone or other devices. Their design is key to the proper operation of the router, and the more the merrier. Most routers have between 4 to 16 antennas. I prefer external antennas that can be rotated, twisted and aimed to get the strongest signal. Plus, I like ones that are removable so that if more powerful ones come along, I can replace the stock antennas for greater performance.
Light bright
One thing that annoys me about many routers today is the overuse of LED lights, making most look like a cross between a traffic light and a Christmas tree. Unfortunately, it's hit or miss whether the light show can be turned off. It doesn't have to be that way because several routers have a single demure LED bar or an LCD information screen.
Before you buy any Wi-Fi router, check out some reviews and make sure you can turn its LED lights off first if you're as bothered by them as I am.
App or browser, you choose
Routers that can be set up and monitored with either an app on a phone or tablet as well as a local connected browser provide flexibility. While the app is generally quicker to connect and more visual, the browser connection often is shown on a larger screen and has more monitoring and connection options.
If you really like to tweak your router's settings, you're going to want a Wi-Fi router that lets you configure things using your browser.
Secure everything
Every home network has a large bullseye on it for hackers and identity thieves looking to lift your data. The good news is that the latest Wi-Fi protocols protect passwords and the ability to abduct the router's settings although just about every LAN can be broken into by an enterprising and talented hacker.
I only get routers that have an extra layer of security software, like TP-Link's Home Security and Asus's AI Protection that is built into the router to protect against intrusions and rogue websites. Netgear's Armor takes this a step further with an unlimited license to Bitdefender's capable Total Security software to protect PCs, Macs, smartphones and tablets. On the downside, the latter requires paying $100 a year to keep the protection up to date and effective.
Double-wide data
The router I seek must be customizable with all the latest Wi-Fi tricks, including beamforming (to tailor the transmissions to the receiving device), adjusting the signal strength (to thwart freeloading neighbors) and an auto-optimizing feature (to streamline its connection). But more than anything else, I want to use not just 40- and 80MHz wide data channels, but 160MHz as well for gaming. This will go into hyperdrive when Wi-Fi 7 adds 320MHz channels.
Mesh it Up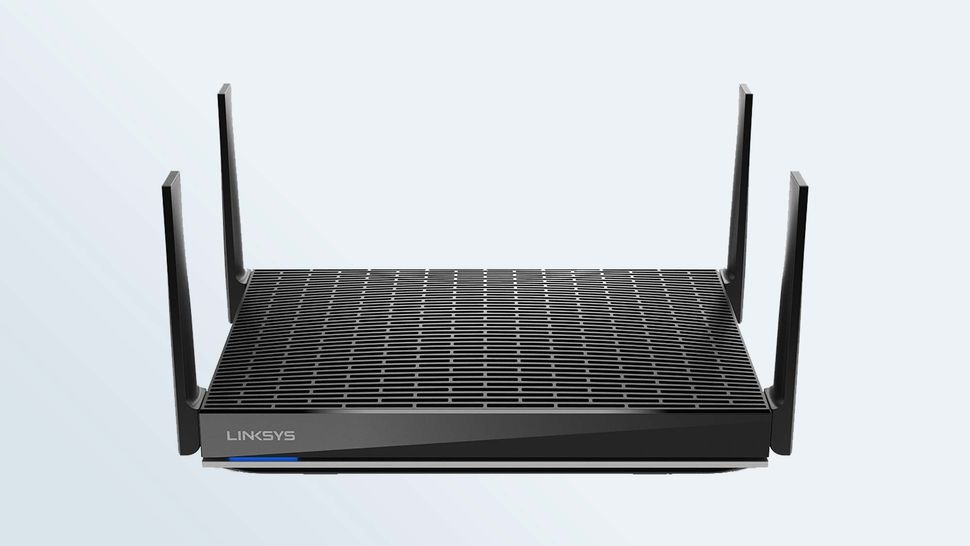 It will probably never be used, but I think it's a good idea to get a traditional router that can be set up in a mesh arrangement with two or more satellites like the Linksys Max Stream MR9600. On the other hand, it's restricted to devices from the same company and can get expensive quickly. Imagine spending $350 each for the router and a pair of satellites for a total outlay of over $1,000. That's the cost of one of the best and most expensive mesh kits on the market. Still, this is a feature worth considering if you plan on moving from an apartment to a house and don't want to have to get rid of your old router.
Think Long-Term
Right now, that shiny new router of mine works like a charm moving my data exactly where I want it to go. That might not be the case in a couple of years. That's why I insist on at least a two-year warranty on the gear I buy. Having lifetime support is key also because the best equipment ages well with frequent firmware upgrades for security and adding features.
---
As for the one thing I'd like to see become standard in Wi-Fi routers going forward is for manufacturers to add an option to reboot a router when the device senses something is amiss. Right now, there are routers that allow you to schedule a daily reboot but by having the router do this on its own, it would make our home networks more reliable while also leading to less troubleshooting. Regardless, if you keep these features in mind when upgrading your own Wi-Fi router, you're more likely to get a reliable device that you'll be able to use for years to come.
More from Tom's Guide