In a couple months, it'll be the fourth anniversary when my wife and I decided to drop cable TV — still time to pick up a present to mark the occasion. And there's nothing I regret about that move, especially when each month goes by without a big fat bill from my local cable provider filling up my mailbox. Whatever programming I might have missed out on has mostly been filled up with shows from the best streaming services. And there's something to be said for watching less TV at night.
But twist my arm and I'll concede there's one thing I miss from my cable TV days — not enough to call up Comcast and beg them to take me back, obviously, but still something that's taken a little bit of getting used to over the last four years.
I really miss the ability to watch live sports on TV.
OK, that's overstating things a little, as I still have ways to tune into the big game that don't require a cable subscription. More streaming services are including live sports in their offerings — soccer and football on Peacock, for example, and weekly baseball doubleheaders on Apple TV Plus. And if a game of interest happens to be broadcast on free-to-air TV, all I have to do is switch over from my Apple TV set-top box to my HDTV antenna to pick up the action.
But cable TV makes watching sports so much more convenient since there's a lot of channels with a lot of broadcasting hours to fill. It's also no secret that major events are moving away from free-to-air. For example, the NCAA football championship tonight (January 9) between Georgia and Texas Christian airs on ESPN and not on ABC.
Why streaming services fall short on sports
Take ESPN Plus, the standalone subscription service offered by the sports cable channel. I added ESPN Plus to my roster of services this past summer so that I could watch the finals of the UEFA Euro tournament, a rare instance where an event airing on ESPN was also streaming on ESPN Plus. For the most part, though, the games available on ESPN Plus are quite distinct from what's airing on the parent network.
All those big-time college football games that ESPN broadcasts throughout the fall are nowhere to be found on ESPN Plus, which instead focuses on games featuring smaller schools. (Great if you're interested in watching the likes of North Dakota State or Eastern Illinois, not so good if you're more interested in Notre Dame or Clemson.) ESPN Plus does have some extensive NHL coverage, though my local team — the San Jose Sharks — are blacked out, so as not to steal eyeballs away from the regional sports network carried by my cable provider — the cable provider whose services I don't wish to pay for anymore, by the way.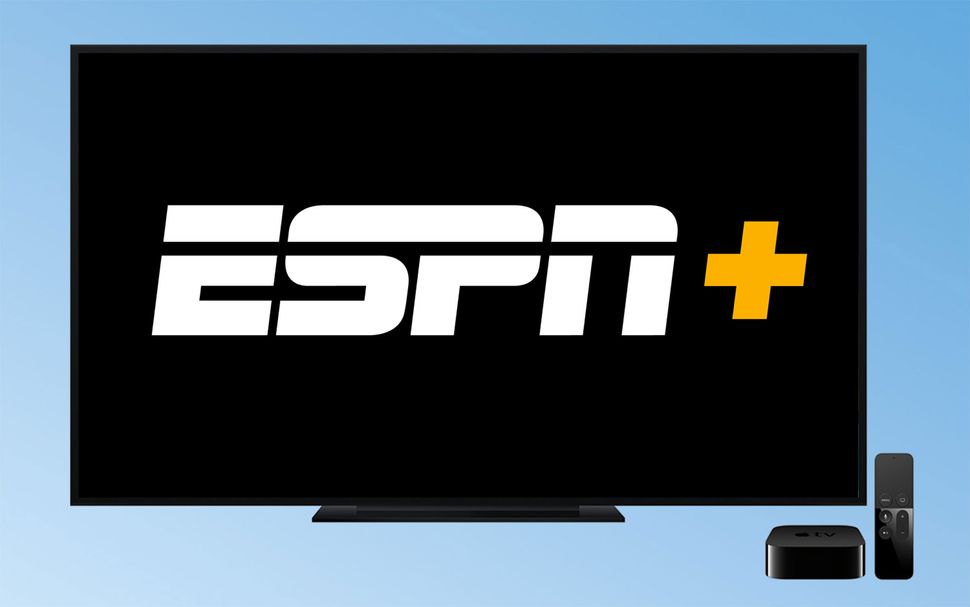 Your mileage may vary as to the value of ESPN Plus, but I found myself watching it less and less, especially when during the World Cup when domestic leagues that stream their games on ESPN Plus like Spain's La Liga and Germany's Bundesliga went dark. Just before New Year's Day, I cancelled my subscription.
There's another downside to trying to watch sports via streaming services, and it stems from the way that broadcast rights are bought and sold. Often times, the same sport gets divvied up among different channels. That's not really an issue with cable TV, where all thoe channels are usually bundled togehter in your subscription package. But cord cutters may have to add a lot of different streaming services, driving up their monthly bill to a cable TV-sized outlay of cash.
I like watching soccer, for example — mostly the English Premiere League. Most of those matches are available on Peacock, which costs $4.99 a month. However, cup competitions like the FA Cup and League Cup are over on ESPN Plus — that's $9.99 a month. If I want to see how those English teams are faring in the UEFA Champions League, I'd have to tack on Paramount Plus and its $4.99/month Essential plan. That's just shy of $20 each month just to watch one sport, and that's before we consider other streaming services like Netflix, HBO Max and Hulu that are more focused on shows and movies.
Other options for live sports
I could probably save myself a lot of headaches just by signing up for a streaming service that includes a lot of channels that offer live sports, with either Fubo TV or YouTube TV ideal for that task. But those services start at $69 and $64 per month, respectively — prices eerily reminiscent of the cable bill I'm trying to avoid.
Sling TV doesn't cost as much, making it one of the better options at $40/month. But Sling splits up the big sports-focused cable channels — ESPN is on Sling Orange while Fox Sports is one Sling Blue. If I want both, I'm paying $55/month — still less than Fubo and YouTube, but not quite the discounted future I envisioned when I cut out cable.
The fact of the matter is, this is unlikely to change any time soon, unless ESPN were to radically recalibrate just what's available on ESPN Plus and what isn't. And at the end of the day, that's likely one of the trade-offs you make when you don't want to spend big on cable each month. As I said at the outset, it's a trade-off I'm willing to make, though it's not going to stop from hoping that streaming live sports involves jumping through a lot fewer hoops at some point in the future.