Need a little more drama in your life? All the khaos and katfights of the Kardashian family is returning with The Kardashians season 4. The newest batch of episodes featuring the famous family is just about here, with new storylines, old fights, and a clash between siblings that you won't want to miss.
The Kardashians season 4 streaming details
The Kardashians season 4 is streaming now on Hulu (U.S.) and Disney Plus (internationally)

This Hulu-funded spinoff of Keeping Up with the Kardashians follows Kim, Khloe, Kourtney, Kendall, Khloe, and Kris as well as their friends and family as they go about their lives, from one famous scandal to the next. Whatever your feelings for the Kardashians, they've always got something going on, and it's filmed for everyone to see. The past two seasons have been without too much major drama, but it looks like that might be changing as things heat up between two sparring sisters.
This season finds the KarJenner clan heading to Cabo San Lucas in Mexico, fighting over a food-based game, and the culmination of Kim and Kourtney's multiple-episode feud. The pair have been at each other's throats multiple times, and while it seems the pair had squashed the beef over Kim's Dolce & Gabbana fashion show allegedly copying Kourt's wedding, they're right back at it again. Kourtney, please! Think of the baby.
Here's everything you need to know to watch The Kardashians season 4.
How to watch The Kardashians season 4 online in the U.S.
The Kardashians season 4 is streaming now on Hulu after premiering Thursday, Sept. 28 at 12:01 a.m. ET.
New episodes will debut each following Thursday.
Hulu is only available in the U.S.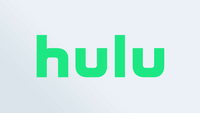 Hulu offers a huge library of classic and current TV shows and movies, as well as acclaimed originals like Handmaid's Tale and movie exclusives like Prey. Plus, it's got the entire FX catalog. You can try out the service with a free one-month trial, after which a subscription costs just $6.99.
How to watch The Kardashians season 4 in the UK, Canada and Australia
Even though Hulu is not available in the U.K., Canada or Australia — Disney Plus is.
And the international versions of Disney Plus that have the Star Channel will likely get The Kardashians, at the same schedule (every Thursday) as Hulu.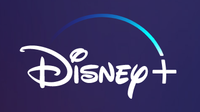 Disney Plus gives you access to the entire Disney vault of classics like Frozen, The Little Mermaid and Beauty and the Beast as well as newer hits like The Mandalorian, Loki and more.
The Kardashians cast
The complicated Kardashians are comprised of the main family:
Kris Jenner
Kourtney Kardashian
Kim Kardashian West
Khloé Kardashian
Kendall Jenner
Kylie Jenner
Potential appearances may be made by their various significant others and exes, including Kourtney's husband Travis Barker and ex Scott Disick (Kourtney's ex) and Khloé's ex Tristan Thompson.