Ghostface returns in Scream 6, and this time the masked killer is swapping Woodsboro for The Big Apple. But before you venture out to a movie theatre to watch the sixth installment in the long-running slasher series, you'll want to get caught up on all the gruesome killings that have taken place over the last 27 years.
Scream burst onto the scene in 1996, shocking audiences with its subversion of established genre tropes and its gleefully violent kills. And across its numerous sequels, the franchise has remained remarkably consistent. The debate rages to this day as to which Scream movie is the best which is a real testament to the high quality of each new entry — apart from Scream 3 which is a bit of a dud.
You'll definitely want to familiarize yourself with Ghostface's previous killing sprees before watching Scream 6 as the movie brings together multiple characters from across the franchise's history. And the good news is that all five previous Scream movies are available to watch right now on one of the best streaming services.
So, if you want to brush up on the rules to surviving a horror movie, here's everything you need to know about how to watch every Scream movie.
How to watch every Scream movie online in the U.S.
Watching every Scream movie is a breeze in the U.S. as the first five entries in the franchise are all streaming exclusively on Paramount Plus. This service can be accessed via pretty much all of the best streaming devices.
We also expect Scream 6 to make its streaming debut on Paramount Plus after its finished its theatrical run. This was the case with last year's Scream 5, and it's highly likely to occur once again with the latest installment in the series.
Dedicated fans will recall there was actually a Scream TV series that ran from 2015 to 2019. If you want to watch that — and it does have its moments even if it's not as consistently strong as the movies — you'll find all three seasons are currently streaming on Netflix.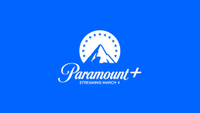 Paramount Plus combines what used to be CBS All Access with even more content from ViacomCBS partners. Includes Survivor and Big Brother episodes, as well as originals like Star Trek: Picard and The Good Fight. Subscribers also get access to a large library of must-watch movies including the entire Scream saga.
How to watch every Scream movie online in Canada
Over in the Great White North, you can watch the first four Scream movies on Prime Video, whereas 2022's Scream 5 is currently exclusively streaming on Netflix. Alternatively, you could rent the fifth installment on Prime Video if you wanted to watch them all in the same place.
How to watch every Scream movie online in the U.K.
Slasher fans in the U.K. can also watch the previous five Scream films on Paramount Plus. And if you just want a taster of the franchise, the first Scream movie is currently available on Netflix. Alternatively, you can rent any of the meta-slasher flicks via Amazon Prime Video for £2.49.
How to watch every Scream movie online in Australia
Aussies are in luck because all five Scream movies are streaming on Paramount Plus. You'll also find the original trilogy and Scream 5 available to watch right now on Binge. Unfortunately, the often overlooked Scream 4 is absent from the popular streaming platform, which is frustrating because the fourth installment does directly tie into Scream 6 via returning character Kirby Reed (Hayden Panettiere).
Which Scream movies should you watch before Scream 6?
It may sound like a cop-out answer, but before watching Scream 6 we recommend watching (or rewatching) all five previous Scream movies. This is because the latest installment includes several references and callbacks to the franchise's history, and also features multiple returning characters. Fortunately, every single entry in the franchise is more than worth your time, and even the critically-panned Scream 3 is still a pretty fun watch.
If you've only got time to watch one before heading out to the movie theatre, unsurprisingly Scream 5 is pretty vital to understanding the plot of the latest Scream. That's because it introduced new characters Sam (Mellissa Barrera) and Tara (Jenna Ortega) who are now driving the franchise forward.