Announced back in March, the modular Framework Laptop 16 is now available to pre-order, and you'll want to move quickly as it's sure to sell out quickly.
That's because the Framework Laptop 16 for all intents and purposes is a modular gaming laptop that could be the holy grail for DIY PC fans craving for portable power. It follows on from the first Framework Laptop, which is an ultraportable with unprecedented access to modular components, making it easy for users to upgrade and repair.
In our Framework Laptop review, we were blown away by how well this modularity worked, in addition to the laptop itself being an excellent productivity machine with a great keyboard and 3:2 aspect ratio display. So a larger and more powerful version is naturally going to grab people's attention.
The Framework Laptop 16 comes with six expansion slots instead of the four found on the standard Laptop, as well as access to an eGPU module sporting an AMD Radeon RX 7700S graphics card that can be upgraded at a later date. Other key specs include the option for an AMD Ryzen 7 7840HS or Ryzen 9 7940HS, support for up to 64GB of DDR5 RAM, and storage starts at 250GB or NVMe M.2 space going right up to 4TB. Buyers can also add their own SSD instead.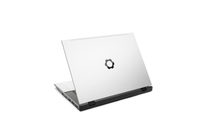 Framework Laptop 16: pre-order from $1,399 @ Framework
You can pre-order a DIY or pre-build Framework Laptop 16 today, with a whole range of competent options. Just bear in mind that initial pre-orders are sold out with the next batches of laptops expected to ship in the first quarter of 2024. But you'll still want to get a pre-order in soon as we expect the Laptop 16 to keep selling out. British readers can pre-order the Framework Laptop 16 from £1,399 and Australian readers can pre-order from AU$2,319.

All this modularity doesn't come cheap, with a base DIY Framework Laptop 16 starting at $1,399 / £1,399 / AU$2,319 with an extra $400 / £400 / AU$660 added on for the GPU module. And from there the price goes up depending on what you configure the laptop with. A pre-built Frameworks Laptop 16 starts at $1,699 / £1,699 / AU$2,819 and is bundled with Windows 11.
And the extra catch is the initial selection of Frameworks Laptop 16 batches are sold out (at the time of writing), with availability set for Q1 of 2024. But we still suggest if you want the Laptop 16 then you should put in a pre-order in via the Framework website sooner than later as these models are sure to sell out.
Framework is still a new player in the world of laptops and has yet to reach the scale of churning out thousands upon thousands of units like a Dell or Asus. If you do put in a pre-order and change your mind, Framework will issue a full refund.
Given the appeal of the Framework Laptops, we rather hope other laptop makers consider modularity. In a world where electronic waste and pollution are a growing concern, being able to keep a laptop in good working order for longer is both environmentally and economically smart.
More from Tom's Guide