It's nearly time for Only Murders in the Building season 3 with the Hulu series returning in less than three weeks. But, much like the wait to learn who killed Tim Kono, sometimes a short wait can feel like an eternity.
So, I've put together a list of the seven best shows like Only Murders in the Building to help you fill the time between now and your next visit to the Arconia. Each of these seven shows parcels out an excellent mystery (sometimes many), while its unlicensed detectives try and crack the case.
The only problem? You can't watch them with Charles, Mabel and Oliver.
The Afterparty
While Only Murders finds our hosts solving crimes at The Arconia, The Afterparty finds its own amateur sleuths (and one to two cops) solving whodunits that arise out of big parties. Currently in its second season, The Afterparty started with the guests of a high school reunion and is now involved with a wedding that's leading to a funeral.
At the center of it all are Detective Danner (Tiffany Haddish) and her unique crime-solving methodology. Each episode, in a Rashomon-like twist, we hear one guest's version of how the night went. And those episodes are equally stylized to the personality of that suspect or witness. So we'll get a musical one week, followed by an action movie in the following episode.
All the while, Danner isn't the only one trying to crack the crime. Aniq (Sam Richardson) is one of the guests at the high school reunion that goes wrong, and he has to prove his innocence while spying on Danner's interviews with the help of his friend Yasper (Ben Schwartz). Packed with an equally impressive cast (season 2 has John Cho, Zach Woods, Ken Jeong, Elizabeth Perkins and others) as Only Murders, The Afterparty takes risks that pay off.
Seasons: 2 (currently airing, 11 episodes available right now)
Rotten Tomatoes score: 93%
Watch on Apple TV Plus
Search Party
If you ever thought "what if Only Murders, but in Brooklyn?" Allow me to introduce Search Party. This series features Dory Sief (Alia Shawkat) and her friends as they try to solve a missing persons case, because (much like with Only Murders) it gives them more purpose than their boring lives do.
Critically adored for its tight scripts and dark sense of humor, Search Party managed to stay on the air for five seasons (all of which earned raves). And along the way, the series includes the true crime phenomenon, just like Only Murders.
Seasons: 5 (50 episodes)
Rotten Tomatoes score: 96%
Watch on Max
Poker Face
If Charles, Mabel and Oliver could all wish for one thing — aside from never being concerned that they're dating the killer — it would the preternatural ability held by Charlie Cale (Natasha Lyonne). Charlie, you see, can tell when someone's lying. But in a frustrating "monkey's paw" twist, this skill keeps getting her into hot waters.
While there is a main storyline in Poker Face that spins out of the first episode, each of the episodes is its own little murder mystery. Much like Only Murders, Poker Face is filled with excellent celebrity cameos, such as Ron Perlman, Ellen Barkin, Tim Blake Nelson, Chloë Sevigny and Tim Meadows.
A second season has been confirmed.
Seasons: 1 (10 episodes)
Rotten Tomatoes score: 98%
Watch on Peacock
The Flight Attendant
Much like the Only Murders gang in season 2, Cassie (Kaley Cuoco) is the suspect in her own investigation. Cassie, a flight attendant whose hobbies are drinking and sleeping with both strangers and passengers, wakes up one morning to discover that her latest one night stand is dead. And she has no way to explain how he got that way. Fortunately, she's got friends willing to help, as the memories slowly come back.
A modern noir that's delivered dual seasons of murder mysteries, The Flight Attendant is the TV equivalent of a page-turner you won't be able to put down.
Seasons: 2 (16 episodes)
Rotten Tomatoes score: 91%
Watch on Max
Veronica Mars
Much like how Charles, Mabel and Oliver needed to find each other to have friends, unlicensed P.I. Veronica Mars (Kristen Bell) makes her connections through the problems (and crimes) she solves. But life used to be better for Ms. Mars: she used to be popular, and her dad (Enrico Colantoni) used to be the town's sheriff.
That all changed with the murder of her bestie Lilly Kane (Amanda Seyfried), and when Veronica's father claimed Lilly's father (also the town's popular tech billionaire) was responsible.
This is all set-up for one of the best single seasons of murder mystery TV of its time. Veronica may work day and night on cases, but she hasn't given up on Lilly's case, either.
Seasons: 4 (72 episodes)
Rotten Tomatoes score: 91%
Watch on Hulu
Bored to Death
While Only Murders thrives with two elders and one junior, Bored to Death has one senior — Ted Danson's George — who follows the antics of wannabe private eye Jonathan (Jason Schwartzman) and his friend Ray (Zach Galifianakis) in Brooklyn. Pursuing detective-work because his own life is a bit too boring, Jonathan finds cases on Craigslist, and is barely passable at this work, even with the help of his friends.
Danson and Galifianakis got the most praise for the show, which also got credit for its smartly written scripts.
Seasons: 3 (24 episodes)
Rotten Tomatoes score: 79%
Watch on Max
The White Lotus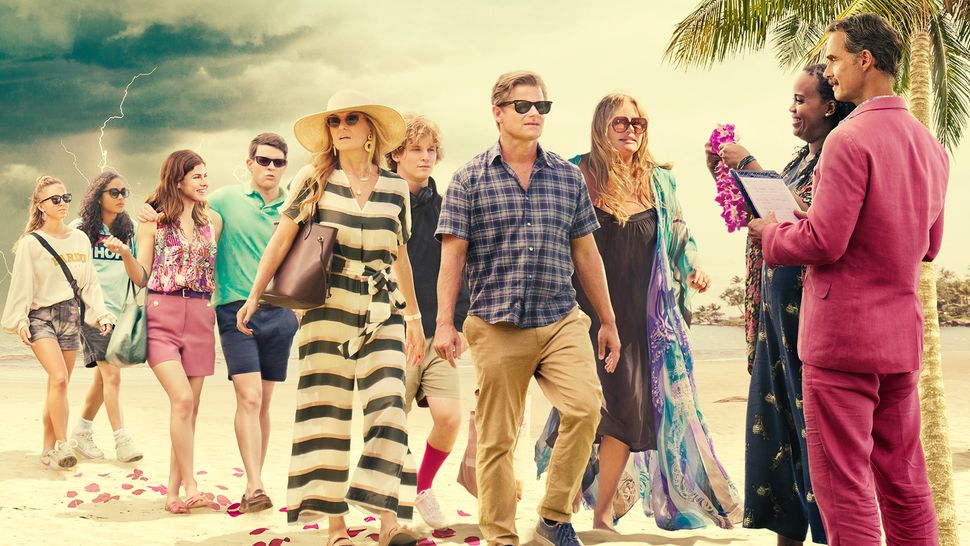 This one is probably the biggest stretch, because when you watch The White Lotus, you don't follow anyone playing detective. You become the sleuth, as each of the two seasons of The White Lotus began with many rich folks checking into a luxury hotel — and others 'check out' of the mortal coil.
So, for everyone who's ever hate-watched a TV show filled with terrible people, you may get a familiar sense as you hope your least-favorite folks meet their makers. And you'll probably pick favorites, and start hoping that they're not the ones who die.
Oh, and its casts — while mostly different, because it takes place at different hotels — are fantastic. The one recurring character, Jennifer Coolidge's Tanya McQuoid, earns her spot with each and every awkward moment.
Seasons: 2 (13 episodes)
Rotten Tomatoes score: 91%
Watch on Max
More from Tom's Guide