The original Extraction quickly became one of the most-streamed movies on Netflix after its debut in 2020, and its sequel, Extraction 2, has since cemented the series among action aficionados out there. If you were excited to see Chris Hemsworth reprise his role as the sharpshooting Australian black ops mercenary Tyler Rake, there are plenty of other great action movies to check out next.
Without entering spoiler territory, the way Extraction 2 wraps up teases the possibility of a third movie and potential spinoffs. But if you're still craving more nail-biting action in the meantime, we've got you covered.
Here are our seven picks for more action-packed thrillers like Extraction from some of the best streaming services.
Without Remorse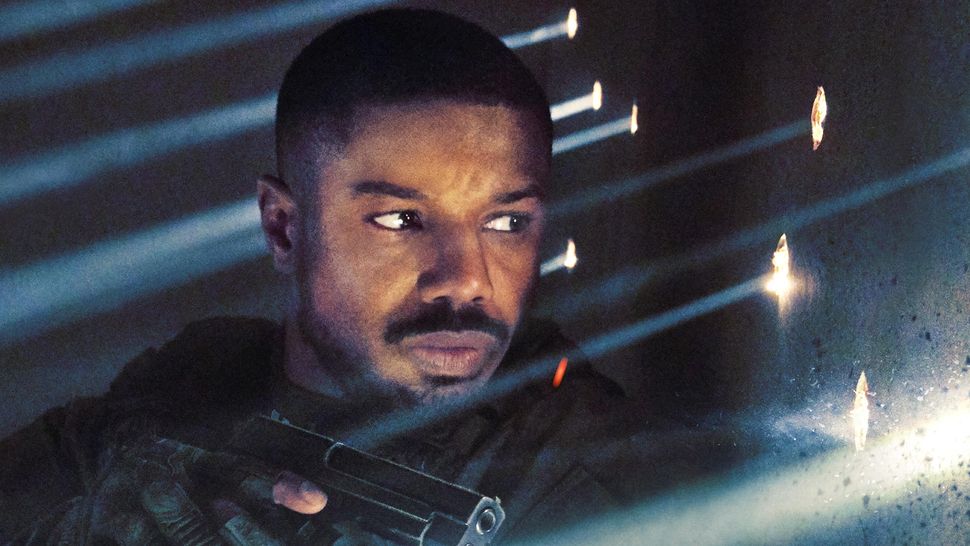 Without Remorse stars Michael B. Jordan as Tom Clancy hero John Clark in what's essentially an origin story for the iconic character. It follows his quest for revenge after his wife is murdered by Russian military operatives in apparent retaliation for a rescue operation by the Navy SEAL team under his command.
The story is somewhat generic, following all the beats you would expect for a flick based on a popcorn thriller. But Jordan throws himself into the role, managing an engaging performance even when you've already figured out the twists and turns. This Stefano Sollima-helmed thriller has plenty to keep action movie fans happy, and its fight scene staging and setpieces are reminiscent of the original Extraction.
Watch now on Prime Video
Miss Bala
Miss Bala is an interesting spin on the action-thriller formula. Rather than a grizzled gunman, it stars an aspiring beauty queen who gets pulled into the cartel world in a desperate bid to find her missing friend.
Gloria Fuentes, played by Gina Rodriguez (Jane the Virgin), signs up for the Miss Bala pageant with her friend while visiting their hometown of Tijuana. When the two head out to a nightclub, they get caught in the crosshairs of a cartel strike and become separated. Gloria turns to the police for help, only to be handed over to the cartel behind the attack, who promise to help her find her missing friend if she does the gang's bidding.
Director Catherine Hardwicke of Twilight fame takes viewers on a terrifying and earnest journey as Gloria navigates the criminal underworld. To survive, she must use her cunning and a strength she never she had to outwit crime bosses and corrupt officials alike.
Watch now on Hulu
La Belva (The Beast)
This Italian thriller is cut from the same cloth as Extraction 2 and Taken, starring a victim that quickly turns into a ruthless avenger. The Beast follows an unstable Special Forces veteran that takes a dive off the deep end after his daughter is threatened by kidnappers. Plenty of brutal fight scenes and bloodshed ensues.
Directed by Ludovico Di Martino, The Best checks all the boxes of your typical revenge-centered action movie. But just because you get exactly what's written on the tin doesn't make it any less thrilling to follow along. The Beast showcases an imperfect hero in the eye of the storm, just like Tyler Rake in Extraction 2.
Watch now on Netflix
Spiderhead
Spiderhead feels like a cross between Shutter Island and 1984. It's part prison drama and part psychological thriller with a healthy dose of sci-fi and dystopian Big Brother motifs thrown in.
Hemsworth shows off his range as Steve Abnesti, the affable benefactor of a state-of-the-art penitentiary where prisoners get injected with mind-melding, experimental chemicals in exchange for a lighter sentence. He tries so hard to be disarming and relatable to the prisoners that it sets off alarm bells early on, but the slow reveal of exactly what horrors are going on behind the scenes keeps you on the edge of your seat. It's an uncanny and gripping reflection on real-world institutions that poses some interesting moral quandaries, like a Black Mirror episode fleshed out into a feature-length movie.
Spiderhead sports an A-list ensemble both in front of and behind the camera. It's helmed by Joseph Kosinski, the director of Top Gun: Maverick, and written by Deadpool writers Rhett Reese and Paul Wernick. If you're looking for more Hemsworth-led thrills, definitely check this one out.
Watch now on Netflix
Nobody
Nobody stars a similar but less likely hero than Extraction. Bob Odenkirk goes from Better Call Saul to brutal antihero in this thriller inspired by his own harrowing experiences with home break-ins.
That's not to say Nobody is a true story. Rather, Odenkirk uses his experience as a jumping-off point for a tale of a family man with a secret past — Hutch Mansell, who breaks bad following a burglary at his home. When two robbers break into his home, he writes them off as desperate kids and refuses to defend himself, hoping they'll take what they need and leave them alone. His wife and kids are disappointed by his apparent cowardice, and it proves to be the final straw before Hutch's long-simmering rage catches fire. Reaching into his deadly bag of old tricks, he sets off on a savage spree of bloodshed to assuage his bruised ego.
Written by John Wick's Derek Kolstad, Nobody is a wild and gory action thriller that fans of Extraction won't want to miss.
Watch now on Freevee
Blackhat
Hemsworth stars in yet another action-thriller with Blackhat, this time as a convicted hacker Nick Hathaway who helps the FBI after his code falls into the wrong hands.
After cyber-criminals hack a Hong Kong nuclear power plant and the Chicago stock exchange, federal agent Carol Barrett (Viola Davis) taps Hathaway to find the culprits, who it turns out are using a remote access tool with code written by Hathaway and his roommates during their college days. Eager to lighten his sentence, he takes the opportunity, which reunites him with an old friend and puts him in the middle of a power game between the American and Chinese governments.
Watch now on Netflix
Atomic Blonde
Atomic Blonde is more of a spy thriller than your typical action flick, but its nail-biting setpieces rival those found in any other movie on this list. Not to mention its iconic stairwell fight scene that appears to be shot in one continuous take has gone down as one of the best action scenes of all time.
The movie stars Charlize Theron fresh on the heels of her Furiosa performance in Mad Max: Fury Road as MI6 agent Lorraine Broughton. Going undercover in Berlin during the Cold War, she's dispatched to recover a dossier of double agents from an assassinated fellow agent before anyone else gets their hands on it. It turns into a global race between the CIA, Russian KGB and other world superpowers with plenty of thrilling twists and turns to keep viewers engaged.
Watch now on Fubo or rent/purchase digitally on Prime Video
More from Tom's Guide