If you're considering switching to an alternative provider, then our face-off between Spotify and Apple Music — Spotify's closest rival — will help you make up your mind as the Tom's Guide team compares both services as they currently stand to find out which delivers the best overall experience for music fans.
Updated June 16
Despite announcing plans for a Spotify HiFi tier last year, there's no word on when it will finally arrive. Meanwhile, Apple Music already offers lossless streaming and spatial audio support at no extra cost — here's how to try out Apple Music for up to six months for free. Plus you may be interested to find out how to transfer your Spotify playlist to another music streaming service.
Apple Music vs. Spotify: Price
The pricing for each Spotify and Apple Music is very similar, with one big difference: the former offers a free starting tier. However, Spotify's free option will interrupt your listening with recorded ads, as well as ads within the app, while paying for the Premium tier will get rid of both. Check out our Spotify Free vs. Premium comparison for the full rundown of differences.
Spotify also offers a Premium Duo package, aimed at 2-person households. It includes the Duo Mix playlist, an automatically produced set of tunes based on the users' listening habits.
Note that signing up the Apple Music annual plan is a bit of an arcane process: you first need to sign up to a monthly plan, then switch to annual billing in the app or through your Apple device's account settings. You can find full instructions for this on the Apple support site (opens in new tab).
Apple Music's student plan went up by $1 per month, so it's now $5.99, as opposed to Spotify's student plan, which is $4.99/month.
Apple Music vs. Spotify: At a glance
| | | |
| --- | --- | --- |
| | Apple Music | Spotify |
| Starting Price | $9.99 per month | Free |
| Price for offline mode, no ads | $9.99 per month | $9.99 per month |
| Student Price | $5.99 per month | $4.99 per month |
| 'Duo' Household | - | $12.99 per month, 2 accounts |
| Family Package | $14.99 per month, 6 accounts | $15.99 per month, 6 accounts |
| Annual Plan | $99 per year | $99 per year |
| Exclusives | Works with Siri on the HomePod/HomePod mini; Apple Music 1 Radio; Cloud music locker; spatial audio | Available on PS5, PS4, Xbox Series X, Xbox Series S and Xbox One; Spotify Studios podcasts |
Apple Music vs. Spotify: Music library
Apple Music and Spotify both feature massive libraries, but Apple claims the advantage with "over 90 million" songs to Spotify's "over 70 million." The latter also includes around 2.6 million podcast titles, whereas there's an entirely separate Apple Podcasts service; Apple Music therefore definitely has more pure music tracks in total.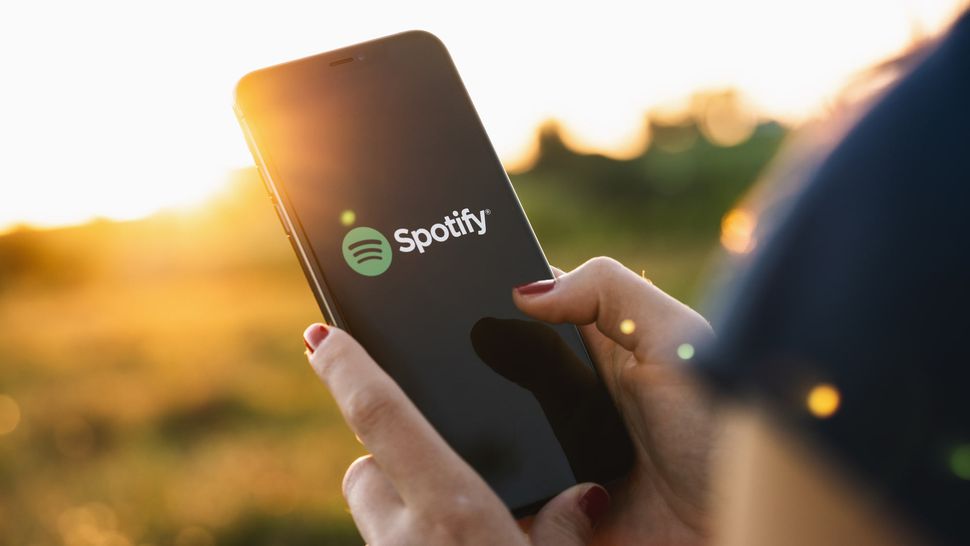 However, Apple Music has also moved away from its initial focus on exclusive (or timed-exclusive) album launches, with then-Apple executive Jimmy Iovine admitting in 2017 that "The labels don't seem to like it." Likewise, Spotify's exclusive content is mainly limited to podcasts, so there's immense overlap between the two services on music content.
Technically this is a win for Apple on sheer numbers, but unless you've got particularly eclectic tastes, you're extremely like to to find the artists you want on either platform.
Winner: Apple Music
Apple Music vs. Spotify: Sound quality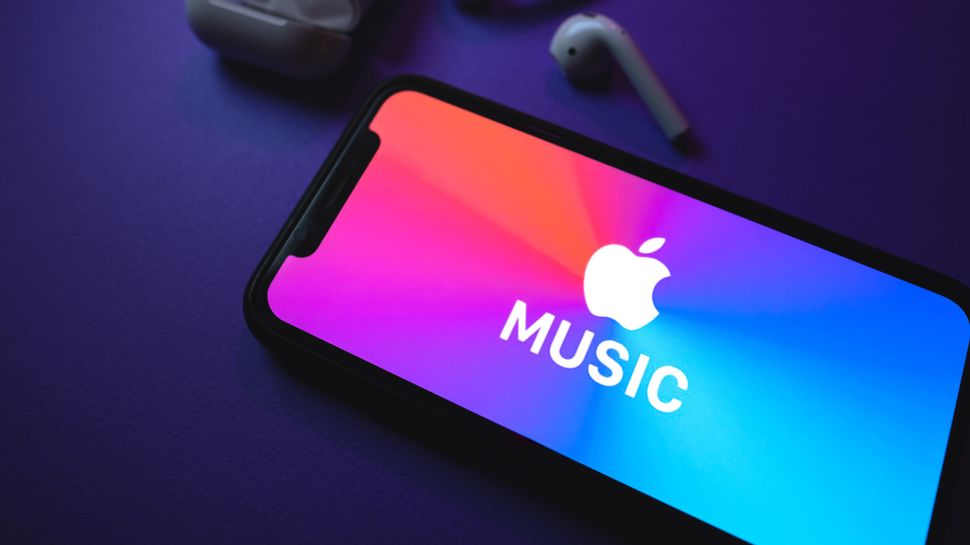 Standard-quality Apple Music tracks are 256kbps AAC files, the same format as tracks purchased from iTunes. Spotify streams songs at three different rates (~96kbps, ~160kbps and ~320kbps) all in the Ogg Vorbis format, though the highest caliber is limited to paid Premium subscribers.
This will change when Spotify's delayed HiFi tier launches, though when it comes to resolution and bit rate, Apple Music's "lossless" feature has Spotify beat. There are a couple of options for streaming higher-resolution music, ranging from "CD-quality" 16-bit/44.1kHz up to 24-bit/192kHz. The latter is true Hi-Res Audio, so you'll need a good pair of wired headphones to fully appreciate it.
That's not to say that headphones and speakers don't make a difference at standard resolution. but remember that current Bluetooth tech simply doesn't have the bandwidth for high-resolution audio.
Spotify HiFi will also likely require wired headphones for the best benefit, though Spotify (opens in new tab) notes that Spotify Connect-enabled speakers will support it. Check out our picks of the best headphones, best Bluetooth speakers and best computer speakers to make sure you're getting the best experience.
In any event, Apple currently supports higher-resolution streaming and Spotify doesn't. In the absence of any other big differences in Spotify's favor, we have to give this one to Apple.
Winner: Apple Music
Apple Music vs. Spotify: Cloud locker
Apple Music's biggest special feature is the iCloud Music Library, which allows collectors to access their libraries of tracks in AAC 256kbps wherever they go. While the service's original rollout was hampered by collection-distorting bugs, it's currently a useful feature that helps the service stand out from the pack.
Spotify is supposed to allow you to listen to your MP3s within the app itself, but this has never worked that smoothly, and definitely doesn't allow you to upload tracks.
Winner: Apple Music
Apple Music vs. Spotify: Browser playback
Thankfully, Apple no longer demands you install iTunes, and currently lets you listen in a browser just as Spotify does. Both browser versions let you browse their respective libraries, access your playlists and play "Made for you" content, just like their app counterparts.
Winner: Draw
Apple Music vs. Spotify: Availability
Both services have worked on widening their availability in recent years. In addition to the expected devices like phones, tablets, PCs and Macs, Spotify content can be played via your games consoles. That goes for the most recent PS5, Xbox Series X and Xbox Series S, as well as older consoles like the Xbox One series and the PS4. Early in 2021 Spotify also launched the Car Thing, a small touchscreen device you can install in any car to enable access to music and podcasts.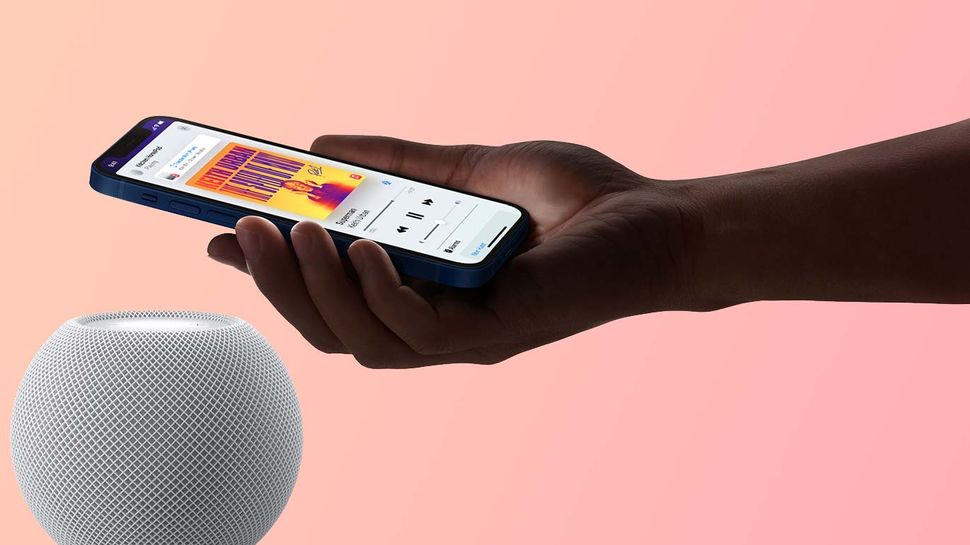 Apple Music has its own automative solution in Apple CarPlay, though this needs to be built-in to the car itself; you can't just add CarPlay to any old clunker. Still, Apple Music also claims an impressive breadth of supportive devices, from the Apple HomePod and HomePod mini to the Apple TV 4K and Apple Watch.
Spotify also works on smartwatches ranging from Fitbit and Garmin models to more fashion-minded Samsung and Google Wear OS wearables. It's getting better in this regard too, as Spotify is getting offline listening on Wear OS devices as well as the Apple Watch.
Either way you're spoiled for choice, through thanks to its bonus games console support, Spotify edges this one. You could perhaps also call it a negative that Apple Music lossless won't work with a lot of headphones and speakers, though that will be true of Spotify HiFi as well, when it eventually arrives.
Winner: Spotify
Apple Music vs. Spotify: Playlists and curated content
When it comes to user-curated playlists, Apple and Spotify are essentially on parity. Both will present you with personalized playlists, like Spotify's Daily Mix lists and Apple Music's Get Up! And Chill mixes. Both services will also recommend songs and artists you haven't listened to yet, but might like based on your listening preferences.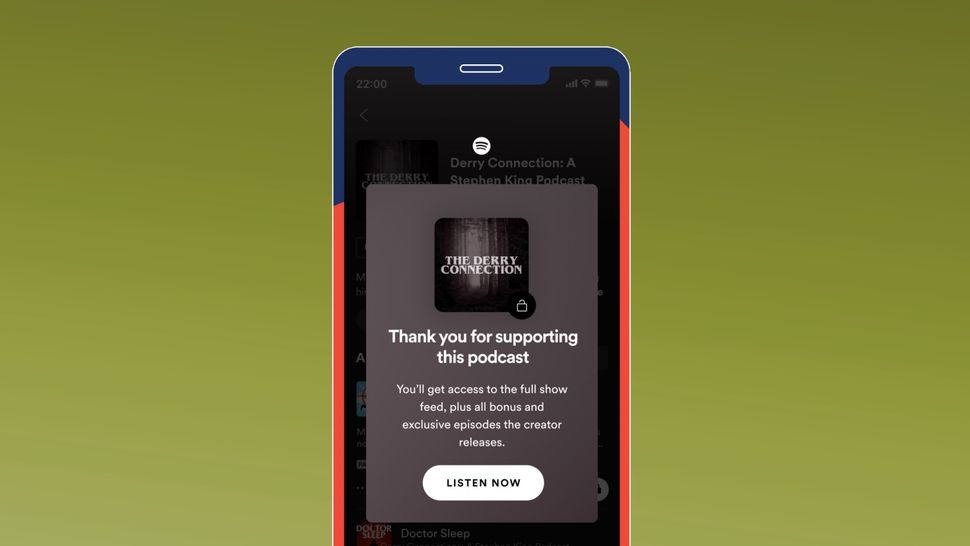 The Apple Music 1 (previously known as Beats 1) radio station also serves as a potential source of new music, though since it functions like a traditional radio station — fronted by veteran DJs like Zane Lowe and Ebro Darden — its content is curated for the Apple Music subscriber base as a whole. Spotify's version of "radio" is essentially just playlists, curated for certain genres, topics and tastes.
Winner: Draw
Apple Music vs. Spotify: Social media
One of Spotify's clearest wins is its wealth of social sharing features. You can easily share Spotify content as Instagram and Facebook stories, post album art on Snapchat (which then links friends and followers to the song) or create links and scannable, QR-like Spotify Codes to share music and playlists on any messaging platform.
Apple Music lets you share playlists with other registered users over AirDrop, or create content links to post wherever you want, but its social media integration is more basic than Spotify's. If you're not overly keen with sharing your listening habits with the world, this is unlikely to be an issue.
Winner: Spotify
Apple Music vs. Spotify: Design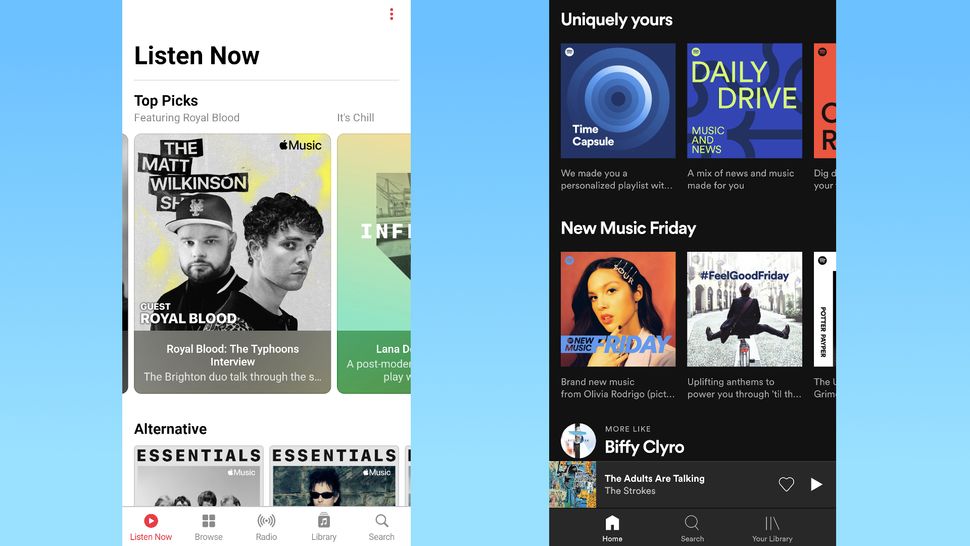 Ever since Apple Music's big redesign for iOS 10, it's design is close to Spotify in a lot of respects. Both employ large images in an almost tile-like UI, with a navigation bar the bottom of the screen for quick access to your music library or the respective search function.
Honestly, the main difference here is purely aesthetic. Apple Music favors a light, bright and white look with high-contrast text, while Spotify has long stuck to its darker black/grey color scheme with flashes of neon green.
Winner: Draw
Apple Music vs. Spotify: Value
If you don't want to pay for streaming music and you're OK with ads, Apple's insistence on not having a free plan will keep you using Spotify. New users can try Apple Music for free for 3 months, which is more generous than Spotify Premium's 1-month free trial, but after than you'll need to subscribe.
For those who are willing to pay, the playing field looks balanced at a glance. Apple Music and Spotify Premium are both $9.99 a month for individual accounts, and while Spotify's Family plan is more expensive, it's only by a single dollar per month. Both services also offer a $.99 monthly subscription for students.
Keep in mind, however, that Apple Music is now throwing in spatial audio and lossless audio for no extra charge. As such, it simply offers more than Spotify Premium does for the same cash.
If Spotify HiFi was folded into the existing Spotify Premium tier, rather than launching as a separate tiered service, that would keep things somewhat even. But that hasn't happened yet, and even if it does, Apple Music will still have the spatial audio advantage.
The fact that Spotify has a free option makes this particular clash a tie, but if you have the cash for a premium subscription, Apple Music looks like the better deal right now.
Winner: Draw
Apple Music vs Spotify: Which is the better music app?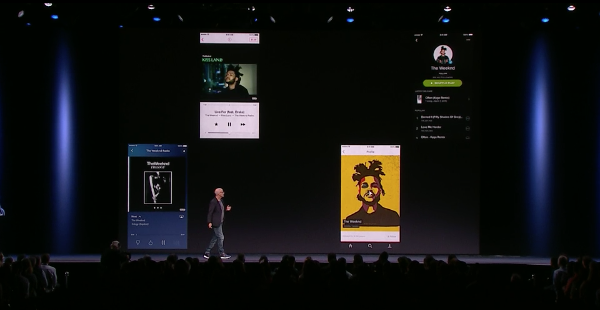 We first ran an Apple Music vs. Spotify comparison a few years ago, and Spotify comfortably won, on the back of its curated content, value for money and wealth of supported hardware.
Credit to Apple Music, then, for not just closing the gap but surpassing Spotify overall. It's still behind on social features, and lacks native support for games consoles, but changing its approach from consumer-unfriendly exclusives to more thoughtfully curated content streams has paid off. It's also wisely gained a browser version and remains the better choice for those who like to hoard their music files.
Really, though, it's lossless and spatial audio that make the difference. Not only does this make Apple Music the better choice for listeners who want the best sound quality possible, but given it's no more expensive than a Spotify Premium subscription, it's also better on value for those willing to pay.
Apple Music vs. Spotify: Scorecard
| | | |
| --- | --- | --- |
| | Apple Music | Spotify |
| Music Library | ✔ | |
| Music Quality | ✔ | |
| Cloud Locker | ✔ | |
| Browser Playback | ✔ | ✔ |
| Supported Hardware | | ✔ |
| Playlists | ✔ | ✔ |
| Social Integration | | ✔ |
| Design | ✔ | ✔ |
| Value | ✔ | ✔ |
| Total | 7 | 6 |