Verizon is still the wireless network to beat, a mobile testing firm says, in a result that's sure to have T-Mobile CEO John Legere firing up his Twitter account.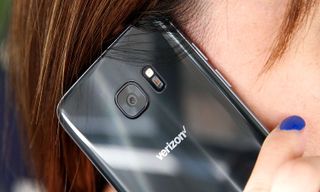 RootMetrics, which publishes a semiannual report on the state of network performance and reliability, declared Verizon the top wireless network, the sixth consecutive time Big Red has topped the firm's rankings. In addition to the overall ranking, RootMetrics measures wireless carriers for reliability, speed, data, call quality and texting — Verizon swept all six categories nationally.

For overall national ratings, Verizon tallied a RootScore of 93.9 on the RootMetrics index. AT&T finished second at 89.9, while Sprint came in third at 85.5. RootMetrics ranked T-Mobile fourth among the Big Four carriers with an 82.5 score. That order of finish is unchanged from the February 2016 report, though T-Mobile's overall rating showed the most improvement.


Still, T-Mobile has made it clear in the past that it doesn't think highly of RootMetrics' approach. When that February 2016 report came out, the Uncarrier's outspoken CEO John Legere put out a statement saying RootMetrics "should be banned as an independent source for network benchmarking."
MORE: We Rank the Best and Worst Phone Carriers
T-Mobile's argued that RootMetrics' results were skewed because it turned off Voice Over LTE during its tests, which handles half the call's on the carrier's network. RootMetrics would counter that its latest results stem from more than 3.6 million tests covering more than 265,000 miles driven for a thorough picture of network performance in the U.S.

Still, T-Mobile probably puts greater credence in testing done by OpenSignal, whose most recent report from earlier this month placed the Uncarrier ahead of Verizon for LTE speed. Verizon did have the most 4G availability, according to OpenSignal's findings, though that network testing firm concluded T-Mobile had made significant strides in network performance.

As for the new RootMetrics report, that firm noted big gains for T-Mobile, which doubled the number of RootScore awards for performance in metro areas over the second-half of 2015. RootMetrics also noted improvements in call performance, which the testing firm credited to T-Mobile's increased rollout of Voice Over Internet.

RootMetrics said that AT&T continued to hold its own in the firm's rankings. AT&T had the second most wins at the metro area level, though its 51 winners were far behind the 98 that Verizon racked up during the first half of the year.

As for Sprint, that carrier's performance remained consistent since the last RootMetrics report, with the carrier improving LTE coverage in metro areas. RootMetrics noted that Sprint won a metro area outright for the first time in its testing, capturing the best score for Las Vegas, Nevada.

Still, the RootMetrics report was all about Verizon's dominance. In addition to Big Red's clean sweep at the national level and its leading performance in the most metro areas, it also had the best score in 41 states outright and tied in seven others.

Tom's Guide is in the process of doing our own network testing for 2016, seeing how the carriers' LTE speeds measure up. We'll see if our experience matches what RootMetrics and OpenSignal found in their testing.