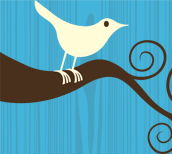 In fact, a considerable number of messages may be rather useless and drowns in the general noise. Researchers from Carnegie Mellon University, the Massachusetts Institute of Technology and the Georgia Institute of Technology found that only 36 percent of tweets are "liked", while 39 percent did not affect readers and 25 percent were "disliked". That would mean that 50 million of 200 million tweets each day "are not worth reading".
"If we understood what is worth reading and why, we might design better tools for presenting and filtering content, as well as help people understand the expectations of other users," said Paul André, a post-doctoral fellow in Carnegie Mellon's Human-Computer Interaction Institute and lead author of the study. "A well received tweet is not all that common," said Michael Bernstein, a doctoral student at MIT. "A significant amount of content is considered not worth reading, for a variety of reasons."
Despite the social nature of Twitter, tweets that were part of someone else's conversation, or updates around current mood or activity were the most strongly disliked. On the other hand, tweets that included questions to followers, information sharing and self-promotion (such as links to content the writer had created) were more often liked."
The study was based on 1,443 participants who visited the "Who Gives a Tweet" site and received feedback in exchange for their willingness to anonymously rate tweets by Twitter users they were following. Overall, 43,738 tweets from 21,014 Twitter users were rated over a period of 19 days in late 2010 and early 2011. The researchers noted that the their particpants were not fully representative of the Twitter user base and included "informers, who value sharing links and content". The scientists consider their research as step toward understanding Twitter, but said that certain strategies to improve the value of a tweet were confirmed:
- Old news is not news
- Contributing to a story as well as teasers promote engagement
- Short tweets are better than long tweets
- Hash tags should not be overused
- People don't like personal details, negativism and checkins
- Tweets need context
- Public figures should tweet professional insight and lay off personal gossip