Best Last-Minute Digital Gifts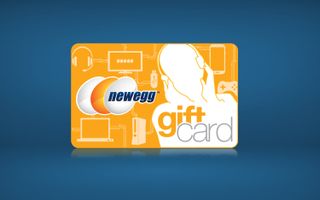 Newegg Gift Card
Amazon may be the king of online retail, but many tech-savvy shoppers like to buy their gear at Newegg. In addition to electronics, computers and accessories, Newegg has an extremely extensive collection of components like SSDs, motherboards and video cards.
Credit: Newegg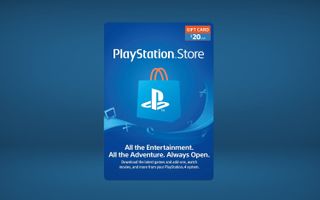 PlayStation Store Gift Card
If your giftee has a PlayStation 4, PlayStation 3 or a Vita, they will love getting some credit at the PlayStation store. They can use this money to download games, rent movies and more. Amazon makes a code available right away so you can send it someone, even at midnight on Christmas eve.
Credit: PlayStation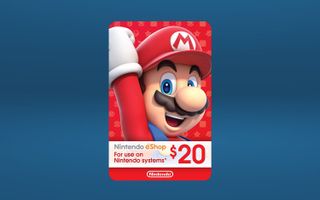 Nintendo eShop card
If you need a present for a gamer who has a Nintendo Switch, 3DS or Wii U (yes, the Wii U still exists!), a Nintendo eShop card is a super-safe gift choice. It'll let them download any game within the card's price range, meaning knockout indie titles such as Thumper and stellar AAA releases like Sonic Mania can be theirs with the press of a button, all thanks to your smartly spent generosity.
Credit: Nintendo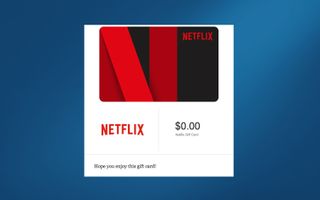 Netflix gift card
In the era of Netflix and chill, you'd be doing your giftee a disservice by not getting them a card to the prolific streaming service. Not only is the service loaded with popular third-party movies and TV, but it also has a ton of killer original content such as House of Cards and Glow. If you want a foolproof, last-minute, zero-thought way to please anyone with even a passing interest in TV and film, this is the gift to get.
Credit: Netflix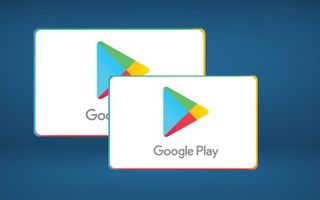 $5 Off Google Play Card
For a limited time, buy a Google Play gift card valued at $50 or more and use coupon code "GOOGLE" to save $5. A Google Play card is an effective way to ensure your recipient can get whatever they want. They can use this credit for just about anything, including buying movies, songs and game apps, or even making in-app purchases, such as subscribing to Tinder Gold or removing ads from games like Duet or Wordscapes. Play Store credit also enables you to buy in-app currency in games like Sonic Forces: Speed Battle and Batman: Arkham Origins, which helps speed along in-game progression.
Credit: Google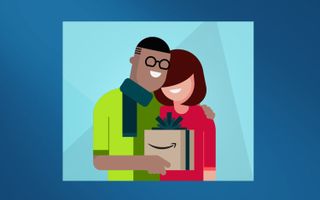 Amazon Prime
For the person who has everything (and wants more), there's Amazon Prime. Two-day shipping, access to Prime Music and Video, free eBook and unlimited storage on Amazon Drive are just a few Prime perks. Other noteworthy perks include special discounts at Whole Foods and discounted pricing on FreeTime Unlimited. As if that weren't enough, Prime members also get access to deals on Amazon Prime Day.
Credit: Amazon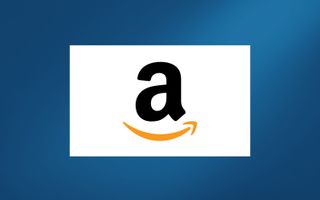 Amazon e-Gift Card w/ $5 credit
Giving is great, but so is receiving and this deal lets you do both. For select accounts only, Amazon is giving a free $5 Amazon credit when you purchase and send a $50 Amazon gift card via text message. Sign into your account and click here to see if you're eligible for this promo. If you're eligible, just add the promo code "SMS2018" to your account during checkout and the $5 credit will be applied to your Amazon account after purchasing your $50 gift card. Amazon's sale ends Dec. 23 at 2:59am ET. Credit: Amazon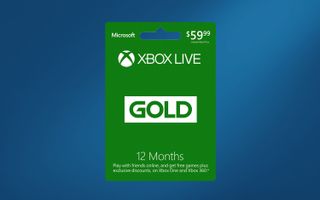 Xbox Live Gold (1 year)
You need Xbox Live to fully enjoy your Xbox One. It lets you play multiplayer games, check out free titles and get some discounts from the Xbox Store. If the gamer in your life prefers PlayStation, you should opt for a PlayStation Plus membership instead.
Credit: Xbox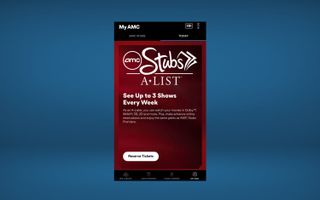 AMC A-List subscription
Doing some last-minute shopping for a cinephile who absolutely adores the big-screen experience? Give them the gift of an AMC A-List subscription, which grants them access to three movies every week. This includes showings in fancy formats such as 3D and Imax, to boot. The only catch here is that you have to sign up for a minimum of three months, so be ready to spend a decent bit of cash. Also, pro-tip: Be sure to buy this for your movie-loving recipient during a good season. (No one likes January or February movies!) There's no traditional gifting option for this service, so consult with your potential giftee to make sure all the correct info makes it into the membership profile.
Credit: AMC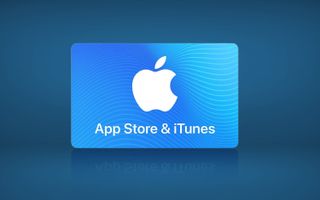 Apple App Store and iTunes Gift Card
If the special someone you're shopping for owns an Apple product, you can't go wrong with getting them an iTunes gift card. Currently, Walmart has a $50 App Store & iTunes Gift Card on sale for $40. With this, they can purchase music, movies, TV shows, books and even games as well. Upon purchase, the card will be delivered to the desired email along with a customizable message (aka the perfect digital gift).Credit: Apple