iFail: 7 Most Awkward Apple Event Moments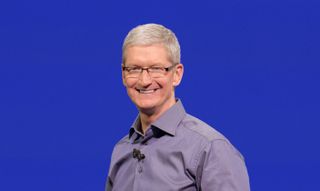 Apple's Greatest Misses
Apple's fall event is like the Super Bowl of tech: It's full of exciting moments, but there also have been plenty of fails or cringe-worthy incidents. Apple execs such as Eddy Cue, Jimmy Iovine and even Steve Jobs have fallen victim to on-stage flubs, and there have been plenty of tech hiccups, too. From U2-gate to a never-ending keynote, here are the most hysterically awkward Apple event moments.
Image: Marco Prati / Shutterstock.com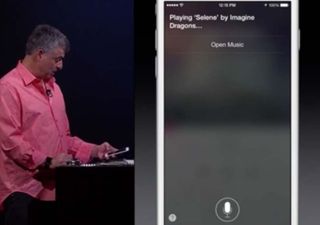 Siri failed Eddy (2015)
In the middle of Senior Vice President Eddy Cue's Apple Music demonstration during Apple's July 2015 event, he experienced the bane of many iPhone users' existences: Siri's inability to hear you correctly. When Cue asked Siri to "play the song from 'Selma,'" the digital assistant fumbled and instead played the song "Selene" by Imagine Dragons. This moment displayed the Siri we've all come to know: the assistant that's always up for aletting you down when you need it most.
MORE: Siri vs. Alexa: Why Amazon Won Our 300-Question Showdown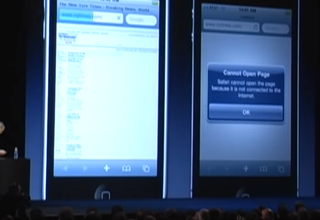 Steve Jobs' Wi-Fi fail (2010)
There's an entire montage of Steve Jobs keynote bloopers, featuring moments where Jobs' clicker failed and Flickr didn't "serve up photos," but one noteworthy on-stage stumble found the iconic exec blaming the audience. After failed attempts to use an iPhone 4 connected to Wi-Fi, Jobs declared, "All you bloggers need to turn off your base stations." Telling the working journalists to pause their work, he said, "If you want to see the demos, shut off your laptops, turn off all these MiFi base stations and put them on the floor, please."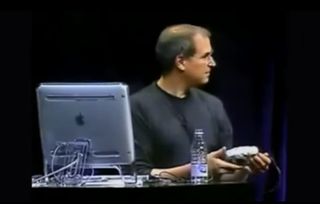 Steve vs. the digital camera (2001)
Apple would prefer that you come out of the company's keynotes talking about products, but people left Jobs' speech at the July 2001 Macworld Expo talking about something else entirely: the Apple co-founder's throwing arm. While trying to demo the Image Capture utility that is still found on Macs to this day, Jobs couldn't turn on a digital camera (the make and model are unknown) he was connecting to a Mac. Jobs then tossed the camera off the stage at OS X marketing staffer Ken Bereskin. When Jobs later checked in on the status of the camera, he was told the batteries popped out from the camera due to the force of impact.
Gil Amelio's never-ending keynote (1997)
The only disagreement about the January 1997 Macworld Expo is whether it was merely a fiasco or an outright disaster. Then-CEO Gil Amelio went off-script, speaking from an outline of bullet points. That turned what should have been a 90-minute keynote into a 3-hour affair, with many celebrity guests — including Steve Jobs, making his triumphant return — wondering if they'd ever make it on stage. This YouTube video gives a nice-behind-the-scenes look at the trainwreck, and while it's 14 minutes long, that's still only 8 percent as long as the actual keynote.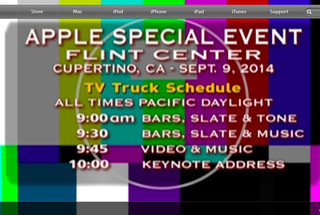 Stream down! Stream down! (2014)
Journalists who had been putting off learning Chinese finally got a chance to learn … though we don't know if they needed a lesson on how to describe the 5.5-inch iPhone. That's what streamers got, though, when they tried to watch Apple debut the iPhone 6 at its September 2014 event. The entire stream repeatedly faltered, and when it did work, the English language audio got replaced with that of a female Chinese interpreter.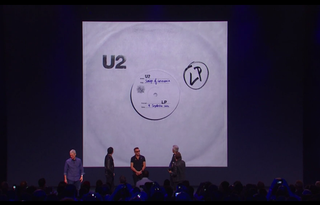 Apple mistakes mandatory U2 download for a gift (2014)
No matter what Tim Cook offers, it always sounds innocuous due to his fatherly Southern drawl. Even a free copy of the latest U2 album sounds like a decent idea. "We would love a whole album of that," Cook said in what sounded like an overly scripted moment with Bono. But when Apple decided that "drop into every iOS device" was the best delivery method, the backlash was swift and fierce. The company would soon provide instructions for how to remove the U2 album from iPhones. Oh, and we're still trying to forget that unsettling moment when Bono told Cook that "we're the blood in your machines."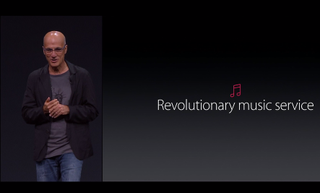 Everything Jimmy Iovine said at the Apple Music launch (2015)
When Beats executive Jimmy Iovine hit the stage at Apple's June 2015 event to promote Apple Music, we were entertained in all the wrong ways. Trying to talk about the importance of manually curated playlists, he began a hypothetical story by saying, "Now picture this … you're in a special moment! You're exercising! Or some other special moment! Right, Dre?" And the next song comes on…" and then Iovine yelled a buzzing noise and declared "BUZZKILL!"
The speech rambled on from there, and audience members wondered if they were being punked. Oh, he also claimed the soon-to-fail Connect social media service would be "very powerful" for musicians to connect with audiences. It was not. Go back and watch the whole presentation if you want to see the things we didn't have space to say.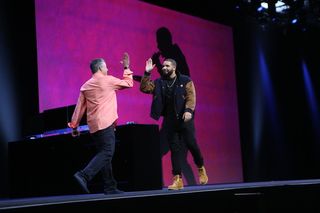 One more thing …
Just to show we're not bitter and found some positive in all of these shenanigans: Cue totally nailed that high-five with Drake.