15 Twitter Accounts to Follow During the 2016 Presidential Election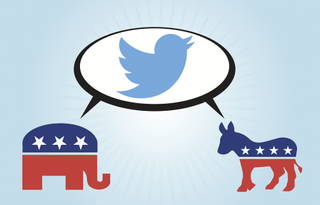 15 Twitter Accounts to Follow During the 2016 Presidential Election
Anyone following the 2016 presidential election on Twitter knows that Donald Trump is one of the more prolific tweeters, cranking out 140-character polemics with his tiny furious fingers. But he's not the only one with something to say; here are 15 politicos you should be following this election cycle.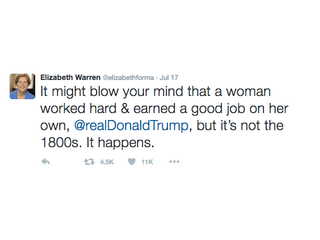 Elizabeth Warren
@elizabethforma
This senator from Massachusetts tweets nearly as much as The Donald, and serves as his foil, both politically and temperamentally. Occasionally, the two will get into Twitter battles, which can be really entertaining, and somewhat frightening.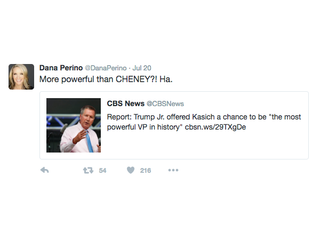 Dana Perino
A Fox News contributor and former press secretary for George W. Bush, Perino keeps it light, but insightful.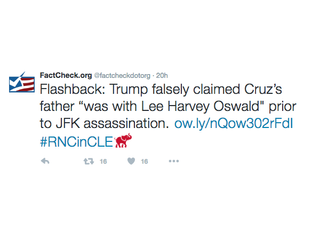 FactCheck.Org
@factcheckdotorg
This nonpartisan site that keeps politicians honest—or tries to—digs into statements to see how truthful they're being. Its Twitter feed is a quick way to find out who's dissembling; distressingly, this site is kept pretty busy these days.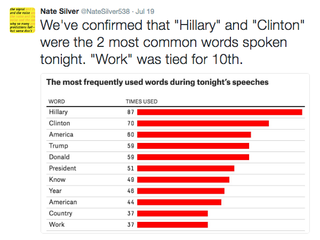 Nate Silver
@NateSilver538
The founder of stats-obsessed FiveThirtyEight.com, Silver crunches the numbers on polls, speeches—anything that can be quantified—to find deeper trends and predict possible outcomes. If you're as interested in politics and know what BABIP, WAR and VORP stand for, then this is the guy to follow.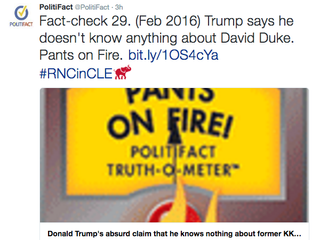 Politifact
Like FactCheck, but has a fun Truth-O-Meter that ranges from True to "Pants on Fire." Guess which direction the needle usually points.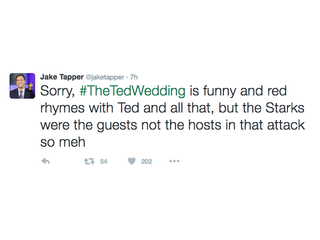 Jake Tapper
A CNN anchor and White House Correspondent, Tapper has a pithy take on the day's events, and gets in some good cultural references, too.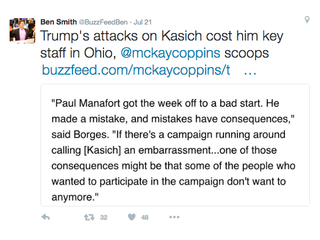 Ben Smith
Buzzfeed's Editor-in-Chief is a good source for news stories, and not just from his site.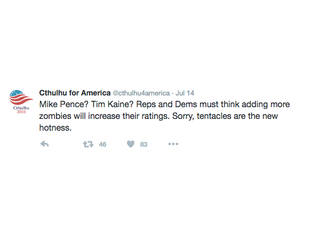 Cthulhu for America
Why settle for the lesser evil? Tweets from this dark overlord really are pretty good, despite this being a satiric account.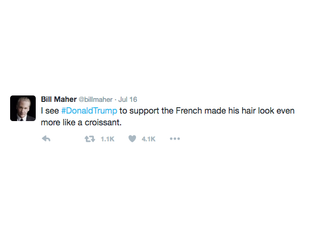 Bill Maher
This HBO host is a bit of a blowhard, but offers caustic, if humorous, commentary.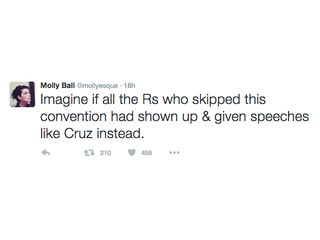 Molly Ball
Politics writer for The Atlantic, Ball posts well-researched, well-written stories from herself and others.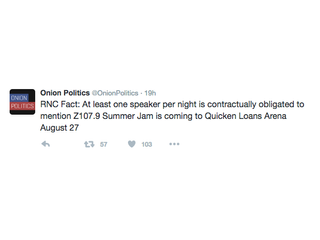 Onion Politics
@OnionPolitics
In an election cycle where many news stories seem too strange to be true, Onion Politics has its work cut out. Still, it manages to deliver a humorous take and respite on the political news of the day.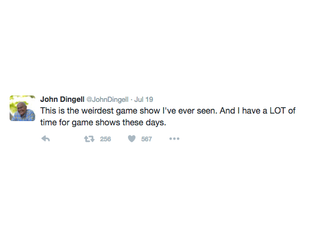 John Dingell
@JohnDingell
The longest-serving congressmen ever—from 1955 to 2014—the 90-year-old Dingell (now retired) doesn't hold back his opinions, just like any nonagenarian.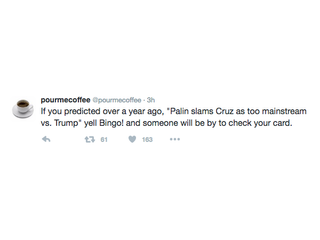 Pourmecoffee
An unnamed commentator who provides criticism and levity when we need it most.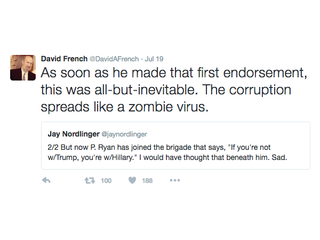 David French
This writer for the National Review offers a lot of salient and sober points from a conservative perspective.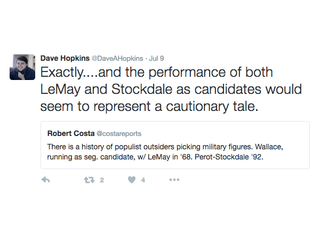 Dave Hopkins
A political scientist at Boston College and the co-author of Presidential Elections: Strategies and Structures of American Politics, Hopkins helps provide a historical perspective to the election cycle.