Kindle Conundrum: The E-Reader Frenzy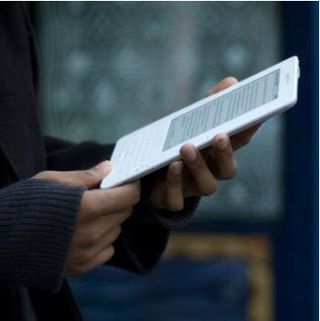 Kindle 2
Price: $359
Availability: February 24 2009
Amazon began shipping its long-awaited Kindle 2 electronic reader last week, and with it came the usual outcry from the publishing industry and readers in general: "What will happen to books? Don't people like to turn pages? This gizmo costs way too much money!" This newer Kindle is slimmer, holds more storage capacity and battery life, and can read you to sleep, all for $359 plus the cost of, well, reading material. A cheaper student-oriented version could be in the works.
It is "Read Across America" week, an event inspired by Dr. Seuss. In schools across the country, students are being subjected to class visits from various notable community members who will read them stories and tout the virtues of books. With this in mind, we thought it was the right time to take a look at the burgeoning crop of electronic reading devices currently making their way to market to compete with Amazon's Kindle. Do these forthcoming offerings spell doom for the book industry? For Amazon's Kindle? You tell us.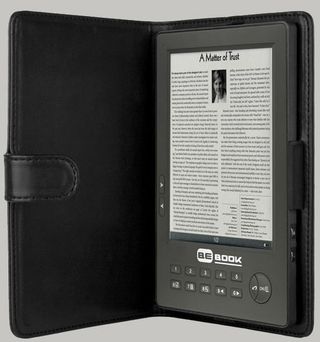 Endless Ideas BeBook 2
Price: TBA; Original is $279.99
Availability: Summer 2009
This Dutch company's first device came out in 2008 and shipped with 20,000 books already installed on the device. Now, the company is set to unveil a new BeBook at the CEBIT conference in Germany on March 6. This new touchscreen model is likely to have 3G and WiFi connectivity built-in for on-the-fly book purchases. It will also be compatible with a digital rights management standard called ePub.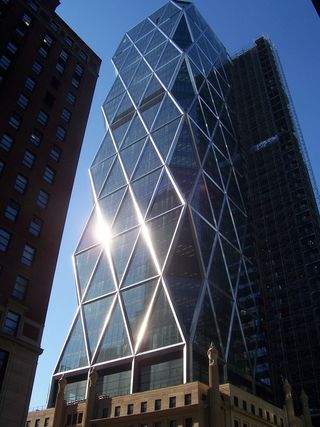 Hearst Communications Wireless e-Reader
Price: TBA
Availability: by end of 2009
Hearst, the magazine company that publishes everything from the San Francisco Chronicle to Cosmopolitan and Oprah's O magazine, has recently made noises about its desire to enter the wireless e-reader category with an electronic device. Though virtually no information about this Hearst E-reader has been released, analysts have speculated that because of Hearst's positioning in the magazine and newspaper business, the company's product would have a larger screen (perhaps full-magazine size) than others on the market, for easier formatting and reading of periodicals. Additionally, Hearst's product might be cheaper than others on the market—it could be subsidized with subscriptions to Hearst's publications. Interestingly, Hearst owns a stake in E Ink, the company that makes the screen ink technology in use in most E-Readers on the market (including the Kindle).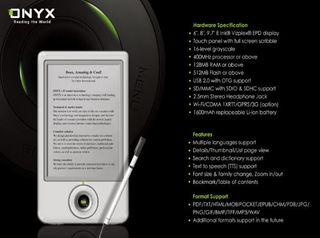 Onyx International Boox
Price: TBA
Availability: TBA
At the German CEBIT conference on March 6, another competitor will enter the ring. Onyx International, a Chinese company, has plans to release the Boox e-reader. Like the Kindle, the Boox screen will also be 6-inches, but it will be a touchscreen and feature Wi-Fi, too. Though the device will only have 512MB of storage available, the Boox will be able to read a variety of file types, including HTML, TXT, PDF, and a variety of image file types. Also like the Kindle, Boox will have text-to-speech functionality.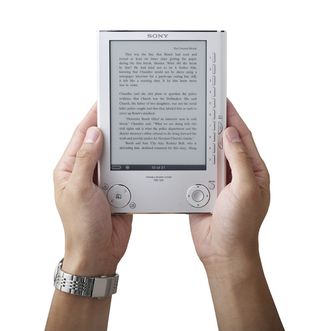 Sony Reader Digital Book PRS-700
Price: $399
Availability: November 2008
Sony's Reader is probably the second-most famous electronic reader on the market by virtue of the fact that it is made and marketed by Sony. Sony launched the first version of the Reader in October 2006, and has since sold more than 300,000 Readers. Books are purchased online via Sony's Sony Connect eBook store. The newest model, the PRS-700, has a 6-inch E-Ink touch display, page turning buttons, and LED backlighting. The reader is supposed to be legible in direct sunlight, but some reviewers have found it to have a lot of glare. It contains 512MB of internal storage.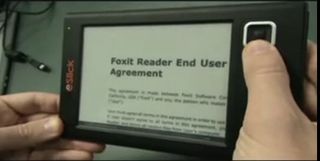 Foxit eSlick Reader
Price: $259.99/$299.99
Availability: December 2009, but sold out. Next Available in April 2009
With a slogan of, "Save money to buy more e-books," Foxit pokes fun at the e-books on the market for more than $350. Foxit wanted its e-reader to be more affordable, and it was, for a brief moment. The eSlick (so named for its slender footprint) launched at $259.99 as a promotional price. But that price didn't last long, and neither did the supply of eSlicks. When the new version of the eSlick comes out in April, the first bunch will also sell for $259.99 (excluding taxes and shipping), but then will revert to the standard price of $299.99. $299.99 isn't that much cheaper than other models, though the eSlick also includes an Mp3 player and headphone jack (but no wireless connectivity). The eSlick comes with software that converts many text formats into PDF—the device itself is designed primarily to display PDF files.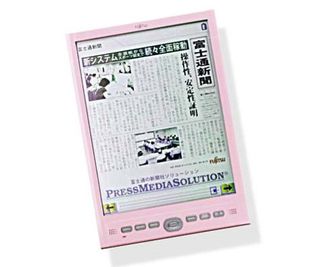 Fujitsu Flepia
Price: about $900
Availability: TBA
Wondering what the huge price tag on this Fujitsu reader is all about? The big color screen. If Fujitsui's e-reader ever made it to market, it would be the first with a color screen, but for now it is only being tested at one restaurant in Tokyo. There are two sizes being tested (one with a magazine-size screen), and the device also comes with wireless connectivity, USB 2.0, an SD slot, speakers and a Windows operating system. There are also three color units in the works pearl, silver, and pink pearl.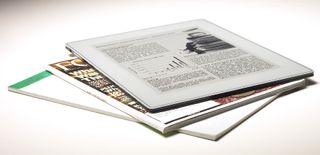 Plastic Logic Reader
Availability: 2010
Price: TBA (likely cheaper than Kindle)
Plastic logic isn't a publisher or book seller (like Hearst and Amazon), or a consumer electronics company (like Sony). Instead, it is an engineering and technology firm in the process of creating flexible plastic screen using polymer transistors. From there, the company is building out to partner with publishers and create a content store for when the product eventually launches. The Plastic Logic Reader will be extremely thin and nearly foldable, but the touchscreen will be quite large. USA Today has already signed up with Plastic Logic.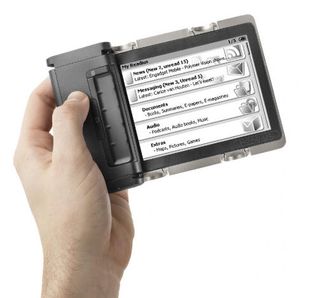 Readius Pocket eReader
Price: TBA
Availability: 2009 in Europe
The Readius Pocket eReader literally curves up and fits in a pocket. Because it scrolls up into a container when closed, the screen itself—when extended—is bigger than the whole gadget. While the eReader's screen isn't a touchscreen, there are buttons on the sides to control scrolling and browsing mechanisms. The device includes broadband data access, which means that if and when this product makes it to the U.S., Readius will have to partner with either AT&T or T-Mobile for data.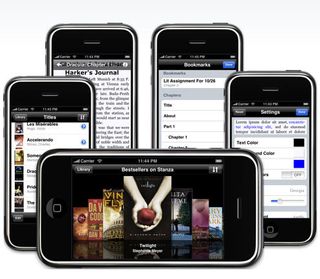 Lexcycle Stanza iPhone Application
Price: Free
Availability: June 2008
The Lexcycle Stanza Application for iPhone and iPod Touch turns each of these devices into an e-reader. More than 100,000 of out-of-copyright and un-copyrighted works are downloadable to the device via Stanza for free. Various customizations in font, color, size and paging/scrolling patterns are available, but screen size is limited to the iPhone screen, and best-sellers are not always easily available from the application on the iPhone (even for purchase). A compatible online store called Books On Board makes these titles available here.