9 Most Dangerous Women (and 1 Man) Online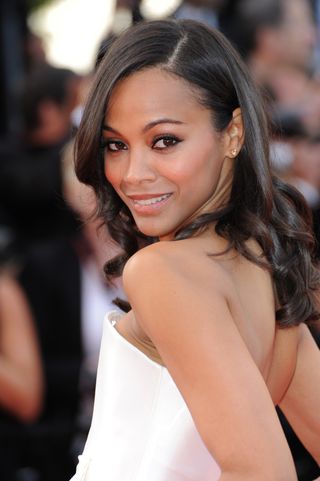 Dangerous men and women
Cybercriminals often use celebrity names to lure unsuspecting gossipers into downloading malware or otherwise compromising their computers.
Every year, Santa Clara, Calif.-based security company McAfee releases a list of the 10 most dangerous celebrities, based on how likely you are to encounter dangerous content while searching for each one. This year's list includes some predictable names, as well as some surprises.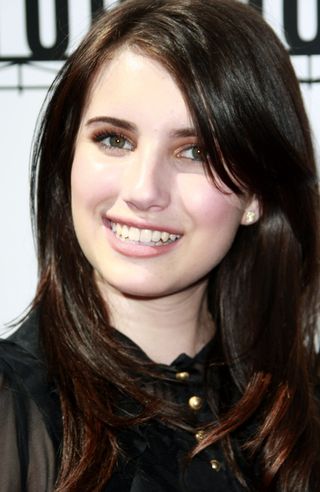 #10 — Emma Roberts
While she may not be a household name, Emma Roberts is immediately recognizable to anyone who grew up on the Nickelodeon shows of the mid-2000s. She's best known for her lead role as Abbie Singer in the tween sitcom "Unfabulous," although adults might know her better from the recent bland comedy "We're the Millers" or the genre-savvy horror "Scream 4."
Malicious hackers are familiar with Roberts, too, as 9.8 percent of websites claiming to be about her contain dangerous links.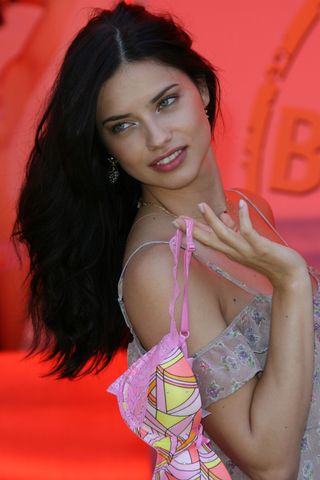 #9 — Adriana Lima
Malware is hardly limited to the English-speaking world, as is evidenced by Adriana Lima's risk percentage of 9.9. This Brazilian actress and model has worked extensively with both Victoria's Secret and Maybelline.
Lima is both an actress and a humanitarian, raising money for orphanages and children's hospitals worldwide. Hackers have no problem leveraging her name to spread malware.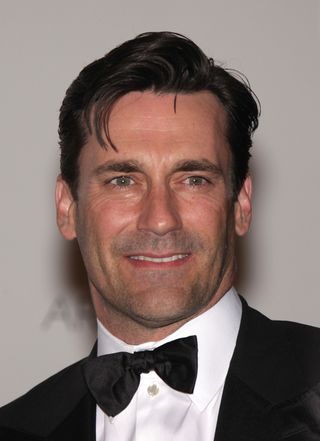 #8 — Jon Hamm
Searching for celebrity news and photos is a relatively unisex pastime, and yet only one man breached the top 10 list. Jon Hamm plays Don Draper, protagonist of the hit TV show "Mad Men," although comedy fans may remember him better as Dr. Drew Baird, Liz Lemon's moronic boyfriend in Season 3 of "30 Rock."
Hackers, too, are familiar with Hamm's acting chops and good looks: If you search for him online, you stand an even 10 percent chance of coming across harmful software.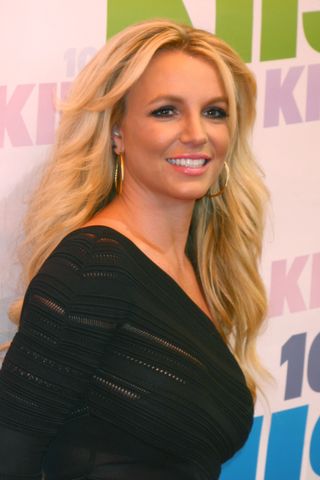 #7 — Britney Spears
Say what you will about the woman's career or life choices: Britney Spears has staying power. Spears has been consistently churning out albums since the late '90s, and shows no signs of stopping anytime soon.
Some people are nostalgic for her early work, some people find her latest tunes catchy and some people just want to see what trouble she's gotten into lately.
If you contribute to that traffic, you stand a 10.1 percent chance of finding malware. That's arguably as bad as a terrible Rolling Stones cover.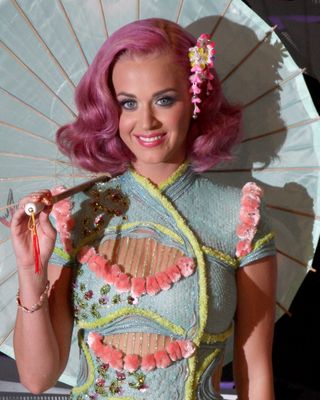 #6 — Katy Perry
If you've had your radio tuned to a Top 40 station any time in the last few years, you've probably heard music by pop artist Katy Perry. She's performed songs like "I Kissed a Girl," "Hot n Cold" and "Firework," and guest starred on everything from "How I Met Your Mother" to "The Simpsons."
Internet denizens find something alluring in either her songs or her eye-catching outfits, which helps explain why you run a 10.4 percent risk of running across something untoward if you search for her.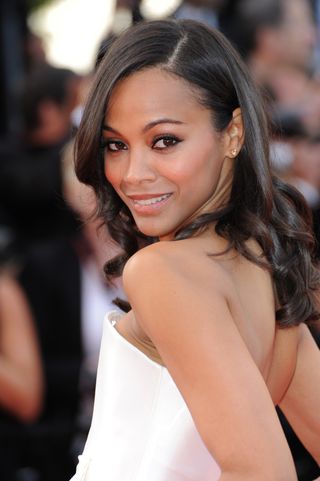 #5 — Zoe Saldana
It's no surprise that "Star Trek" mainstay Zoe Saldana makes a tempting target for hackers.
In addition to taking the role of Neytiri, the female lead in James Cameron's "Avatar," Saldana has portrayed the iconic communications officer Lt. Uhura in the two latest "Star Trek" movies.
She's also 10.5 percent likely to land you in trouble if you do an online search for her, and those are tough odds, even for a seasoned Starfleet veteran.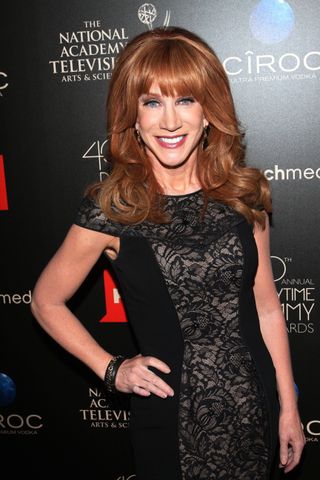 #4 — Kathy Griffin
Kathy Griffin might consider herself a D-List celebrity, but her online search traffic indicates anything but. This comedian is best known for her standup routines and her reality show, "My Life on the D-List," where she takes aim at celebrity culture as well as everyday inconveniences and human foibles.
Perhaps she'd find something funny in the fact that 10.6 percent of sites related to her are fronts for malware, but the average user will have a harder time cracking a smile.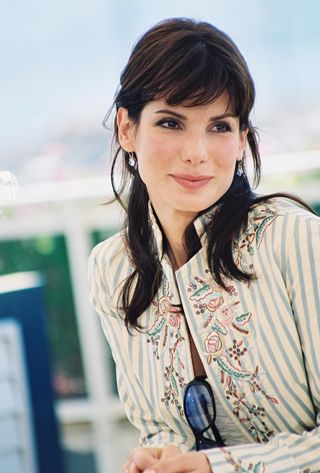 #3 — Sandra Bullock
Sandra Bullock, the star of "Miss Congeniality" and "The Blind Side" is also an established entrepreneur and restaurateur — who wouldn't want to learn a little more about her online?
Keep a sharp eye out if you do, though: pages about her represent a 10.8 percent threat to the average Internet user.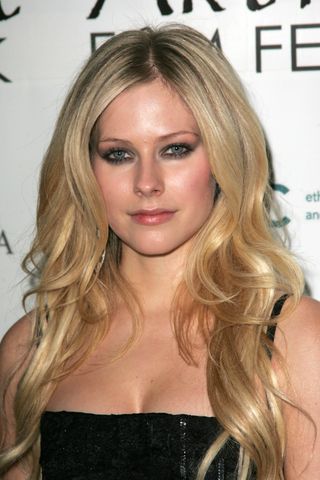 #2 — Avril Lavigne
Female pop stars are already well represented on this list, but neither Spears nor Perry reaches the unenviable heights of malware set down by Canadian singer Avril Lavigne.
Lavigne made her bones with catchy tunes like "Complicated," "Sk8er Boi" and a cover of Joan Jett's "Bad Reputation."
Whatever your tastes in music, 12.7 percent of sites related to Lavigne contain harmful software. Now that's complicated.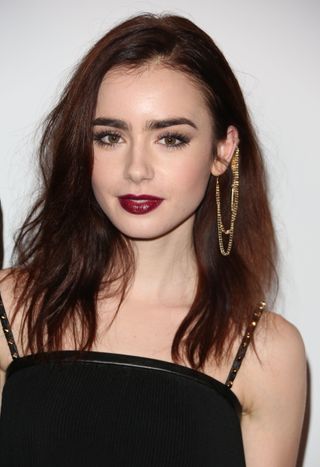 #1 — Lily Collins
If you haven't heard of Lily Collins, you're not alone, although you probably do not keep company with many malicious hackers.
Her recent turn as Clary, the protagonist in "The Mortal Instruments: City of Bones," might help her get a little more clout in the film world.
People who love young-adult novels and their film adaptations are searching for Collins like gangbusters, and hackers have infected 14.5 percent of all pages with her name.