15 Apps for Bargain Hunters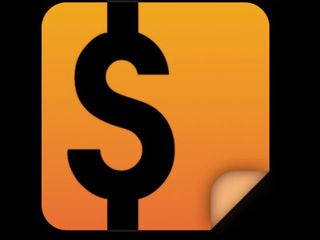 Get the Most for Your Money
Nothing in life is free, but let's face it: it would be great if we never had to pay for whatever we wanted. Though that may be a pipe dream, there's nothing wrong with trying to maximize whatever money is available. The following apps are all oriented towards helping you save money, especially when shopping online.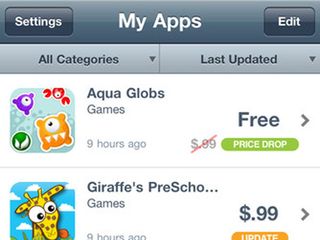 AppShopper
Perhaps the most useful app ever for the iPhone, iPad, and iPod touch, AppShopper helps users get iOS apps at the lowest price possible, by keeping track of pricing changes. A straightforward search-based interface lets you zero in on apps that are enjoying discounts, and compare the price drops with previous ones. The most common use for AppShopper: using it to find paid apps that are available for free temporarily. Even if the app you want isn't available at your desired price, you can add it to your wishlist. App Shopper will notify you if its price changes.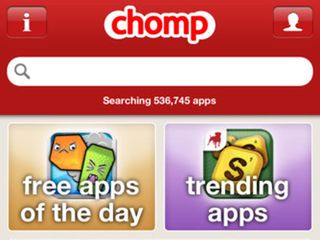 Chomp
Another useful tool for finding the right mobile apps, Chomp goes beyond the default way of searching for mobile apps—by their name. Instead of just looking at titles, Chomp automatically understands the functionalities of the different apps it scans and catalogs. So if you'll use the service to look for "puzzle games", it will find brain teasers, instead of just apps with "puzzle" in its name. Chomp has proven so effective that it was acquired by Apple, spelling doom for its Android OS version. Based on informal testing, the service's approach towards finding the right app means it ensures that you'll get the most for your money.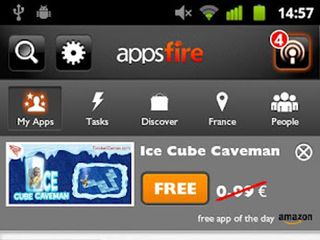 Appsfire
In many ways Appsfire is like AppShopper: it helps you find apps at a lower price, or even for free. However, this Android-only software also doubles as an app manager of sorts. A straightforward list-based interface lets you scan through all apps installed on your device, and find new ones to try out. You can even select certain apps to force them to stop running.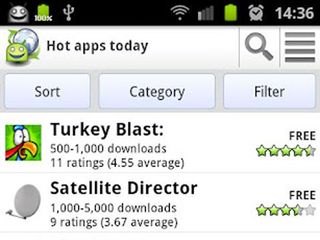 AppBrain
In many ways the AppShopper for Android, AppBrain is also easy-to-use thanks to its filter-based interface. Users can look for apps under a specific category, or even ones that have enjoyed a recent price drop. A major problem is that compared to AppShopper, this bargain-hunting service suffers from sometimes outdated info. For instance: Some of the apps we tried to download after finding them on AppBrain already had different prices.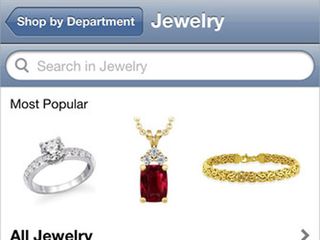 Amazon (iOS)
Sure you can shop from the online retailer on your smartphone or tablet's browser. Yet the official Amazon app for iOS makes full use of whatever iPhone, iPad and iPod touch its installed on. Aside from searching for products through the different Amazon stores (the main US site, Amazon.co.uk, etc.), users can also quickly see how much a product is selling for online by taking a snapshot of its barcode. Already got an Amazon account? You can use it on this app as well.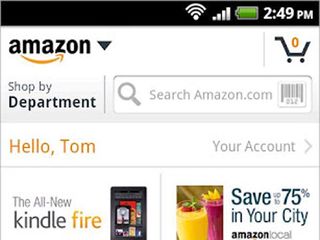 Amazon (Android)
It's more or less the same Amazon app for the iOS, with some modifications made for the Android platform.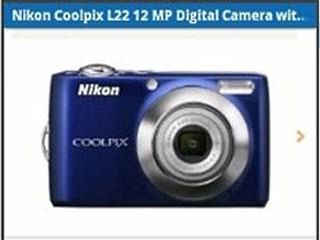 Amazon Multi Search
In case you don't want to use Amazon's official app for Android devices for any reason, here's an alternative. Look for a specific product, and see how much it costs across Amazon's different country sites.
Best Decision
While many of the bargain-hunting apps we've featured here take a very technical approach (name your product and we'll find the best price), Best Decision opts for a more organic (if a bit less straightforward) route. Yes, you can still use your iOS device's built-in camera to take pictures of barcodes and look for the best prices available on- and offline. This app however features a "concierge" that asks you a series of human-sounding questions, and comes up with a set of recommendations based on your answers. Among the easiest bargain-hunting experiences we've tried.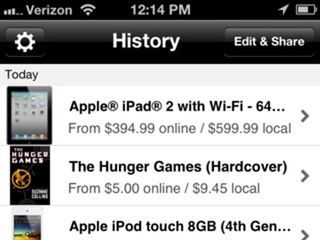 RedLaser (iOS)
If you'd rather do without the "fluff" of the apps we've featured here so far, RedLaser may be your thing. It does nothing else but scan barcodes, process them, and generate a list of the different retailers (on the internet and otherwise) selling the product—complete with prices of course. Of course you can also opt to search for products by typing their names in, while a history ensures you can keep track of what you've looked for. RedLaser for iOS is designed for the iPhone, iPad, and iPod touch.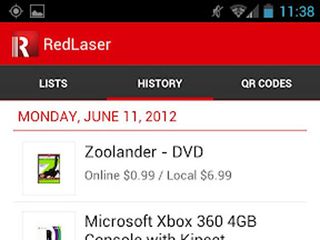 RedLaser (Android)
The same RedLaser, but for Android. Also straightforward like its iOS brother: take pictures of product barcodes to "scan" them, and get price lists from different retailers.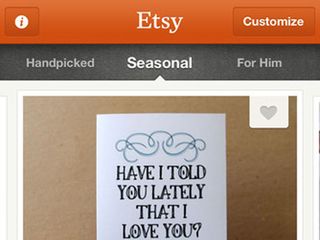 Etsy
This app provides mobile access to an online store featuring items straight from independent creators. Buy beautifully-crafted drawings, sculptures, machinery, and other items without paying extra for the middleman or the retail space. Even better, Etsy the mobile app runs faster than Etsy the online retail site. You not only get to save money, but find one-of-a-kind items that you'd never see through mainstream retail channels.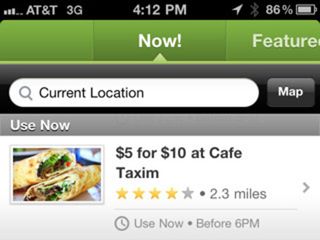 Groupon (iOS)
Here's the official app of the site that started the whole group-buying craze. By getting customers to pay for a specific product or service as a group, Groupon acquires discounts from local businesses ranging from 50% to 90%. The iOS app adds a level of convenience for Groupon users, by letting them store virtual coupons on their smartphone that they can redeem simply by showing them to participating businesses. Another notable feature is the coupon manager that will show you which of your bought Groupon deals are about to expire.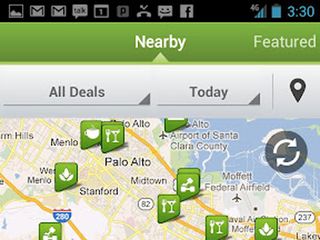 Groupon (Android)
More or less Groupon for Android is the same as its iOS variant. A key difference: the ability to place a homescreen widget that notifies users of the latest Groupon promo available in their area.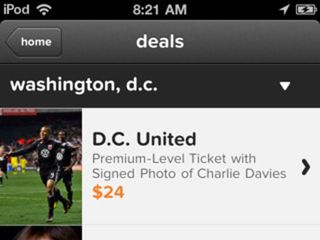 LivingSocial (iOS)
One of the first competitors to Groupon, LivingSocial takes the same approach: acquire discounts from businesses in exchange for promising a certain number of customers (and the less sure prospect of repeat business). Users can search for deals based on their location, and look through a list of purchased deals. A couple of issues we've encountered: the lack of expiry dates on the deals list, and oftentimes spotty notifications.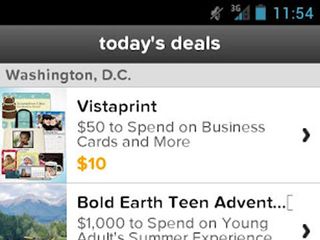 LivingSocial (Android)
The Android version of LivingSocial offers a similar (if somewhat less functional) alternative to Groupon. It's the same app as its iOS brother overall, but we wonder why LivingSocial for Android doesn't have a home screen widget?