20 Tablet Pens For Notes and Drawing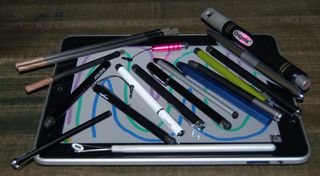 For When You Need A Stylus
Despite being the most popular tablet computer ever produced, Apple's iPad has a key flaw: it lacks a stylus for when your finger is either too tired or inappropriate for the work at hand. It's easily remedied because there are dozens of third party pens available that work with it and other tablets. The ideal tablet stylus is responsive, mimics the feel of pen on paper and works equally well for drawing a map as navigating the system's software. Some go a step further with a way to tether the stylus to the tablet and a clip for a shirt pocket to make it harder to lose. While they are vastly different beasts, these pens have one thing in common: they can make using a tablet much easier. For a more in-depth look at a few of the pens mentioned in this article, you may want to read this.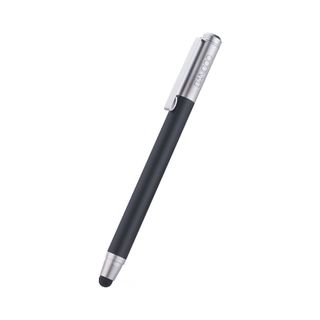 Wacom Bamboo for iPad
Wacom's black and brushed aluminum Bamboo Stylus has an elegant appearance, feels good in the hand and is one of the most comfortable styluses I looked at. At 0.6 ounces, the cylindrical Bamboo has a textured metallic surface that provides a secure grip and the pen's shirt clip is removable. Be careful, though, because if you don't screw the cap on tightly, the clip rattles. Bamboo is great for working with an iPad or other tablet, but the rubber tip is too broad and soft for detailed work and don't try holding the stylus at an angle or the point's metallic rim will rub on the display.$30

Griffin Technology Stylus for Capacitive Touchscreens
Available in a rainbow of 10 colors, including basic black, Griffin Technology's Stylus is the fashionable choice among tablet pens. It goes beyond accessorizing because the stylus is well balanced, weighs half an ounce and is comfortable to write or draw with. It has a handy shirt clip and works well under a variety of conditions with an iPad or other tablets. It's surprisingly responsive at light pressure, although like so many pens that use a soft rubber writing tip, it's not precise enough for fine work. Need a stylus for each outfit? Get this one. $20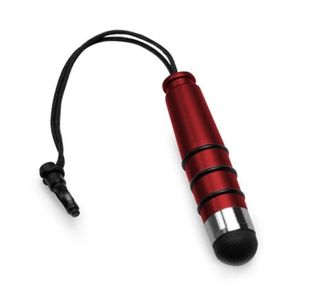 BoxWave Mini iPad Capacitive Stylus
By far the smallest and lightest of the pens I looked at, Boxwave's Mini Capacitive iPad Stylus is also the least useful for writing or drawing. At only 1.6-inches long, it weighs 0.1 ounce, but it's just too small to be comfortable. It works with a variety of tablets and is meant to be used tucked between the index finger and thumb, like a small piece of chalk. After using it for several hours, it just isn't comfortable or accurate enough for my taste. To keep from losing it, the Mini has a tether that can be plugging into the tablet's headphone jack. You can get it in black, silver, red or blue, but it makes writing or drawing a chore. $13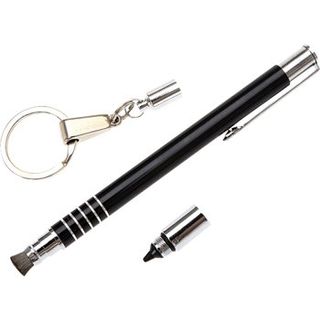 iCooly Multi Touch Stylus Pen
While other products are either paint brushes or tablet pens, iCooly does double duty with both. The stylus comes with snap on a pair of tips: one with a soft brush for art work and the other a sharp rubber point for writing on the screen; too bad there isn't a ballpoint tip as well. It has a shirt clip and the black and silver stylus comes with a keychain cap for attaching it to a tablet. So if you lose it, it's your fault. At $13, it's a bargain of a two-for. $13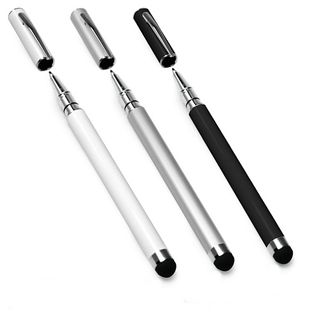 Boxwave Capacitive iPad Styra
Pull off the cap of Boxwave's Styra and you'll find a hidden secret: a ballpoint pen, making it equally at home drawing a map on an iPad or jotting notes on a pad of paper. The problem is that there's no place to put the cap when you're using the pen. There's a shirt clip and Styra works well with several different tablets, including both generation s of iPad hardware. At 0.6 ounces, Styra has a nicely weighted feeling. The best part is the Styra stylus has you covered, regardless of whether you're writing on paper or a digital screen. $23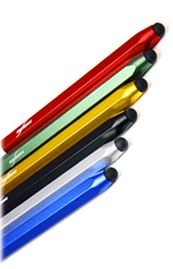 Boxwave Sketching Capacitive Stylus
Looking like a large pencil for children, Boxwave's Sketching Stylus is by far the most comfortable tablet stylus to grip and use. At 0.9 ounces, the aluminum Sketching pen has a hexagonal shape that's easy to grasp and just start doodling or writing on the tablet's screen. Its soft rubber writing tip makes it hard to get a line exactly where you want it and requires more pressure to draw a line than some of the other pens, though. Available in white, red, green, yellow, black, silver and blue, Sketching lacks a shirt clip or way to tether it to a tablet, but at $13 it is a great deal. $13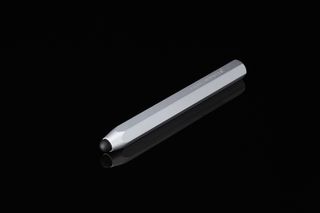 Just Mobile Alupen
Looking a lot like the Boxwave Sketching Stylus, Just Mobile's AluPen seems like a large pencil straight out of a kindergarten classroom. Available in the choice of eight vibrant colors, AluPen comes with a handy carrying case. On the other hand, AluPen lacks any way to attach it to a tablet or a shirt pocket clip. At half an inch thick, the solid aluminum stylus feels good in the hand and can make jotting, drawing or writing more comfortable than using a finger. $18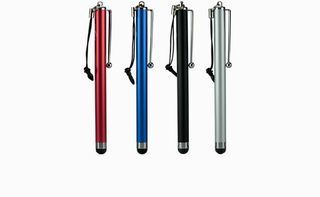 BoxWave Capacitive iPad 2 Stylus
Boxwave's Capacitive iPad2 Stylus is for people like me who can't seem to keep pens or umbrellas. There's a short tether at the end of the 0.4-ounce stylus that plugs into a tablet's headphone jack, so it's always there, ready for work or play. I wish the string was longer, but that's an upcoming DIY project. Available in red, blue, black or silver, it's a stylish stylus and has a shirt clip, but its soft rubber tip isn't as precise as I'd like it to be and the pen requires a lot of pressure to get the tablet's screen to respond. Forget about losing this stylus because it'll always be tied to your tablet. $15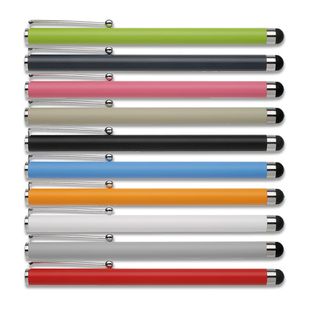 Kensington Virtuoso Stylus
With the same barrel and shirt clip, Kensington's Virtuoso Stylus is like a bigger version of Boxwave's Capacitive iPad 2 Stylus. It's an inch longer and a tenth of an ounce heavier and it lacks the Boxwave's handy tether. However, but for $10 more, Kensington sells a Virtuoso stylus with a built-in ballpoint pen that uses Parker ink refills. Virtuoso comes with a two year warranty, is available in 11 colors and works with iPads as well as other tablets, but like other soft-tipped pens, the Virtuoso is not as precise as I would like it to be. $15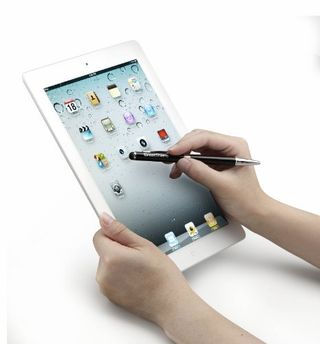 GreatShield 2-in-1 Ballpoint Pen and Capacitive Touchscreen Stylus
While other dual-purpose pen/stylus devices treat the ballpoint as the equivalent of a stepchild, Fosmon's GreatShield Stylus Pen puts ink first with a writing instrument that you'd be proud to show off and use. The black and silver pen looks like an expensive ballpoint pen with a shirt pocket clip and a gently sloping point. While the soft rubber tip may not please you as much as the pen will, it works with a variety of tablets. Just twist the shaft to get the ink point to come out, and start writing. $

Targus 2 in 1 Stylus for iPad
The Targus 2 in 1 Stylus is a dead ringer for Boxwave's Styra, although the 2 in 1 stylus costs a couple of dollars more. Like the Styra, it weighs 0.6 ounces, there's no place to put the pen cap when you're using it to write on paper and no way to tether it to a tablet. It's great for going from jotting an idea down on paper to working with an iPad's screen and has an advantage: it requires less pressure than using a Styra stylus to get the screen to register. $25
[[targus 2 in 1 a, b.jpg]]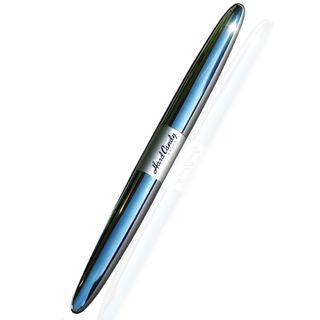 Hard Candy Cases Candy Stylus+Pen
Easily, the classiest and most stylish stylus of the bunch, the Candy Stylus+Pen has a shiny chrome finish that shines as if it's from the bumper of a 1960's muscle car. It has both a soft rubber tip for working with iPads and other tablets as well as a ballpoint pen for paper notes. Like other pens, though, there's no place to put the pen cap. At times, I found myself with the Candy Stylus in my hand wondering what to do with it. It weighs in at a hefty 1.8 ounces and has neither a shirt clip nor a way to tether it to a tablet. A word of warning, though, the Candy Stylus tends to roll away when left on a desk. $35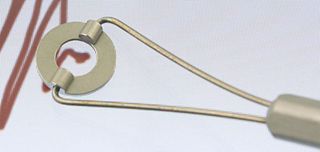 oStylus
With its thin matte aluminum handle and hinged writing ring, the oStylus is the weirdest looking stylus I've ever seen. The key is that the bottom of the ring has a rough surface that contacts the display screen; the stylus comes with two replacement disks if they wear out. It works with iPads and other tablets, but it feels awkward to draw and write with and takes a little practice to write and draw with the ring. It's surprisingly easy to get the hang of and provides a lot of drawing flexibility with the ability to create smooth, solid lines, but is hard to write with. With neither a shirt clip nor a tether, it's hard to figure out what to do with it when the 0.4-ounce oStylus isn't being used. Once you get the hang of oStylus, it becomes a comfortable way to draw and write with a slate. $37.50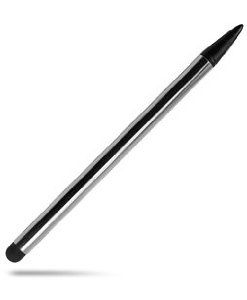 Silver Dual Tip Aluminum Stylus Pen
Is money tight? The $8 Silver Dual Tip Stylus will fit into just about any technology budget, but don't expect too much from it. The thin aluminum pen has both a soft rubber tip for capacitive screens used on tablets as well as a hard rubber tip for older touch screen phones or e-readers. It does without a shirt clip or way to tether it to a tablet, so it's likely to get lose before you can say, "Where did I put the stylus." It's thin and light, but, the Silver Dual Tip's price is right.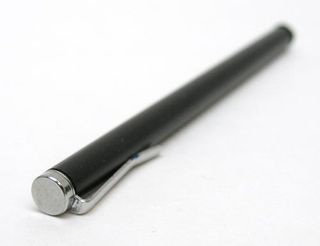 RadTech Styloid
Among the thinnest stylus available, RadTech's Styloid is hard to comfortably grasp and weighs just 0.1 ounce. The black stylus with a silver clip is different from the others in that rather than a soft rubber tip, Styloid has a blunt foam tip that feels fuzzy to the touch. It's more precise, but the tip doesn't work at an angle and requires a lot of pressure to get a consistent line out of the pen on iPads and other tablets. It has a shirt pocket clip, but lacks any way to attach it to a tablet. Thin may be in, but the Styloid takes slimness too far. $15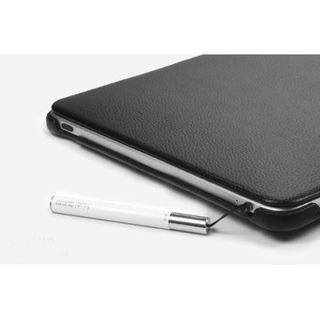 SGP Stylus Pen Kuel H10
Looking more like a lipstick case than a stylus, the Kuel H10 pen is among the smallest tablet pens on the market and is only a little larger than the Boxwave mini stylus. It may not have a shirt clip or a ball point pen, but the Kuel H10 has a large tethering loop on its cap. The Kuel H10 comes with a plastic plug for attaching the stylus to a tablet's headphone jack. You can get it in a variety of colors, and at $13 it's among the least expensive tablet pens available.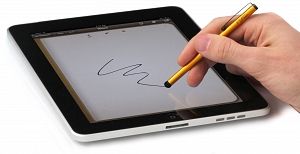 TenOne Pogo Sketch
Among the smallest and lightest pens, the 0.2 ounce Pogo Sketch has a different take on digital writing and drawing. While all but a couple of the pens on the market use a soft rubber tip to work with capacitive screens, the Sketch has a blunt felt tip that makes it feel more like a pen writing on paper. On the other hand, it takes a lot of pressure to get a good solid line from an iPad or other tablet and is too thin for my taste. Available in silver, orange, pink and green, the $15 Sketch can be ordered with a rubber case with a holder for the stylus for $20 more.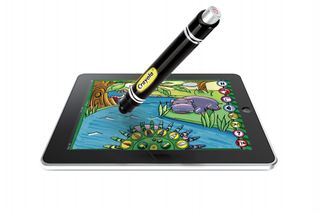 Griffin Technology Crayola ColorStudio HD
Grabbing Griffin Technology's Crayola ColorStudio HD stylus is like picking up a marker and using it is as intuitive as can be. Unlike the others, it requires an AAA battery, has a power switch and has a light on the side that cycles through several colors. There's a cap with a hole for tethering the pen to a tablet, but when you remove the cap, there's no place to put it. It's also unique in that it requires an iPad app to work; there're no Android apps for it. The software provides a variety of tips, brushes and colors as well as blank pages and interactive ones for kids to color. Without the app, the pen produces dotted lines instead of solid ones, making it a one trick pony. $30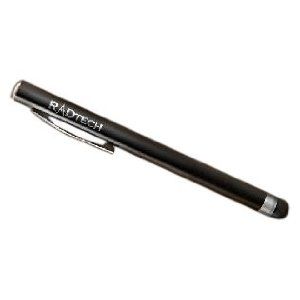 RadTech Styloid Pro
The black and silver Styloid Pro from RadTech is more conventional than the thin Styloid stylus, but it's hard to separate it from the crowd. The 0.2 ounce stylus has a shirt pocket clip but no way to attach it to a tablet or use it as a ball point pen on paper. Like so many other pens, Styloid Pro's soft rubber tip is too imprecise for me to use. It does require less pressure than others and provides good control when drawing while producing a clean line without jagged edges. $15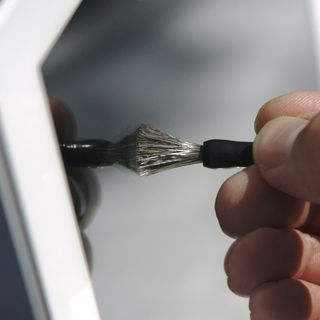 Nomadbrush
Feel the need to fulfill your inner artist whenever you pick up a tablet? The Nomadbrush is for you. The brushes come in three sizes and are works of art in their own right. The shafts are wood, there's a soft rubberized area where you grasp them and they have bristles that are as soft as an expensive sable brush. They are great for painting on a tablet's screen, but less useful for writing and they have neither a shirt clip nor a way to tether them to a tablet. It doesn't have the feel of oil on canvas, but these brushes are the next best thing. My favorite is the short bristle brush, which offers the most control. If you want to be inspired go to Nomadbrush's art gallery to see what's possible. $20-$24