The 8 Weirdest Smartphones You Can't Buy Yet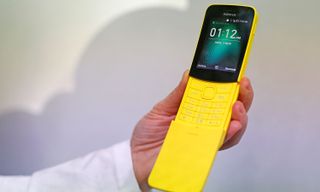 The Wildest Phones of Mobile World Congress
BARCELONA — Mobile World Congress is where the biggest smartphone companies come to announce their premium flagships. Here's looking at you, Galaxy S9.
But it's also a chance for smaller companies to show off phones that may never make it to the U.S. Some of these devices are already on sale in Europe but are still waiting to make their way over to the States. Others aren't quite ready for primetime, like a concept handset (the Vivo Apex, pictured) designed purely to showcase the tech inside. Here are eight of the most bizarre phones you won't be able to get your hands on anytime soon — if ever.
Image Credit: Pau Barrena/AFP/Getty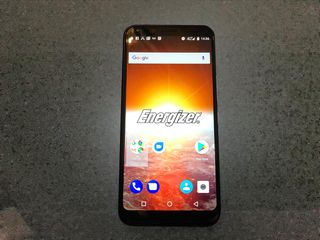 Energizer Power Max P16K Pro
One of the biggest problems with smartphones today is limited battery life. French tech company Avenir Telecom has licensed the Energizer battery brand to create a smartphone with a truly massive 16,000 mAh battery designed to last five days on a charge. The Power Max P16K Pro sports a sizeable 6-inch full HD display with 18:9 aspect ratio, but you won't have to worry about that screen draining your battery. The hefty internals include 6GB of RAM and 128GB of storage. An Energizer rep said the company is working to garner approval from the Federal Communications Commission to begin selling its long-lasting phone in the U.S. in the fall. It will retail for $500. (Image Credit: Tom's Guide)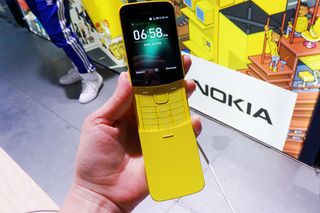 Nokia 8110 4G
Nokia's banana phone was one of the stand-out devices at MWC, delighting just about everyone who saw it unveiled at HMD Global's press conference in Barcelona. If the 8110 4G looks familiar, that's because it was way famous back in the 1990s. The curved candybar slider was a pop culture stalwart, most notably appearing in The Matrix. HMD updated the classic 8110 for 2018 with 4G and apps optimized for the feature phone, including Facebook, Google Maps and everyone's favorite game, Snake. The €79 device will debut in Europe in May, though it's unclear if HMD plans to bring it to the U.S.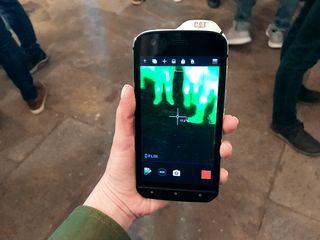 Cat S61
Cat phones are not designed for your typical smartphone user, and the Cat S61 is no different. The rugged Android device is packed with tools for people who work in industries such as construction and need to measure heat with thermal cameras and measure centimeters with lasers.
The Cat S61 has a camera that can do both tasks. For detecting areas of high heat, the Cat S61 uses a thermal sensor from Flir, a company that makes thermographic cameras. The Flir app, which comes preinstalled on the device, can measure surfaces up to 400 degrees Celsius. Another sensor lets the S61 measure indoor air quality. The $1,000 S61 is expected to be available in the U.S., following the path blazed by the Cat S41 and Cat S60, but not until the second quarter of this year.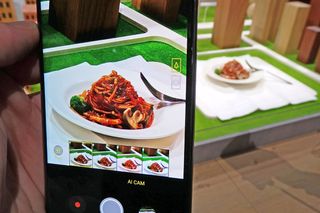 LG V30S ThinQ
What we wanted was the LG G7. What we got instead was a V30 with two new color options, some extra RAM, AI cameras and a really, really long name. ThinQ is LG's brand for its intelligent products and ecosystem of connected devices, and evidently the company felt it was important enough to tack onto its latest smartphone.
While the V30S ThinQ's dual cameras can identify objects like food, people and places to take better photos and deliver searches and shopping results, those aren't particularly groundbreaking features. A multitude of handsets, from the new Galaxy S9 and Asus ZenFone 5, to the Pixel 2 and Huawei's Mate 10 Pro can manage some or all of them. And to make the V30S ThinQ even less special, LG says the same AI functionality might land on the standard V30 in a future update. The phone's heading to South Korea first, before it expands out to other markets.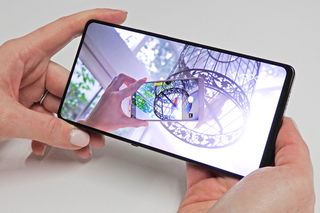 Vivo Apex
Chinese phone maker Vivo made headlines at MWC with a handset that may never become a reality. Vivo's Apex combines a few intriguing ideas in one conceptual device, including a full-view display with almost no bezels, a pop-up selfie camera, audio that plays directly from the screen and a fingerprint sensor baked directly into the OLED display. And while all of those ideas are certainly thought-provoking, the execution wasn't flawless. Vivo may eventually iron out the kinks and get a version of the Apex on store shelves in a few years, like it did with the new X20 Plus UD, a phone just released in China with a fingerprint sensor embedded in the display. But we're not holding our breath.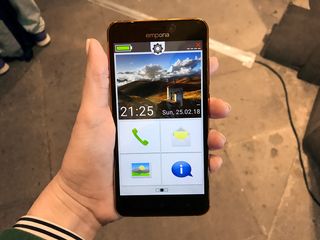 Emporia
The elderly use smartphones, too, but few devices are designed with seniors' needs in mind. The Emporia Smart2 is a touchscreen smartphone that puts large, easy-to-tap shortcuts on the 5-inch display to put everything a senior might need front and center. The home screen features icons for phone calls, messages, photos and information. You can swipe to view apps and swipe back to view favorite contacts. Emporia makes a highly customized Android skin for its smartphone, but it also has an app that replicates the Smart2 experience on any Android phone. This is designed for seniors who get a hand-me-down phone from a relative. The €199 Smart2 is available in Europe, but not the U.S.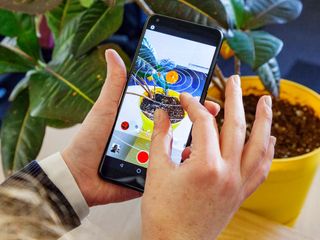 ZTE Blade V9
The ZTE Blade V9's weirdness stems from its lack of availability. ZTE's latest budget offering seems like a perfectly serviceable cheap phone, offering flagship-esque features like dual cameras and an 18:9 display for hundreds (of euros, anyway) less than the most premium models. The company has improved the shooters' low light performance, and listened to its customers by scrubbing its outdated and unnecessary MiFavor UI for stock Android. And yet, in a puzzling move, ZTE won't commit to a release date for the U.S., telling us the device may take a completely different form by the time it makes it to our shores. Let's hope something doesn't get lost in translation, as this was the best budget phone we saw at MWC.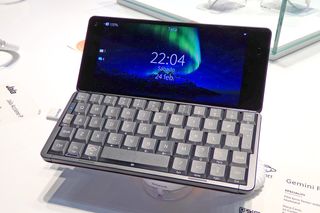 Planet Computers Gemini PDA
If you miss the days when smartphones hadn't become ubiquitous yet and true power users carried around netbooks, Planet Computers' Gemini PDA was made for you. Born on Indiegogo, the Gemini combines a mini physical keyboard composed of fully mechanical keys with a 6-inch folding touchscreen display. You'll find only one camera on the Gemini – it's on the front – as well as a 4,220 mAh battery that is large, but still not as beefy as some we've seen in budget smartphones. The Gemini is due to ship in April and starts at $499 for a Wi-Fi only model, with the LTE version costing an extra $100. It runs Android, but for the really adventurous, there's even support for Jolla's Sailfish OS.