Catch Up Before Infinity War: 8 Must-See Marvel Films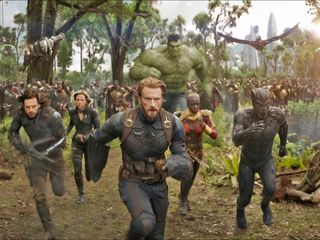 So many superheroes
The Marvel Cinematic Universe (MCU), which began with 2008's Iron Man and will, presumably, end sometime around the heat death of the universe, is a massive beast. To fully catch up with the 10-year-old franchise, you'd need to watch 17 movies and 17 seasons of TV. If you sat down and went through all of it start to finish, without breaks, it'd take you about a full workweek, and no one's got time for that.
If you want to get caught up before Phase 4, here's what you should watch — and what you can skip. Just be sure to stick around after the credits for each film. Oh, and folks trying to make sense of all of these films, check out our guide to watching the Marvel movies in order of release and chronology.
Credit: Marvel Studios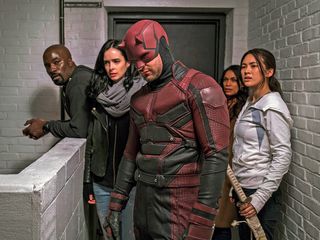 A few caveats
This slide show is about one thing and one thing only: following the most important parts of the MCU storyline while watching the fewest films possible. It doesn't take into account the quality of a film, the number of fan-favorite characters who show up in it or the footprint the movie's left on pop culture. Furthermore, while this may dismay some TV aficionados, you can skip every MCU show: Agents of S.H.I.E.L.D., Agent Carter, Daredevil, Jessica Jones, Luke Cage, Iron Fist, The Defenders, The Punisher, Inhumans and Runaways. Some of them are really good; most are at least watchable, but none of them has much bearing on the overall story.
Credit: Sarah Shatz/Netflix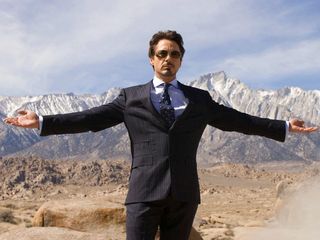 Iron Man
Iron Man kicked off the grand MCU experiment — but even if it hadn't done that, it'd still be worth watching due to its excellent cast, gripping action sequences and satisfying narrative. Robert Downey Jr. stars as Tony Stark, a wealthy industrialist who realizes firsthand the cost of selling high-tech weaponry. To make amends, he becomes the armored superhero Iron Man. Pay attention to Agent Coulson of S.H.I.E.L.D. (Clark Gregg), and stay tuned after the credits for a cameo from Sam Jackson as spymaster Nick Fury. Otherwise, the film is pretty stand-alone, but if you're going to get invested in a story, you may as well start at the beginning.
Credit: Industrial Light & Magic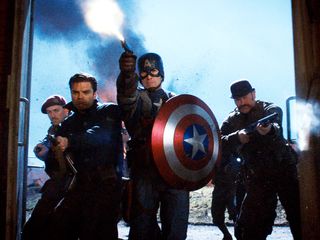 Captain America: The First Avenger
Opinions vary on whether this World War II action flick is a dramatic period piece or yet another tedious origin story. Either way, Captain America: The First Avenger introduced audiences to Captain America (Chris Evans), a scrawny civilian turned supersoldier, who faces off against the Red Skull (Hugo Weaving), a Nazi demagogue. Love it or hate it, The First Avenger sets up Hydra — a group of recurring villains from the Marvel Universe — as well as one of the superheroes who does the most to move the MCU's story forward. Plus, Tommy Lee Jones plays a supporting character, and who doesn't love Tommy Lee Jones?
Credit: Marvel Studios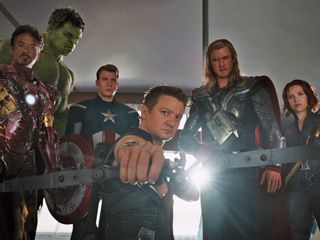 The Avengers
Marvel's first big team-up movie, The Avengers has probably done more to shape the direction of summer blockbuster films than any movie since Terminator 2. Iron Man and Captain America join forces with a motley crew of superheroes: Thor (Chris Hemsworth), the Hulk (Mark Ruffalo), Black Widow (Scarlett Johansson) and Hawkeye (Jeremy Renner). The six of them take on Thor's evil brother, Loki (Tom Hiddleston), who leads a hostile alien race to attack New York. The story isn't very complicated, but it sets the tone for future team-ups — and it introduces a major Marvel villain just after the credits start rolling.
Credit: Marvel Studios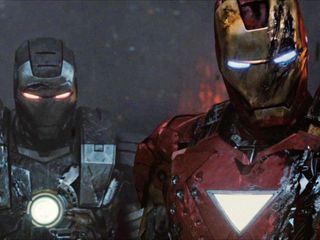 What We Skipped (Phase One)
While they're pretty decent movies, you don't need to watch The Incredible Hulk or Thor. All you need to know about the former is that he's a brilliant scientist who turns into a big green monster when angered; all you need to know about the latter is that he's a Norse god with a magic hammer and a vengeful brother. Iron Man 2 doesn't move the overall story forward that much, and it's a downright tedious film, on top of everything else. Tony's best friend, Jim Rhodes (Don Cheadle), gets a suit of armor and becomes War Machine. Now, you're caught up.
Credit: Marvel Studios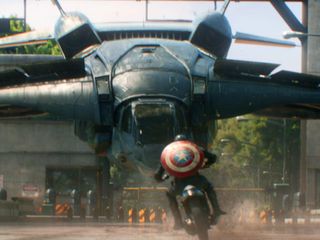 Captain America: The Winter Soldier
The first big shake-up in the MCU occurs in Captain America: The Winter Soldier. By itself, The Winter Soldier is a tight, fast-paced spy thriller with a big cast of interesting characters. As part of the larger Marvel story arc, it pulls the rug out from under the audience's feet and sets up a cataclysm that affected a whole host of related movies and TV shows. Captain America, Black Widow and Nick Fury square off against a mysterious assassin known as the Winter Soldier (Sebastian Stan) — and his identity isn't even the film's biggest revelation.
Credit: Marvel Studios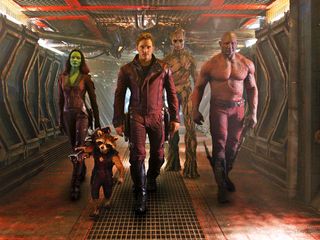 Guardians of the Galaxy
To be perfectly honest, I'm not sure whether Guardians of the Galaxy is required viewing. At present, the MCU's cosmic and Earthbound story lines have crossed over infrequently, and in relatively minor ways. However, with everything coming to a head in Avengers: Infinity War, it's probably good to know what's been happening in outer space. Supervillain Ronan the Accuser (Lee Pace) wants a reality-altering Infinity Stone. Standing in his way are the Guardians of the Galaxy: Star-Lord (Chris Pratt), Gamora (Zoe Saldana), Rocket Raccoon (Bradley Cooper), Groot (Vin Diesel) and Drax the Destroyer (Dave Bautista). Come for the cosmic warfare; stay for the laughs.
Credit: Marvel Studios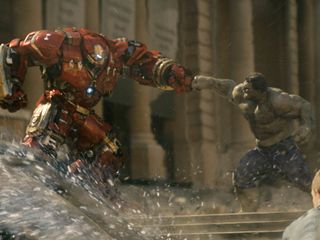 Avengers: Age of Ultron
James Spader's career has taken some interesting twists and turns since Secretary. In 2015, he played Ultron, a sentient robot bent on world domination. The twist? Iron Man and Bruce Banner, aka, the Hulk, created him as a way to guard humanity without the need for superheroes. This is why you need to iron out the software bugs in beta. The superheroes-versus-supervillain antics are serviceable, and we meet a few new Avengers along the way. However, the eventual fallout from the final battle in the fictional nation of Sokovia is arguably more important than the rest of the story.
Credit: Marvel Studios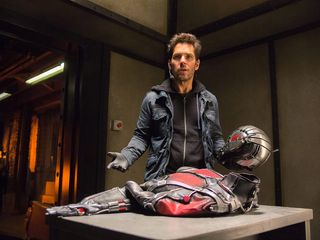 What We Skipped (Phase Two)
Iron Man 3 is an incredibly entertaining film, especially if you like Shane Black's signature style of, well, black humor. However, this movie is mostly a character piece, so you can skip it if you're mainlining the juicy story bits. Thor: The Dark World is arguably the weakest Marvel film to date; all you need to know is that the bad guys are still gathering up Infinity Stones. Ant-Man is pretty funny (as any movie starring Paul Rudd should be), but it neither set up nor paid off with anything terribly interesting from the meta-narrative.
Credit: Zade Rosenthal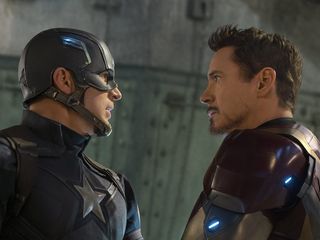 Captain America: Civil War
Probably the biggest turning point in the MCU so far, Captain America: Civil War is also a terrific action film from start to finish. After the catastrophic events in Age of Ultron, international leaders draft the Sokovia Accords. These documents require all superheroes to register themselves and be held accountable to world governments. Iron Man supports the proposal; Captain America opposes it. Each hero gathers a team of Avengers, and they settle things the old-fashioned way: with a massive superpowered showdown. The movie leaves the Avengers in a very different place from where they started, and the resolution is still forthcoming.
Credit: Marvel Studios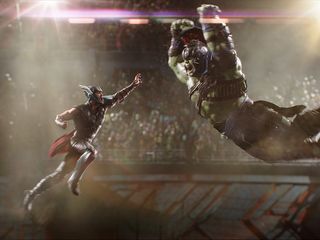 Thor: Ragnarok
Like with Guardians of the Galaxy, we won't know until Avengers: Infinity War whether Thor: Ragnarok is a must-see. Still, it seems to be the first film that makes a concerted effort to combine the MCU stories happening on Earth with those happening in the far reaches of outer space. Thor finds himself marooned on a distant planet, alongside Loki and the Hulk (long story). Together, they must fight to survive. The movie's ending seems like a direct lead-in to Infinity War, but even if it turns out to be just a red herring, the film is worth a watch for its consistently humorous dialogue and over-the-top action scenes.
Credit: Marvel Studios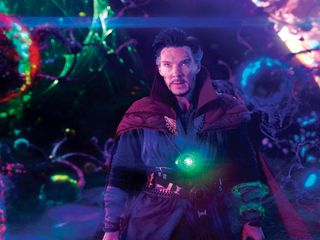 What We Skipped (Phase Three — So Far)
Phase Three is still underway, so this could be wrong. But so far, Doctor Strange, Guardians of the Galaxy Vol. 2 and Spider-Man: Homecoming all seem pretty optional. All three are solid enough films: Stephen Strange (Benedict Cumberbatch) masters the mystic arts; the Guardians square off against Ego, the Living Planet (Kurt Russell), and Spider-Man (Tom Holland) balances high-school drama with superheroic struggles. Expect to see most of these characters in Infinity War, but if you know their basic powers and backstories, you'll be fine.
Credit: Marvel Studios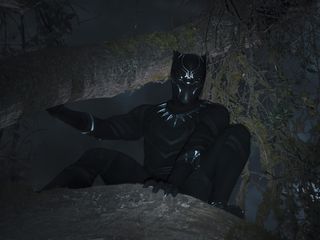 What's Next
Black Panther (Feb. 16) is the next big Marvel film, followed by Avengers: Infinity War (May 4). After that, Ant-Man and the Wasp, Captain Marvel and one more Avengers film will come out before the end of Phase Three. What will happen to the MCU after that is anyone's guess, but when all is said and done, fans will have more than 20 movies and almost 20 seasons of TV to pore over until the next big announcement. If you like the bare-bones MCU films, go back and check out some of the optional ones; most of them are honestly pretty good.
Credit: Marvel Studios