The Best PS4 Games You're Not Playing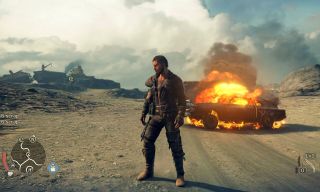 The Best PS4 Games
With so many titles out there right now, it's hard to keep up with the world of video games. Just in Sony's PlayStation Store alone, over 800 PS4 games are available for purchase. However, this is no reason to feel overwhelmed. We've compiled a list of some of the best PS4 games that have flown under your radar.
Credit: Warner Bros. Interactive Entertainment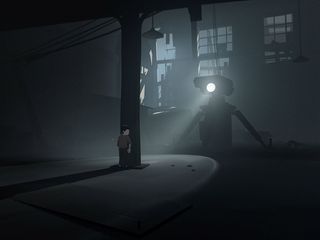 Inside
Not meant for the faint of heart, Playdead's puzzle-platformer sequel Inside continues right where Limbo left off. This challenging and sometimes disturbing adventure game follows a young boy's journey throughout a dystopian world. While traversing apocalyptic environments filled with obstacles, killers and strange creatures, you fight for your life and try to uncover how you got there. Fail to make it through any of these challenging hurdles, and shocking death scenes await.
Credit: Playdead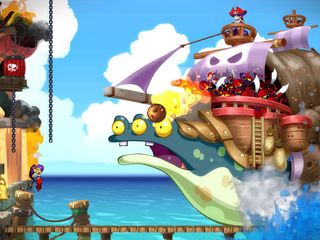 Shantae: Half-Genie Hero - Risky Beats Edition
Shantae: Half-Genie Hero is a crowdfunded game that provides adventure and fun for longtime Shantae fans. If platformers and toe-tapping music is your thing, join Shantae while she fights to protect Scuttle Town and the Genie Realm from pirate Risky Boots. Or try your hand at evil playing as Risky in the game's "Risky Mode," where you'll learn all about Risky's story and abilities. Additional chapters, game modes and costumes allow you to customize your experience if your first playthrough wasn't enough.
Credit: Xseed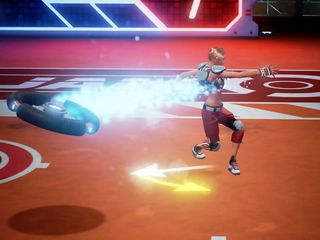 Disc Jam
Love sports? Disc Jam modernizes co-op arcade sports in this fast-paced and fluid game that can be played online or splitscreen with some friends. Disc Jam supports up to four players at a time with a chaotic air hockey-tennis hybrid sport, where glowing discs are unleashed to defend each player's end zone. Use strategy and skill while you scramble along the court and try to knock players down. A PlayStation Plus membership is needed if you want to access online multiplayer game modes.
Credit: High Horse Entertainment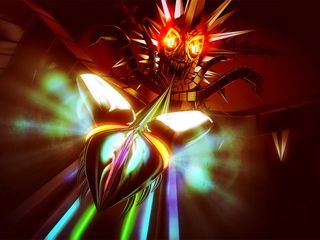 Thumper
Game developer Drool combines rhythm gaming and "violence" in Thumper, a high-speed and challenging title. With only one button and analog stick, you control a hurtling space beetle that travels through nine treacherous, obstacle-filled levels. Every rhythmic tap, hit and crash is noticed while you plunge through space accompanied by an original soundtrack by Brian Gibson. For added thrill, play Thumper with a PlayStation VR headset.
Credit: Drool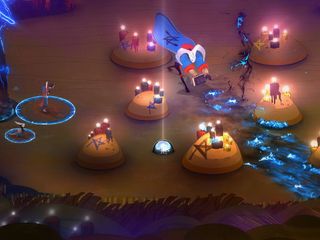 Pyre
In this party-based RPG, you lead a band of exiles while exploring a vast ancient world. Packed with action along the way, Pyre lets you guide your exiles through a series of visually stunning celestial landmarks. With a compelling storyline and distinct gameplay, Pyre is one game you'll remember long after you stop playing. Aside from a single-player campaign, Pyre has a two-player Versus Mode where you can challenge a friend in a ritual showdown.
Credit: Supergiant Games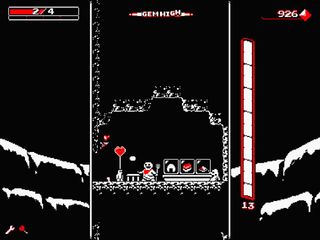 Downwell
Downwell is a simple single player game where a young person ventures down a well in search of treasure with only Gunboots in hand. Making their way further down into the depths of the dark well result in creature sightings, mysterious secrets and red gems strewn about. Using only three buttons, you explore the bottomless pit combatting rogue elements, enemies and challenging obstacles. Gravity knows no bounds while you fall Downwell.
Credit: Developer Digital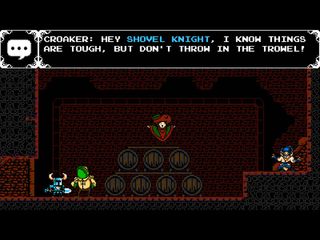 Shovel Knight
In classic action-adventure fashion, Shovel Knight combines a vintage 8-bit aesthetic, unique characters and smooth gameplay in a way that old school gamers will love. Play as the Shovel Knight whose main goal is to defeat the evil enchantress and retrieve his beloved. Wield your Shovel Blade to slash through enemies and dig holes whenever needed. You'll come across numerous obstacles while trying to rescue your love, but it's ultimately up to you whether these puzzles will keep you both apart.
Credit: Yacht Club Games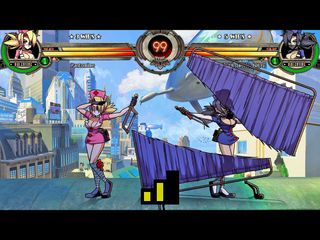 Skullgirls 2nd Encore
Skullgirls 2nd Encore is an enhanced title made specially for PS4. Following the format of the original Skullgirls, this action fighting game that takes place in the fictional Canopy Kingdom. Players face off against each other with deadly and colorful characters in attempt to control the Skull Heart, a powerful artifact that can grant wishes. With DLC content, diverse gameplay modes, trophies and online cross-play available, Skullgirls 2nd Encore is one game you'll want to play again and again.
Credit: Autumn Games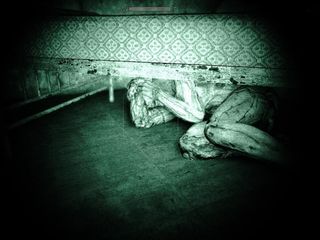 Outlast
If horror and survival games are something you're into, then Outlast is a title that should be put at the top of your list. Dive into the long-abandoned Mount Massive Asylum nestled in a remote part of the Colorado Rockies. Despite having a troubling past, a secretive organization by the name of Murkoff Corporation reopen the haunting asylum for research purposes. Going off an anonymous tip, play as independent journalist Miles Upshur to find out the horrors taking place in Mount Massive. Terrifying from beginning to end, Outlast reminds you that the scariest monsters come from humankind.
Credit: Red Barrels Studio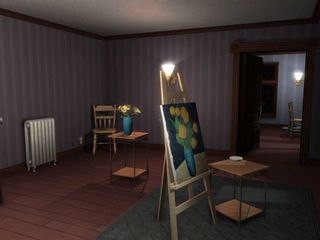 Gone Home
Fullbright's Gone Home is a riveting first-person adventure game that's filled with mystery. Play as Kaitlin Greenbriar as she returns home after a year abroad. Instead of being greeted by family on her arrival, Kaitlin's mind is filled with questions and intrigue about her family's whereabouts. Exploring an empty mansion on Arbor Hill, Kaitlin finds hidden notes that help her piece together the year she was away. Find out just what happened to the Greenbriar family and whether it's worth it to go home again.
Credit: Fullbright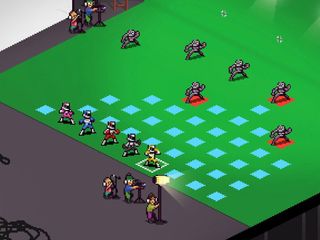 Chroma Squad
Chroma Squad is a strategy RPG that follows five stunt actors who quit their daytime jobs to start a Power Rangers-like TV show. In this turn based game, players move forward to make their dreams come true by casting actors, purchasing equipment, building a studio, and crafting weapons and props. When the camera starts rolling, delegate orders to your Chroma Squad to achieve dramatic battle scenes. Every decision you make has consequences, so tread carefully think tactically to earn one of Chroma Squad's three possible endings.
Credit: Behold Studios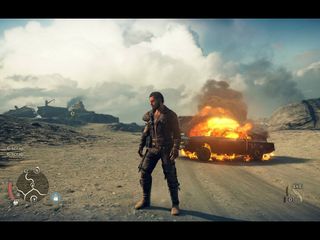 Mad Max
Enter the world of Mad Max while you play as a lone warrior (Max) in an unforgiving post-apocalyptic world. In this action-packed, open world game, cars are key to your survival as you battle it out with marauders in The Wasteland. Follow Max's journey from isolated survivalist to reluctant hero fighting to reclaim his stolen interceptor. The stakes are higher than ever before while players carry out treacherous missions and scavenge for supplies to build a combat vehicle fit for Mad Max' dangerous landscape.
Credit: Warner Bros. Interactive Entertainment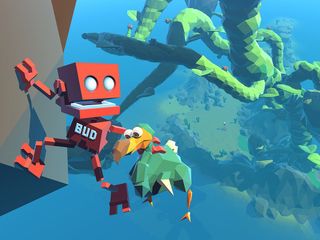 Grow Home
Grow Home is a quirky open world adventure game where you play as B.U.D. (Botanical Utility Droid). On a mission to save his home planet by harvesting seeds from alien planets, B.U.D. discovers a chain of floating islands inhabited by strange creatures and flora. It is there that B.U.D. works to grow the Star Plant, a giant beanstalk he can climb to reach the mothership. Make one wrong move and you won't be able to grow your way home anytime soon.
Credit: Ubisoft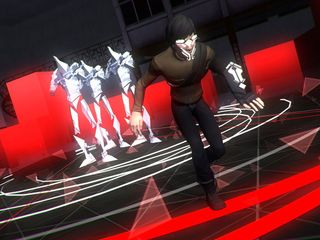 Volume
In Robin Hood-esque fashion, Volume follows anti-hero Robert Locksley as he transforms from petty thief to high-profile heist master. Using a special AI device called "Volume," Robert builds his inventory and notoriety by broadcasting his simulated heist to the public. With 100 unique stages available, stealth and combat are key to building your legacy. Take Volume's 3D platform gaming experience to the next level with a PlayStation VR headset.
Credit: Mike Bithell