Best May the 4th Deals for Star Wars Day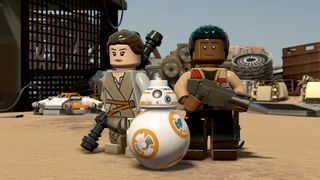 The Best Deals to Celebrate Star Wars Day
Today is Star Wars Day — a day that fans of the popular sci-fi series use to celebrate everything Star Wars related. It's also a great day to save on Star Wars gadgets and games.
The day originally dates back to May 4, 1979, according to Time. Margaret Thatcher had just become the first female prime minister of the UK and to celebrate, her party took out an ad in the London Evening News that read, "May The Fourth Be With You, Maggie. Congratulations." The ad was a reference to a scene in Star Wars — which had debuted just two years earlier — in which Luke Skywalker prepares to battle the Empire.
Since then, May 4 has been designated international Star Wars Day.
To help you celebrate, we've rounded up some of the Internet's best Star Wars deals, so go forth, save money, and may the Force be with you all.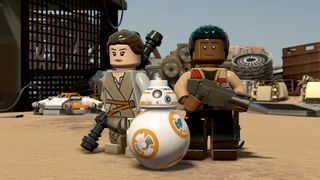 Lego Star Wars: The Force Awakens for PS4/Xbox One
Lego Star Wars: The Force Awakens combines two of our favorite pastimes, Legos and Star Wars. Based on the events of the hit 2015 film (and featuring some bonus story content), Lego Star Wars: The Force Awakens packs everything we love about Lego games including great storytelling, co-op play, and tons of action.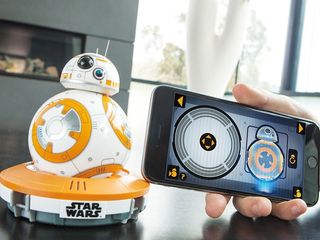 Sphero Star Wars BB-8 Droid
Who needs a drone when you can have a droid? The spherical BB-8 robot from Star Wars: The Force Awakens can be yours for just $109.99, down from its usual $120 price tag. But this is more than just an app-controlled toy. The BB-8 robot can create, send, and view holographic videos. The bot can also recognize and respond to your voice. What drone can do that? It's just one of Amazon's many Star Wars gadgets that are on sale.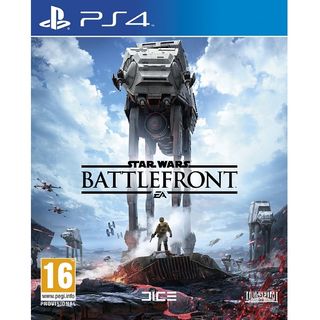 Star Wars Battlefront Ultimate Edition
Star Wars Battlefront puts you in control of some of the most iconic characters and vehicles from the Star Wars franchise. The shooter mostly relies on characters and scenes from the original film trilogy, but it includes eight multiplayer modes that allow for up to 40-player showdowns. The game has been so popular that EA will soon release Star Wars Battlefront II later this winter. The title is available for pre-order now.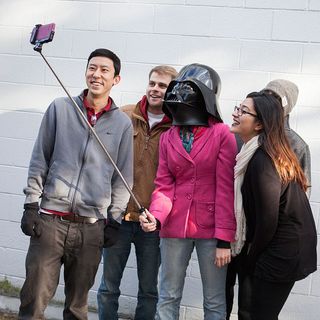 Star Wars Lightsaber Selfie Stick
It doesn't promise to improve your selfie-taking skills, but this Star Wars Lightsaber Selfie Stick can sure make them more fun. It can telescope as much as 40.5 inches when fully extended and it features the hilt of Darth Vader's lightsaber, so only in-the-know Star Wars fans will be able to appreciate your fandom. It's 80 percent off its normal price at ThinkGeek.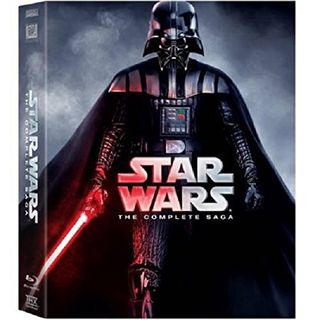 Star Wars: The Complete Saga Episodes I - VI
Don't have any plans for Star Wars Day? Relive the entire saga with this 6-disc Blu-ray collection. It includes Star Wars Episode I: The Phantom Menace through Star Wars Episode VI: Return of the Jedi.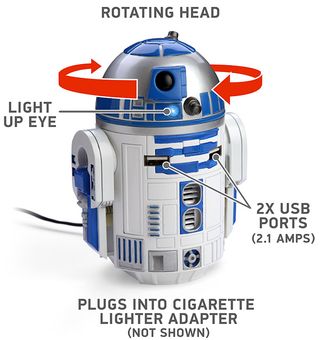 R2-D2 USB Car Charger
This R2-D2 USB Car Charger houses two USB ports that provide 2.1 amps of power, which is enough to charge two tablets simultaneously. Plug in your gadget of choice and R2-D2 will start beeping and blooping to his heart's content. A rotating head and light up eye add to the charger's uniqueness. It's currently $10 off and just one of over 150 Star Wars gadgets currently on sale at ThinkGeek.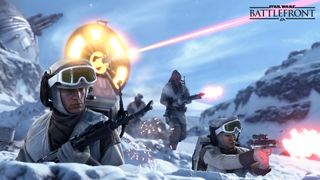 PlayStation Store May 4th Sale
Sony's PlayStation Store is having a massive sale on all Star Wars games with titles starting as cheap as $1.49. This includes games for the PS Vita, PSP, PS3, and PS4 consoles. In total, over 50 titles are on sale.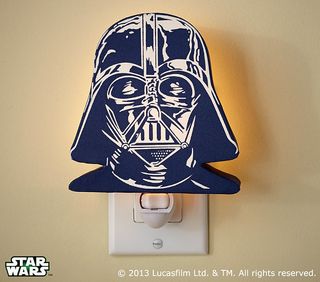 Star Wars Darth Vader Nightlight
Who better to protect you from the dark than...Darth Vader? This nightlight is crafted of printer paper around a metal frame and features the most infamous villain in Hollywood history. It stands 6.25 inches tall and 5 inches wide. Best of all, it's $4 off. It's part of Pottery Barn Kids' Star Wars sale.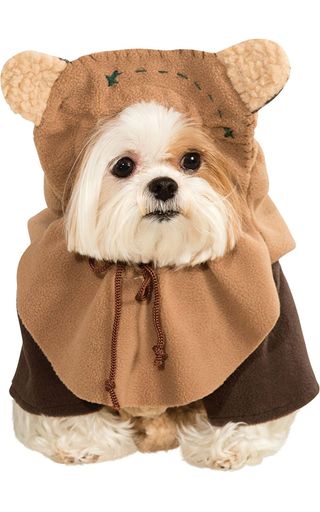 Rubies Ewok Costume for Pets
Love them or hate them, no Star Wars roundup is complete without an Ewok. This Ewoks costume will turn your pooch into a four-legged Ewok. It's available in a variety of sizes from Small through X-Large and it's currently $10 off.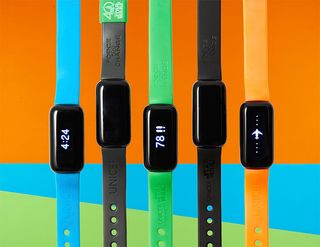 UNICEF Kid Power Band
Have your fitness tracker do more than count calories. The UNICEF Kid Power Band is part of the Star Wars Force for Change program. It's a pedometer that gives your child points for their daily activity. Sync it with the UNICEF Kid Power App and those points unlock funding from partners (such as Lucasfilm), which UNICEF uses to deliver packets of food to malnourished children around the world. The app also has in-app missions from celebrities like Alex Morgan and P!nk. It only costs $39.99 and best of all, it teaches your child to harness the Force for good.