Here's A List of PS4 Exclusives to Play in 2018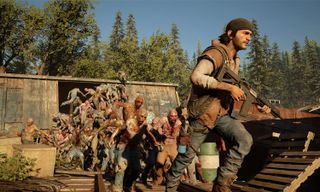 The Year's Hottest PS4 Games
Sure, it's great playing Dragon Ball FighterZ and Monster Hunter: World on your PlayStation 4, but you didn't buy the PS4 to play the same thing as Xbox owners. No, you got your system for the exclusives, the titles that can make or break a console's success. From hunting down and slaying colossal beasts to swinging through the city as Spider-Man, here are the best PS4 exclusives for 2018.
Credit: Sony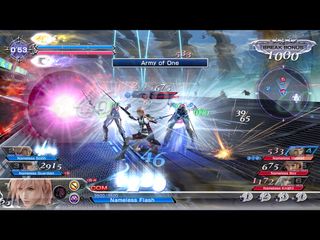 Dissidia Final Fantasy NT
Get ready to enjoy the magical battles of your dreams with Dissidia Final Fantasy NT, an updated remake of the 2015 Japanese arcade game. This game smoothly incorporates action RPG elements and strong fighting-game mechanics to make for an awe-inspiring experience. The battle system has gone through a bit of a redesign, with a stronger focus on three-on-three combat. As expected, the upgrade in graphics is wonderful and most welcome. Plus, the controls are fairly easy to pick up, allowing you to unleash devastating combos on your enemies. You don't have to be a fan of the Final Fantasy franchise to get hundreds of hours of enjoyment out of this game.
Credit: Square Enix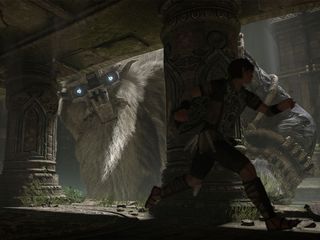 Shadow of the Colossus
This highly anticipated remake of the 2005 PS2 classic combines gorgeous graphics with a nostalgic and minimalist gameplay. Shadow of the Colossus' story revolves around a knight named Wander who has to battle and kill colossi in order to bring his love, Mono, back to life. A majority of the game is spent exploring the barren world on horseback in order to reach each colossus. The game does a wonderful job setting a quiet and lonely atmosphere, and the singular focus on boss battles is a welcome change of pace from modern action games.
Credit: Sony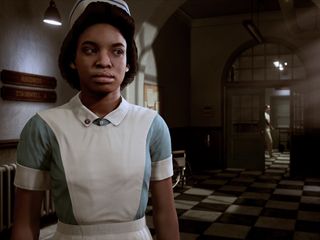 The Inpatient
Asylums have never felt scarier than in this immersive psychological-horror VR game that functions as a prequel to the hit game Until Dawn. The game functions as an interactive story in which your choices affect the overall narrative. You are cast as the titular inpatient, suffering from amnesia and trying to figure out how you ended up at this mental hospital. Innovatively, the game allows you to use your voice to say lines out loud in order to select options. Although the gameplay is relatively short, The Inpatient encourages multiple playthroughs so you can learn more about the asylum.
Credit: Sony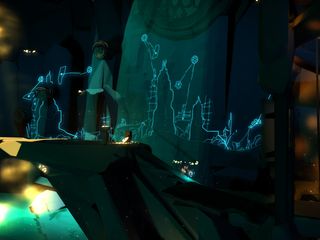 Golem
Making dynamic use of the Playstation VR's capabilities, Golem is a gorgeous game that focuses on an injured child's epic journey to explore the secrets of her world with her older sister and father. Combat involves using your arms to swing and block melee attacks, which further enhances the immersive experience. In addition, you can move your character around by leaning your body in a direction; this action allows for a smoother feeling of travel versus the use of a controller. And if all of these aspects don't hook you, the beautiful soundtrack helps to transport you and give you a grand sense of scale.
Release date: March 14, 2018
Credit: Longbow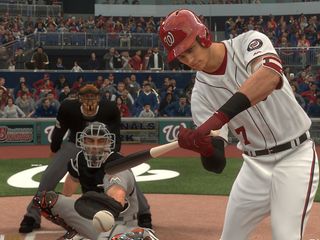 MLB The Show 18
Baseball fans can rejoice with the arrival of MLB The Show 18. As is typical of the series, this game boasts an updated roster and tweaked controls to benefit the gameplay. The graphics have also received an improvement, and many of the commentators from the previous edition have come back. So, whether you are a casual baseball fan or are heavily invested in baseball stats, you should add this game to your library and play ball.
Release date: March 27, 2018
Credit: Sony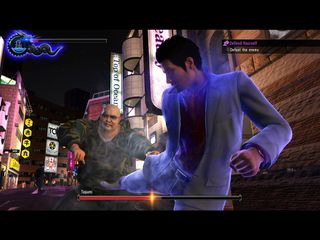 Yakuza 6
The latest entry in this long-running open world beat-'em-up series, Yakuza 6 combines stylish combat and compelling characterization in a wonderful and entertaining package. You'll play as classic protagonist Kazuma Kiryu on a final mission to find out what happened during the character's three-year jail stint. Besides roughing up bad guys, Yakuza 6 allows you to recruit gang members for a gang wars minigame, play Puyo Puyo at an arcade and even set up a cat café. The gameplay does not offer any radical departures from the series, but the graphics are stunning. With so many different ways to play, you will find yourself spending hours upon hours with Kiryu.
Release date: April 17, 2018
Credit: Sega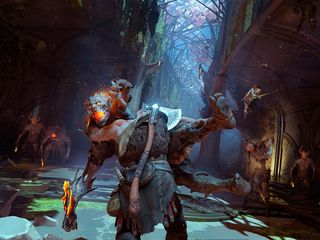 God of War
Everyone's favorite god-killer is back in the latest installment of God of War, but this time he is cast in a more fatherly role. Since the Greek pantheon's demise, Kratos journeyed north and is mentoring his son, Atreus, in the ways of survival. In addition to the classic hack-and-slash elements, God of War now incorporates RPG elements, as well as an assistance mechanic via Atreus. Needless to say, the graphics are gorgeous and the gameplay looks very smooth. Get ready to take on the Norse gods in this epic adventure.
Release date: April 20 2018
Credit: Sony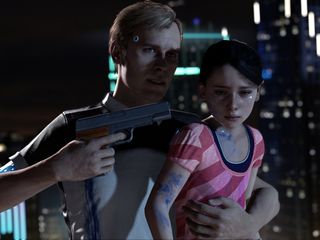 Detroit: Become Human
Developed by Quantic Dream and directed by David Cage, Detroit: Become Human is a fun neo-noir game that works as an interactive story. Reminiscent of Cage's earlier games Heavy Rain and Beyond: Two Souls, this game allows you to control three different androids as they navigate a society where humans use robots for labor and discourage AI sentience. Throughout the game, your choices determine whether these characters live or die. The game boasts stellar graphics, and the script delves into intriguing ideas about freedom, discrimination and what it means to be human.
Release date: TBD 2018
Credit: Sony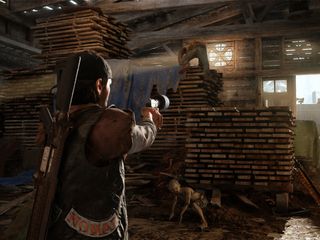 Days Gone
For fans of pulse-pounding survival horror, Days Gone is an excellent game to pick up. In this postapocalyptic society, you play as Deacon St. John, a former bounty hunter working to survive against a horde of zombies. The game boasts an open-world environment that encourages exploration, either on foot or by motorbike. This aspect, coupled with weather and day-night-cycle mechanics, makes for a challenging yet fun experience. You are encouraged to use various tactics in tandem with discovered or handcrafted weapons to take down your enemies.
Release date: TBD 2018
Credit: Sony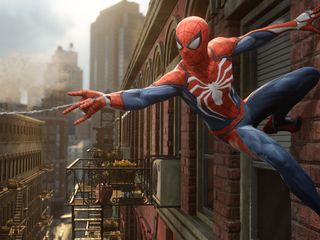 Spider-Man
Web-swing amid the buildings of New York City as everyone's favorite friendly neighborhood wall-crawler in this fun open-world adventure game. Your role as Spider-Man is to thwart a gang war between the classic crime boss Kingpin and relatively new villain on the block, Mr. Negative. Gameplay involves a combination of exploration, quick-time events, third-person brawling and stealth mechanics. Created by Insomniac Games (best known for the Ratchet & Clank series), the game blends great graphics with exciting combat to help you accurately fill the role of this classic Marvel superhero.
Release date: TBD 2018
Credit: Sony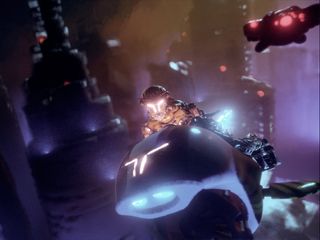 Dreams
Imagine a sandbox game that allows you to create a world, adding elements to it to your heart's content, and then watch it grow. Expanding further on the developer Media Molecule's LittleBigPlanet series, Dreams allows you to craft your levels from the ground up and grants you a large amount of freedom in what you can build. The game has a single-player mode that is interesting and fanciful in design, as well as a co-op mode that lets you and your friends build complete worlds and share them with others. The control scheme is simple, and the level of detail you can put in your worlds is astounding. Dreams is perfect for a skilled artist or any player with a creative and ambitious mind.
Release date: TBD 2018
Credit: Sony