15 Best Gifts for Your Nerdy Valentine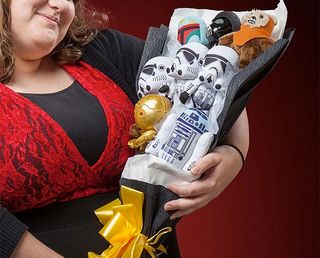 Love Your Nerd
There's no getting around the typical barrage of hearts, flowers and chocolates adorning every storefront this time of year, screaming, "Buy me!" But those options are boring. Instead, get them a techy gift that they'll love. From a great iPhone lens for the shutterbug on your list and a high-tech cooker for your foodie to a Star Trek Bluetooth badge for your proud nerd, these options are both fun and thoughtful.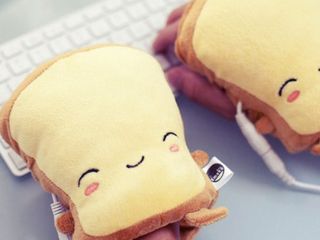 Toasty Wireless Hand Warmers
These tiny toasts are the perfect practical gift for those cold-blooded, clammy hands of the people you know and love. With wireless heat built in, these items are great for anyone complaining of frozen fingers at work. Plus, the toasts have cute faces.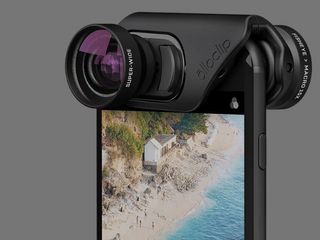 Olloclip iPhone Lenses
If you're shopping for a photography buff or Instagram star, iPhone camera lenses are a great gift. They can help your shutterbugs up their photo games for their next vacations or enhance basic pictures from a night out for a low price.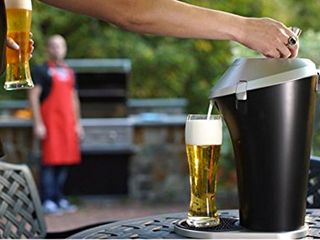 Fizzics Beer Dispenser
For the beer lover or aspiring home-brewer looking for his or her next gadget, the Fizzics Draft Beer System replicates the draft beer taste at home using any store-bought beer.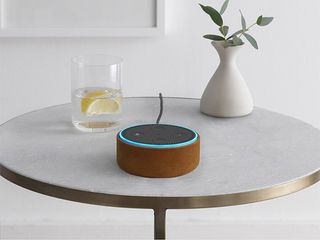 Amazon Echo Dot
Powered by Alexa, the Dot is a great way to give the smart home features that Alexa offers for a fraction of the price. For a personal twist, you can link the Dot with your significant other's music, preferred news sites or other smart home devices prior to giving.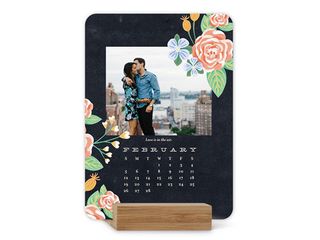 Photo Calendar
Creating a personalized photo calendar is an easy, inexpensive way to preserve important moments. Unlike giving framed photos, this leaves your loved one with something that will hang on a wall year-round and serve a daily purpose. Shutterfly, which won our roundup of photo-calendar services, offers the most layout options for a cheap price, while also providing simple shipping options for creating multiple copies.
MORE: Best Photo Calendars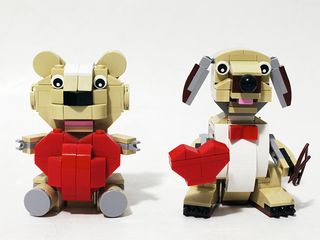 Lego Cupid
These sweet Lego kits are the way to go if you're shopping for Valentine's goodies for kids (or for a true kid at heart). The kits will occupy tiny hands and minds or look just as cute sitting on a desk in a cubicle.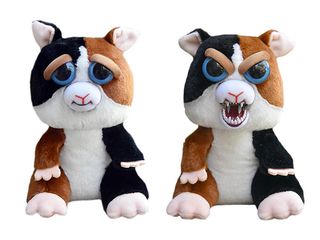 Feisty Plush Toy
OK, we said no teddy bears. But who wouldn't love an animatronic Valentine's Day pet with razor-sharp teeth as a token of your undying love?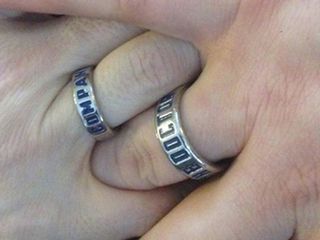 Doctor Who Companion Rings
There are countless fandom gifts out there, some far more elaborate than others. But if you aren't into building a full-size Tardis replica to proclaim your love to the Whovian in your life, you can keep it subtle and simple with these matching Doctor and Companion rings.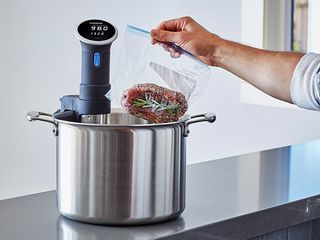 Anova Precision Cooker
Heat up your love life while your dinner cooks at a low simmer with this sous vide machine, which will keep anything you prepare as tender as your heart. And it will buzz your smartphone when dinner's ready.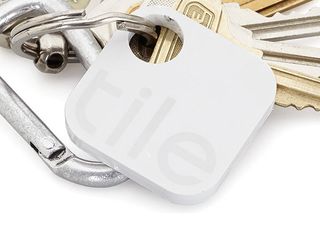 Key Finder
Of all the practical wireless-tech products available today, it's fair to say the wireless key finder has relieved the most users of last-minute panic attacks. Save your forgetful loved ones from a future freak-out with our handy list of the best key finders available.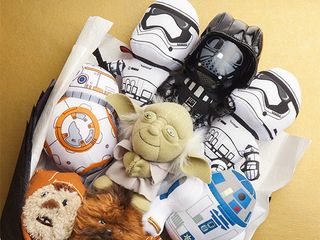 Star Wars Bouquet
If traditional bouquets aren't your thing, but Stormtroopers and Wookiees are, a plushie Star Wars bouquet should do the trick for kids and adults this V-Day.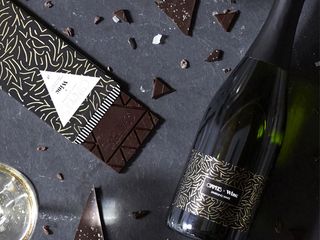 Wine of the Month
Wine snobs and wine noobs alike can try their hands at being a sommelier with a monthly subscription. Winc is just one of many wine-of-the-month clubs that will ship a selection of wines from around the world to your doorstep.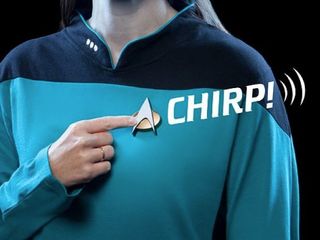 Star Trek Bluetooth ComBadge
Only true Trekkies will freak over this real, working Bluetooth ComBadge that lets you answer phone calls by, you guessed it, saying, "Go."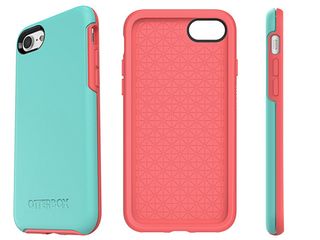 OtterBox Case
For those anti-Valentine's, practical gift-lovers, an OtterBox protective phone case is a great way to go. Think about it: You're giving something that your significant other will clutch dearly in her or his hands every day! How sweet.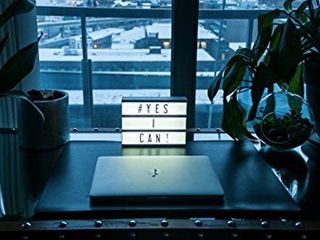 Customizable Letters Light Box
Light up your or your loved one's space with a simple, customizable light-box message that can be switched up year-round.