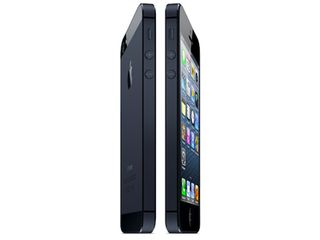 Apple's next iteration of the iPhone is still several months away, but when has that stopped the rumor mill? As with previous years, talk of the new iPhone circulates for months prior to the phone's announcement. In fact, it usually starts the day after the previous model is announced. People start talking about the features not included in the current new iPhone and speculate that Apple will include those missing functions next year. Today brings talk of a more cosmetic 'feature' for the iPhone.
According to Apple Insider, a Japanese Apple blog has reported that the new iPhone will be available in three colors. This means Apple is adding one more iPhone to the existing black and white models. Though it's not clear what this color is, it wouldn't exactly be a surprise, considering the rainbow variety of iPods on sale in Apple stores. What is unusual is that Apple is reportedly adding just the one color, as opposed to a whole line of colored iPhones. It's hard to imagine Apple settling on one bright color (such as purple, orange or blue) for this third color; however, the company could go with a 'non-color' that's popular with other phone manufacturers, such as silver or slate. Then again, Samsung has that lovely Pebble Blue Galaxy S3, so perhaps Apple is going to commit to one specific color.
Apple hasn't announced an event for the iPhone 5S yet (it's far too early for that), but rumor has it that we're looking at a summer launch as opposed to the fall announcements we've seen the last couple of years. Stay tuned!