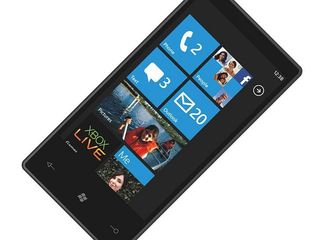 Unnamed sources have informed consultant group Nomura that Microsoft may be working with a contract manufacturer to develop its own Windows 8 smartphone. Currently it's unknown if the device will simply be a reference platform, or an actual Microsoft-branded smartphone it plans to bring to market.
"We would not be surprised if Microsoft were to decide to bring their own handset to market next year given that Microsoft has decided to bring to market their own Windows 8 'Surface' tablet/PC products," Nomura analyst Rick Sherlund said.
There's speculation that Microsoft's biggest Windows Phone partner, Nokia, is on the cusp of collapse. If that is the case, then Microsoft will need a Plan B. The company may also merely want to make more money by directly selling phones like Apple, as it won't make much revenue through Windows Phone licenses.
The move may also be based on Microsoft's current track record with Windows Phone. Despite Nokia's success with the Lumia line, Microsoft may simply not have enough faith in its partners to successfully launch the Windows Phone 8 platform. Given the operating system's overhaul, this is a "make it or break it" scenario for Microsoft. As it stands now, not a single Windows Phone 7 device will be compatible with the new OS. Coincidence? No.
That said, Microsoft may follow the same pattern used with its Surface tablet and reveal a branded Windows Phone 8 device at the last minute, keeping partners in the dark. The Surface move earlier this week ruffled the feathers of some of its partners including Acer which said the Surface tablet was nothing more than a ploy to boost the adoption of Windows 8. Sure thing, pal.
But note that both Google and Apple sell their own branded smartphones and tablets, so it seems eventual that Microsoft will follow suit. It's undoubtedly nothing personal to partners: all three have a certain product they want to sell, and if it means doing it themselves, then so be it.