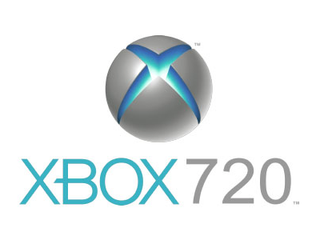 Microsoft has been pretty vocal about the fact that it thinks the current Xbox console, the Xbox 360, still has a lot of life left in it. However, that hasn't stopped people from talking about the next Xbox, rumored to be called the Xbox 720 and codenamed Durango.
Though Microsoft has said it won't be talking about the new Xbox at E3, or any time soon, the rumor mill continues to plug away, churning out gossip about Durango. We've already heard that Microsoft is ditching the optical drive and instead replacing it with another breed of solid-state storage, such as SD cards, and today brings yet more rumors about the newest Xbox. According to an AMA ('Ask Me Anything') post over on Reddit, Microsoft has not one, but two Xboxes planned.
"IAMA someone who 'leaks' information about Microsoft's future plans. AMAA," user MSNerd writes on Reddit, explaining, "I'm exiting 'the game' in a little over a month. It may be now or never if you have a burning desire to get an answer to something that you really care about or something bothers you. As regards Microsoft and their place in the industry primarily, of course."
Naturally, it wasn't long before someone asked for 'any solid details' on the next Xbox.
"My understanding is that we'll see a Xbox device in late-2013 which does Arcade-style games & all the current & future media apps with Kinect (with near-mode)," MSNerd responded. "It will be an ARM-based platform price-competitive with the Apple TV (if you own a Kinect already)."
MSNerd, who also runs a Microsoft blog on Tumblr, goes on to say that the 'true successor to the 360' will be released at some point after the device due in late-2013, though he seemed less sure of details about that console:
"Details about it are very hazy, except that, like the 360, it will do games for core-audiences and the same media apps as the other device, also with Kinect," he said, throwing in the prediction that Kinect will likely receive a camera update for the video camera first and later, around 2015-ish, a generational update "to add a better depth camera, processor and inter-connect."
Of course, we have no way of knowing is MSNerd actually knows anything about Microsoft plans for the next Xbox. He's been running the MSNerd Tumblr blog since 2009, but is not affiliated with Microsoft, any of it partners, or contractors in any way, so take these rumors with a grain of salt. In case you were wondering, MSNerd made no mention of Durango, or the other rumors we've heard about the new Xbox, such as the lack of optical drive.