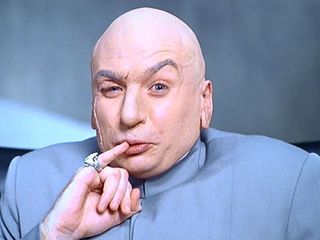 On Monday Google said that it has released data showing government requests to remove blog posts and videos, and requests to hand over user information made from July to December 2011. The info, according to Google, is alarming.

Unlike the traffic and copyright sections of its Transparency Report which are refreshed in near-real time, the government's section is only updated in six-month increments because "it's a people-driven manual process." However this latest release raises some concerns by Google.

"This is the fifth data set that we've released," the company said. "And just like every other time before, we've been asked to take down political speech. It's alarming not only because free expression is at risk, but because some of these requests come from countries you might not suspect -- Western democracies not typically associated with censorship."

Google started releasing government-related data in 2010, adding annotations with some of the more interesting stories behind the numbers. Since the beginning, Google has noticed that government agencies from different countries would sometimes ask Google to remove political content that users had posted on its services. There was hope that the request trend was merely a temporary deviation from the norm, but five data sets later, Google realizes it's not.

"In the second half of last year, Spanish regulators asked us to remove 270 search results that linked to blogs and articles in newspapers referencing individuals and public figures, including mayors and public prosecutors," Google said. "In Poland, we received a request from a public institution to remove links to a site that criticized it. We didn't comply with either of these requests."

According to Google's chart, the company has received 128 court orders from Brazil in the six month period between July and December 2011. The government requested that 397 items be removed, but Google only complied with 69-percent. Other informal requests from executives, police and so on totaled 66 in the same time period, asking for 157 items to be taken down -- Google only complied with 26-percent.

Second on Google's government request list is the United States. Google received 117 court orders requesting that 3,851 items be removed. Additional informal requests from police and other parties totaled a mere 70, asking for the removal of 2,341 items. Google complied with 40-percent and 44-percent of the requested items respectively.

Rounding out Google's top 10 government request list is Germany, Argentine, Turkey, Italy, Spain, France, the United Kingdom and Switzerland.

"Governments ask companies to remove content for many different reasons," Google said. "For example, some content removals are requested due to allegations of defamation, while others are due to allegations that the content violates local laws prohibiting hate speech or pornography. Laws surrounding these issues vary by country, and the requests reflect the legal context of a given jurisdiction."

For the six months of data Google released on Monday, the search engine giant complied with an average of 65-percent of court orders, as opposed to 47-percent of more informal requests, the company said.