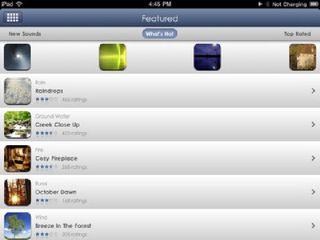 Ever been curious about what it takes to make it to the Top 25 downloads page for the App Store? Analyst group Distimo may have the answer.
Distimo's found the approximate cut offs to making it in the Top 25 by analyzing the top downloads in the App Store for April 2012, so do take the data with a grain of salt, as it doesn't account for monthly fluctuations.
In order to break the Top 25, a free app has to be downloaded at least at least 25,300 times a day. In order to make the overall iTunes top charts, the free app has to hit at least 38,400 downloads. The barrier of entry to make the Top 25 for paid apps is about ten times smaller—2,280 downloads to make the Top 25 and 3,530 downloads a day to break the iTunes overall charts.
It's impressive to think about how much developers of paid apps of the Top 25 can make back from their app, based off of these numbers.