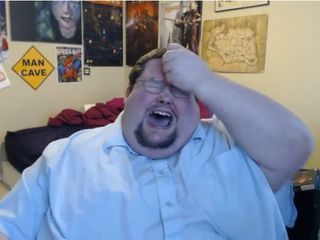 Seriously Google, what were you thinking? The company likely has its reasons for shutting down Google Reader this summer defined by numbers and charts, but the sheer number in protestors that have lashed out since the news went live Wednesday night are likely just a vast. They've even taken to numerous petitions, asking Google to keep the popular RSS client up and running for the foreseeable future.
On Change.org alone, 74,802 supporters have signed a petition launched by Dan Lewis of New York. "Our confidence in Google's other products -- Gmail, YouTube, and yes, even Plus -- requires that we trust you in respecting how and why we use your other products," it reads. "This isn't just about our data in Reader. This is about us using your product because we love it, because it makes our lives better, and because we trust you not to nuke it."
That's just one of seven petitions launched on Change.org, totaling around 87,000 supporters between them all. Charlotte Hill, Change.org's communications manager, said that getting 63,000 signatures on a petition in less than a day is extremely rare. "There are 20,000 petitions started every month on Change.org, and only a handful, if that, achieve that rate of growth," Hill added.
Outside Change.org, one disgruntled Google Reader user actually grabbed the keepgooglereader.com domain name and launched a petition. "Google Reader powers so many great apps like Flipboard and Reeder. Let's fight to keep Google Reader alive," it reads. "If Google won't keep Google Reader alive, then let's get them to open source the code and we will run it ourselves!"
One Google Reader user even filed a petition through the White House's WeThePeople platform, but that was deleted due to violating its Terms of Participation. Thanks anyway, Uncle Sam.
According to PC Advisor, Google is likely turning a deaf ear to all the complaints and petitions. A Google spokeswoman said in an email that the company has given an overview of its reasoning and plans on the Google blog posts. Google will also be communicating directly with users as it makes these changes.
"We don't have anything more to share than what was in the posts," the rep stated.
Meanwhile, the shuttering of Google Reader is forcing FeedDemon to close its doors after 10 faithful years of service. Founder Nick Bradbury said that FeedDemon relies on Google Reader for synchronization, and there's no decent alternatives. Even if there were, he has no time to integrate with it, as the project would pull time away from his family.
"That was the nail in the coffin for me. I hate to say goodbye to FeedDemon after a decade of working on it, but it's time to say goodbye," he said. "When Google Reader shuts down on July 1, FeedDemon will also disappear."
But as Google Reader is put down like a wounded animal in July, another service will likely take its place. Enter Digg's own RSS reader project which will launch in the second half of 2013. It will make the Internet "a more approachable and digestible place", the company said in a blog. Digg had plans to build an RSS reader anyway, but Google's announcement accelerated the efforts.
"Since 2010, when we started working on News.me at betaworks, we've been obsessed with building tools that surface the most interesting things on the Internet, in real-time. That's what has guided our approach to rebuilding Digg, and it's with that experience behind us (including a whole load of mistakes), that we will build the new reader."
We're diggin' that.