I'm not planning an upgrade to the iPhone 15 this year, and it's no reflection on the obvious strengths and minimal weaknesses of Apple's latest phones. It's really more a reflection of the fact that my iPhone 12 continues to serve me well, especially after the iOS 17 update, and I have a natural inclination to hold on to phones right up until the point where they crumble into dust in my hand.
But I'm glad that the timing if working the way it is and that the moment when I might finally be ready to swap in a new iPhone coincides with the arrival of the iPhone 16. Because there's a new rumor about next year's iPhone release that's making the rounds, and if it's true, it means that Apple will fix one of the things that annoys me the most with the current iPhone lineup.
Apple will reportedly stop using hand-me-down chipsets on its entry-level flagships.
A brief history of Apple silicon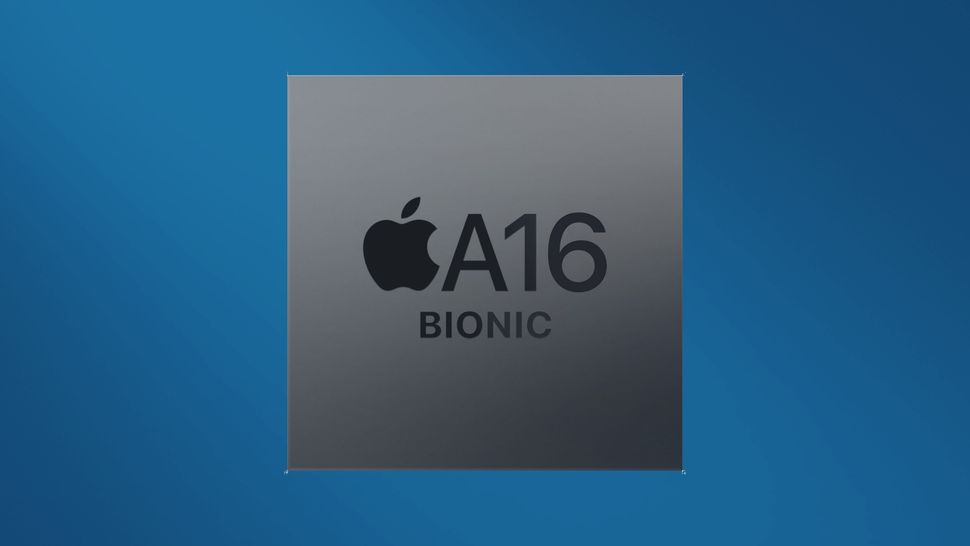 Through 2021's iPhone 13 release, Apple used the same silicon on every phone released at a given time. In other words, every iPhone 13 model featured the same A15 Bionic chip, whether we're talking about the mighty iPhone 13 Pro Max or the slender iPhone 13 mini.
That changed with the iPhone 14's release last year. Both the iPhone 14 Pro and iPhone 14 Pro Max received a new A16 Bionic chip, but the two less expensive iPhone 14 models debuted with the same A15 Bionic chip found in the iPhone 13. Well, not exactly the same — the iPhone 14's version had an extra graphics core, but you get the idea.
The move to split up chipsets between different models came at a time when Apple was trying to establish more of a dividing line between the standard iPhone and the Pro versions. So naturally that move continued with the iPhone 15 this fall — the regular phones got the A16 Bionic while the iPhone 15 Pro models debuted with the A17 Pro.
That particular split was keenly felt as the A17 Pro is a 3nm chipset while the A16 uses a 4nm process. As chips shrink in size, the transistors become more densely packed. That usually translates to a boost in power, which we saw when we ran the A17- and A16-powered iPhones through a set of benchmarks.
Swipe to scroll horizontally
| | | |
| --- | --- | --- |
| Row 0 - Cell 0 | iPhone 15 | iPhone 15 Pro Max |
| Chipset | A16 Bionic | A17 Pro |
| Geekbench (single core/multicore) | 2518 / 6179 | 2783 / 6945 |
| 3DMark Wild Life (fps) | 72.1 | 92 |
So if Apple was looking to separate its Pro models from the rest of the iPhone family, well, mission accomplished — on chipsets alone, there's a lot of daylight between the iPhone 15 and its Pro siblings.
Apple's iPhone 16 chipset plans
And that brings us to this rumor about the iPhone 16, which arrives courtesy of analyst Jeff Pu of Haitong Securities. Pu contends that Apple's days of using different families of silicon will come to an end with the iPhone 16. He anticipates all of next year's models will use A18 system-on-chip.
That's not to say they'll be using the same chip necessarily. Pu still thinks that the iPhone 16 Pro and iPhone 16 Pro Max (or the iPhone 16 Ultra if that rumored model is truly in the works) will feature something along the lines of an A18 Pro chipset. The iPhone 16, on the other hands, would run a scaled back version of the A18.
You could make the case that this is exactly what Apple's doing right now, only with names and numbers of chipsets. The iPhone 16 models would still be powered by different silicon just like the iPhone 15 models are now.
And I wouldn't say that you're wrong, but the difference in the iPhone 16's case is that the non Pro version of the chipset is still a new chipset. It's not a holdover from a previous handset that leaves the newer iPhone feeling like a rerun.
In that sense, Apple's approach would deliver the best of both worlds. The iPhone 16 and iPhone 16 Pro would remain very distinct models, with shoppers incentivized to pay up for the more capable Pro phone. At the same time, anyone who bought the regular iPhone 16 wouldn't feel like they're being saddled with an older chipset; instead, it's a new model with new features, even if some of those features are scaled back in exchange for a lower price tag.
iPhone 16 outlook
Pu has a pretty good track record for iPhone forecasts, particularly when it comes to the components Apple uses in is phones, so there's a good chance this A18 claim is pretty accurate even if it does seem ridiculously early to be thinking about the iPhone 16. After all, we're barely a month out from the iPhone 15 launch, which means we've got a lot of distance to cover before we come back around to the next Apple iPhone event.
Still, if Apple's going to start producing new chipsets for all its phones instead of saddling its entry-level flagship with last year's leftovers, there's plenty of reasons to be excited right now.
More from Tom's Guide