You know you're in for a good sci-fi or supernatural series when a serial killer pattern emerges spanning over 100 years. It's even juicer when the bodies are identical. Netflix's 2023 show Bodies captivated fans within the first minute of the trailer, and the genre-bending mystery didn't disappoint.
Both mystery and horror shows alike love to mix in sci-fi and supernatural elements. In many cases, you're not even sure which direction a project is leaning into until the very end. Because what's a mystery without, well, a mystery? Paul Tomalin created the series that stars actors like Amaka Okafor (Shahara Hasan), Kyle Soller (Alfred Hillinghead), and Stephen Graham (Mannix).
Bodies is the latest in a long line of procedural-adjacent shows that blend genres. So, here are some of the best shows to watch after Bodies.
Supernatural
When it comes to supernatural procedural shows, Supernatural is one of the best — just look at the name. The Jensen Ackles (Dean Winchester) and Jared Padalecki (Sam Winchester)-led series debuted in 2005. In the first few seasons, Supernatural features a primarily episodic formula. The early seasons center on urban legends and terrifying ghosts with season-long plotlines and Big Bads hanging over the per-episode storylines.
However, after season 3, the series employs a more traditional season-long TV formula that focuses more on the battle between Heaven and Hell and the apocalypse than minor monsters. It also becomes a bit more gory than scary. With 15 seasons of lore, Supernatural had to reinvent itself more than a few times.
At its core, the Eric Kripke-created show will always be about the brothers and Dean's '67 Chevy Impala. But plenty of guest stars are integral parts of the show. Misha Collins' Castiel is undoubtedly the most impactful, followed by Jeffrey Dean Morgan's John Winchester, Samantha Smith's Mary Winchester, and Jim Beaver's Bobby Singer. Of course, the number of times the bulk of the characters die and come back to life became an inside joke within the fandom.
Watch on Netflix
Fringe
To put it simply, Fringe is basically the love child between Supernatural and The X-Files — with a little The Twilight Zone thrown in for good measure. It took three creators to bring the 2008 show to life: J.J. Abrams, Alex Kurtzman, and Roberto Orci. Fringe just reached 100 episodes before the end of its five-season run.
The show gets its title from the in-universe name of the F.B.I. branch called the Fringe Division, which investigates cases that fall into sci-fi and supernatural-adjacent categories. Anna Torv stars as Agent Olivia Dunham, while John Noble plays Dr. Walter Bishop: the "mad scientist" archetype character. Walter leaves an institution after 17 years to live with his estranged son Peter (Joshua Jackson). And yes, all three have a super messed-up, intertwined backstory.
Watch on Prime Video
Stranger Things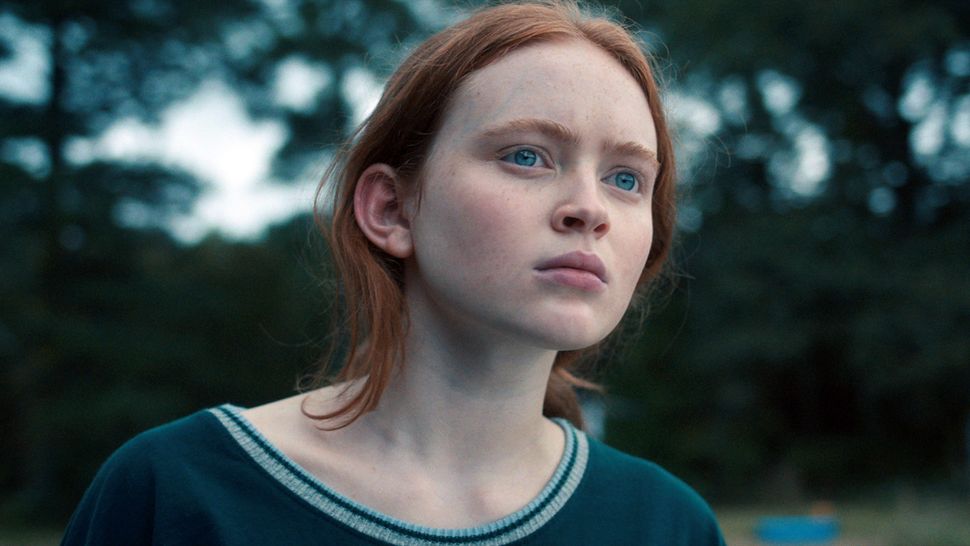 No one quite expected the overnight success of Stranger Things back when it debuted on Netflix in 2016. Like Bodies, the show is a mashup of genres that focuses on the mysteries of one location. In this case, it's a town called Hawkins, Indiana — where a young boy goes missing into a mirrored reality called the Upside Down.
As the seasons go on, fans learn more about the town, its government-run experimentations, and the backstory of the show's villain, Vecna. As is the case with Usher and Bodies, we see snapshots of multiple decades that offer an expansive timeline for the series.
On top of featuring actors like Winona Ryder (Joyce Byers) and David Harbour (Jim Hopper), Matt and Ross Duffer's Netflix hit made household names out of its young cast. Those actors include Finn Wolfhard (Mike Wheeler), Gaten Matarazzo (Dustin Henderson), Caleb McLaughlin (Lucas Sinclair), Millie Bobby Brown (Eleven), and Noah Schnapp (Will Byers).
Watch on Netflix
Lucifer
Most people didn't have a bisexual Satan police consultant on their 2016 network TV bingo cards, but we're not mad about it. Imagine the burnout from your 9-5 and then amplify that with literal scorch marks from Hell. The Fox-turned-Netflix show Lucifer centers on Tom Ellis' charming and, dare we say it, devilish Lucifer Morningstar as he changes career paths from the king of hell to a police consultant in Los Angeles.
While Luci cites a desire to understand humanity as the reason for his mid-millennium crisis, he also takes the opportunity to rebel against his dad and find love (with some debauchery thrown in now and again). Of course, the show puts a heaven-and-hell spin on a procedural format.
Ellis is joined by actors like Lauren German (Chloe Decker), D.B. Woodside (Amenadiel), Tom Welling (Marcus Pierce), and Rachael Harris (Linda Martin).
Watch on Netflix
The Fall of the House of Usher
Not only did Edgar Allan Poe basically invent mysteries, but he was the master of mixing genres — especially when it comes to the supernatural and macabre. Netflix's 2023 show, The Fall of the House of Usher, certainly honors Poe in that way.
The show honors Poe's vast catalog of work in a way that even the most hardcore Poe fans may miss during a first viewing. Yet the series is also wrapped up in a bloody bow of mysteries that keeps fans guessing until the very end. Each episode highlights a specific story or poem written by Poe, with two overarching central storylines that were inspired by The Fall of the House of Usher and The Masque of the Red Death.
Creator Mike Flanagan spared no expense when it comes to the cast. The show includes names like Mark Hamill (Arthur Pym), Bruce Greenwood (Roderick Usher), Mary McDonnell (Madeline Usher), and Henry Thomas (Frederick Usher).
Watch on Netflix
More from Tom's Guide