Google Pixel 5 event recap: All the big announcements you missed
Pixel 5, Chromecast with Google TV, Nest Audio and more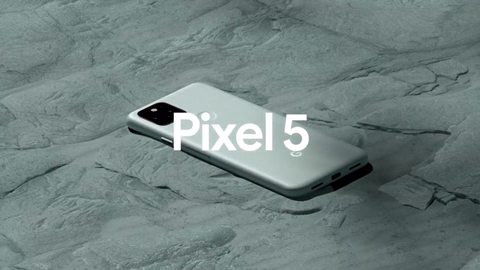 (Image: © Google)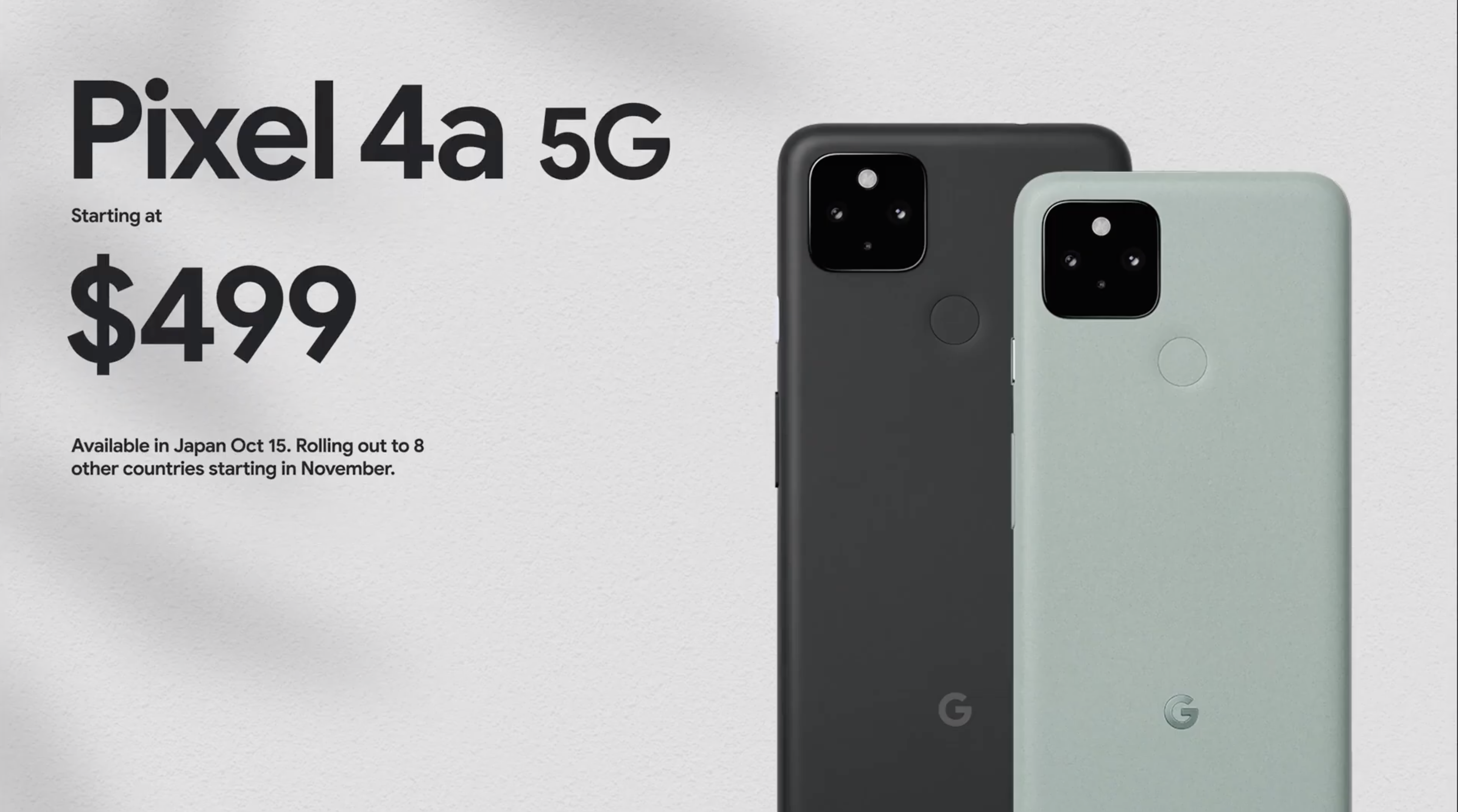 Google's Launch Night In event is in the books, revealing new Pixel phones, Chromecast streaming products and a new Nest Audio speakers in a tight, blistering 30-minute showcase.
The big star of the show was the Pixel 5, which promises great photography and software smarts for just $699. But there was plenty else to get excited about, including the affordable Pixel 4a 5G, the new Chromecast and revamped Google TV experience, and the promising Nest Audio speaker.
Here's a breakdown of everything you missed from the big show. And be sure to read our archived live blog below for our impressions of the event as it happened.
Google Pixel 5: Google's new flagship promises stellar photography, 5G support and solid Snapdragon speeds for just $699.
Google Pixel 4a 5G: A 5G-enabled version of Google's most affordable phone, the Pixel 4a 5G packs an edge-to-edge OLED display and improved battery life for $499. Check out our Google Pixel 5 vs. Pixel 4a 5G face-off to see how they stack up.
Chromecast with Google TV: This all-new take on the Chromecast has a robust Android TV interface and its own dedicated remote, like Amazon's Fire TV sticks.
Nest Audio: Google's new $99 Nest Audio speaker is designed with serious music lovers in mind, promising rich bass and crisp dialogue while integrating tightly with Google Assistant.
Refresh
It just wouldn't be a big event day without a flurry of last-minute leaks. A new set of Google Pixel 5 photos were just revealed hours before launch, confirming the phone's final design and camera array while showing off how the handset will look in the wild.
Meanwhile, the new Chromecast with Google TV and Nest Speaker are perhaps Google's worst-kept secrets, as they've gone on sale in select stores days before their official unveiling.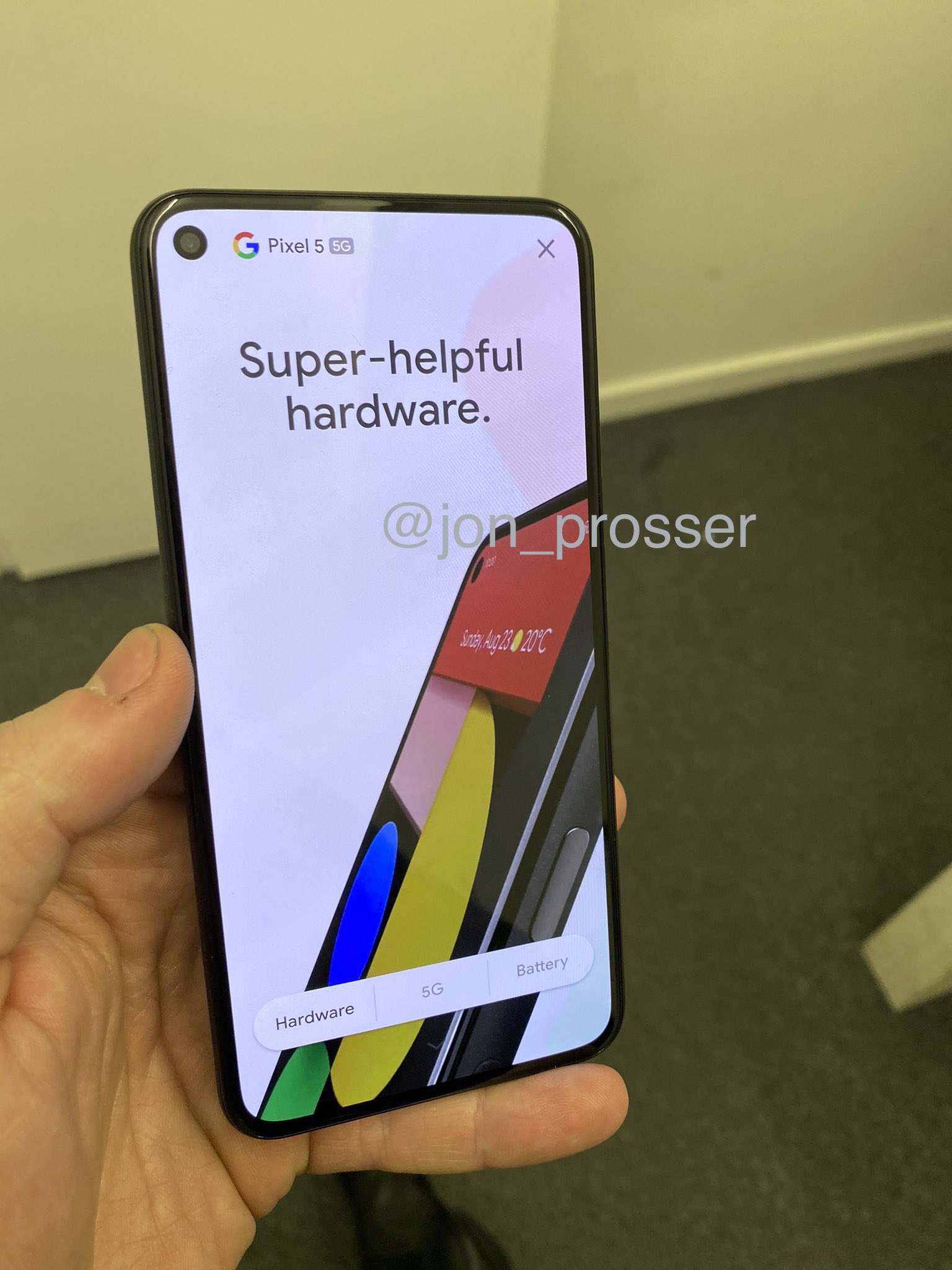 Prominent leaker Evan Blass also has his own Pixel 5 renders to share, painting a near-final picture of Google's new phone.
Leakster Jon Prosser seems to be having fun with his last minute scoop, apologizing to Google on Twitter and wishing them "good luck."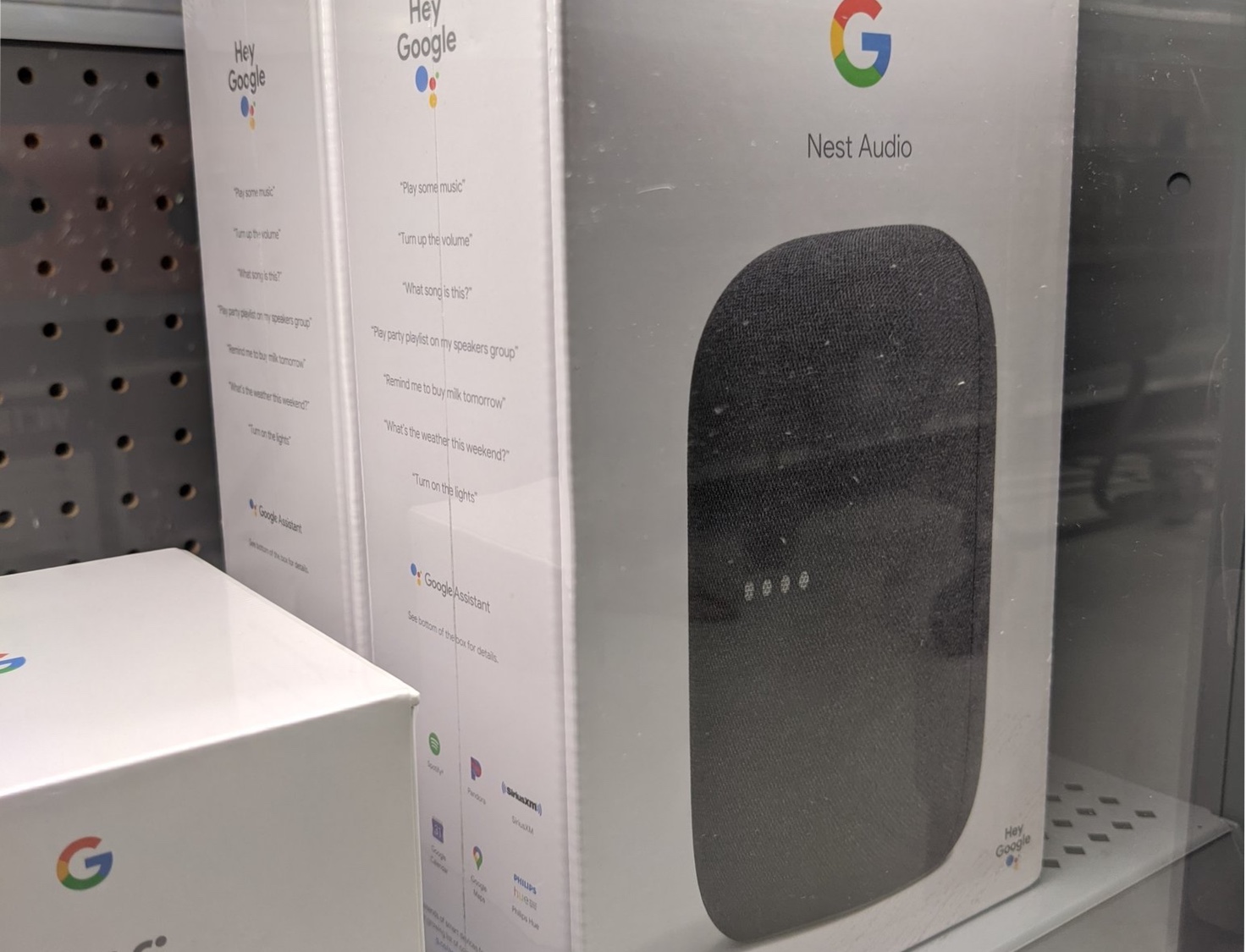 The Google Nest Speaker is shaping up to be an interesting rival to the Amazon Echo, which just got a major redesign at Amazon's big event last week. Based on leaks, this speaker will have a sleek fabric design like that of the Nest Mini, and could cost around $99. Naturally, it'll support a range of Google Assistant commands. We're eager to see how it compares to Amazon's new range later this fall.
With hours to go until the event, here's what the folks around the virtual Tom's Guide offices are most eager to see.
Henry T. Casey, editor: "Something that hasn't leaked already. But I'm mostly amped for the Chromecast getting a remote."
Kate Kozuch, staff writer: "Blue speaker!! There's not a lot to be excited by these days but colorful tech can make you forget that for a few seconds."
Adam Ismail, editor: "The green Pixel 5 cause the color looks nice. Been a long time since anyone released a metal-bodied phone, so that's a big deal to a nerd like me."
Mike Prospero, managing editor: "I'm curious to hear how the Google Nest Speaker compares to the new Amazon Echo."
Also, check out the box of goodies Google sent Kate for the big show. Is it too early for candy?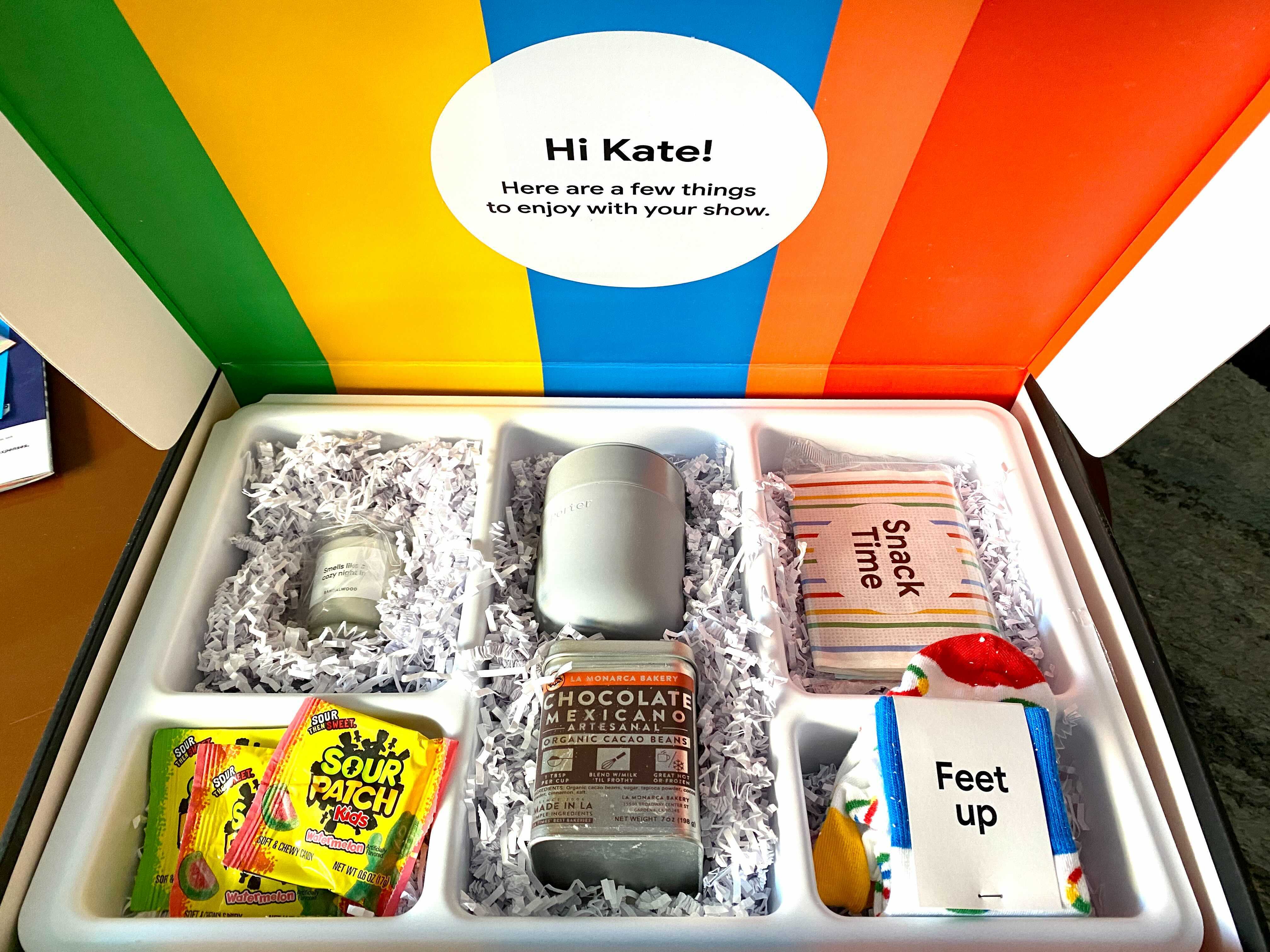 One big question on our minds is whether Google Stadia will appear at today's event. Google's game-streaming service launched about a year ago, but was met with a mixed reception due to its limited device availability and restrictive pricing.
With Amazon entering the fray this fall with its own Amazon Luna service, which offers access to games for as low as $5.99 per month. Google would be wise to give people a reason to come back to Stadia (or try it for the first time).
So what makes the Chromecast with Google TV such a big deal? Chromecast devices typically rely on your phone, requiring you to cast whatever content you like from the small screen to your TV. But this new device will be a fully featured Android TV player, running on its own custom interface complete with a robust remote for flipping between your favorite streaming services.
That means you can put the phone down while binging on shows, which is something we can all stand to do more of these days. We're eager to see this new gadget in action in just a few hours.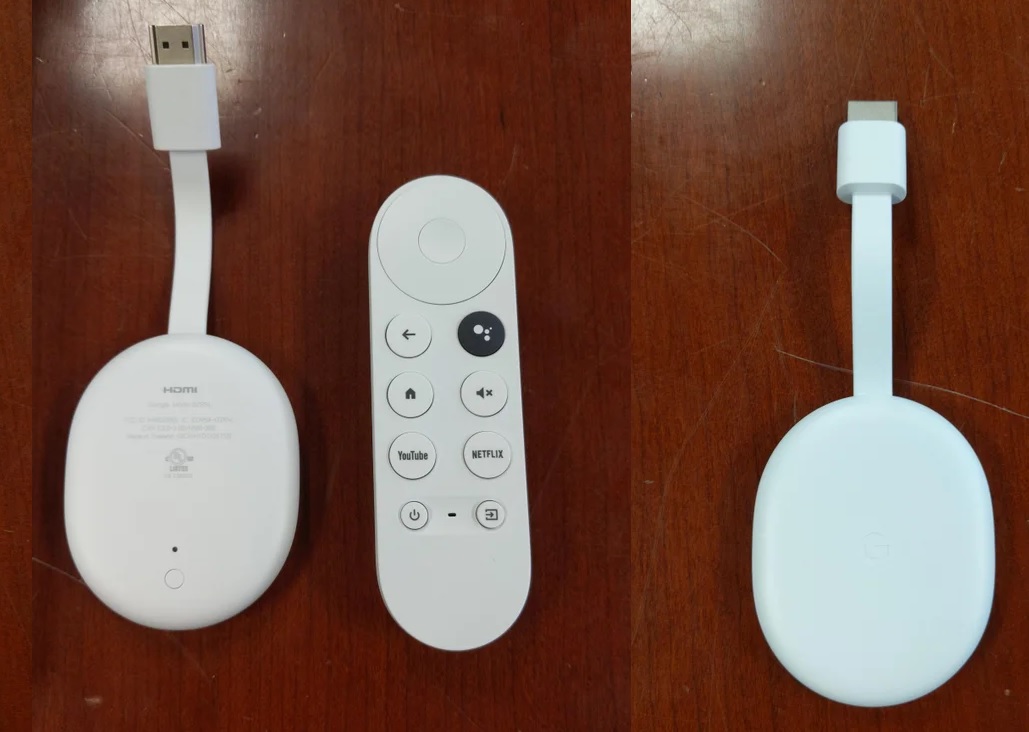 Google may not be expecting to sell many units of the new flagships you'll see today. According to a Nikkei report out of Taipei, Google is looking to produce less than 1 million units of the Pixel 5. Overall production for Google's full lineup (Pixel 4a, Pixel 4a 5G and Pixel 5) is expected to total around 3 million, which is a far cry from the 7.2 million Pixel phones Google produced last year.
It appears as if Google is both dealing with COVID-related production issues, as well as an economy that's likely less prepared to spend big on new phones. But while the expected price tags of $499 for the Pixel 4a 5G and $699 for the Pixel 5 aren't cheap, they could give Google an edge against high-end phones such as the Galaxy Note 20 that veer into the $1,000 mark.
With less than an hour to go, let's recap what we know about the Nest Speaker. A fresh take on the Google Home, the Nest Speaker packs a sleek rectangular design and blue fabric covering that matches the look of devices like the Nest Mini and Nest Hub. The speaker is expected to cost between $100 and $120, and has even popped up early at some stores. As with any Nest/Google device, we're expecting deep Google Assistant integration, and hopefully some impressive sound to take on the new Amazon Echo devices due this fall.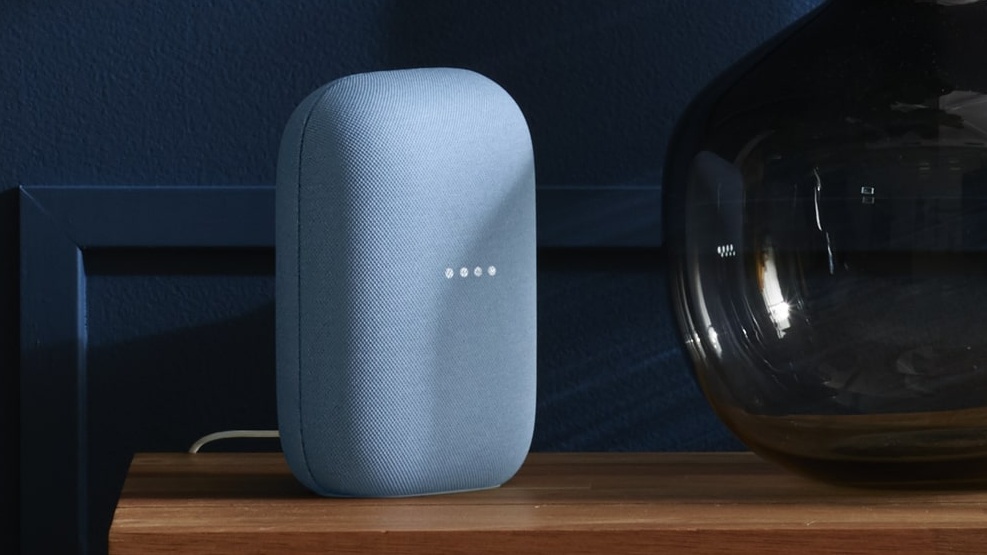 It's almost time! Normally we'd be in New York City for Google's big show, surrounded by other reporters and a few product launch snacks. Now, we're still in New York City, but in our homes. And mostly in our PJs.
Meanwhile, our global EIC is finding the positives:
Soothing music for Google Event. It almost makes me forget about last night's debate. #Pixel5 pic.twitter.com/3FaPDdc2f5September 30, 2020
Rick Osterloh is kicking the show off, going over the usual Covid-related talking points that have been the focus of so many keynote introductions.
"Joy, entertainment and connection," are the big themes of the show, as is a big focus on helpfulness. Osterloh is also confirming the big devices up front, including Chromecast with Google TV, Nest Speaker and Pixel phones. He's also sitting at a table with some popcorn to really nail the "Launch Night In" vibe. I'm hungry.
First up is Google TV! Google TV general manager Shalini Govil-Pai is discussing her love for TV and how it brought her family together, and how far television and streaming content has come. "It can take longer to choose something to watch than to watch something itself." Amen.
Google TV is a brand new Android-TV based operating system that has all of the necessities of a great streaming experience -- easy access to things such as Netflix and Disney Plus, and a personalized interface that delivers instant recommendations across all of your favorite streaming services.
YouTube TV is also fully integrated into Google TV, allowing you to record shows from your phone when you're away. Additionally, you can use Google TV to showcase your photo library, and stream songs from your favorite music services.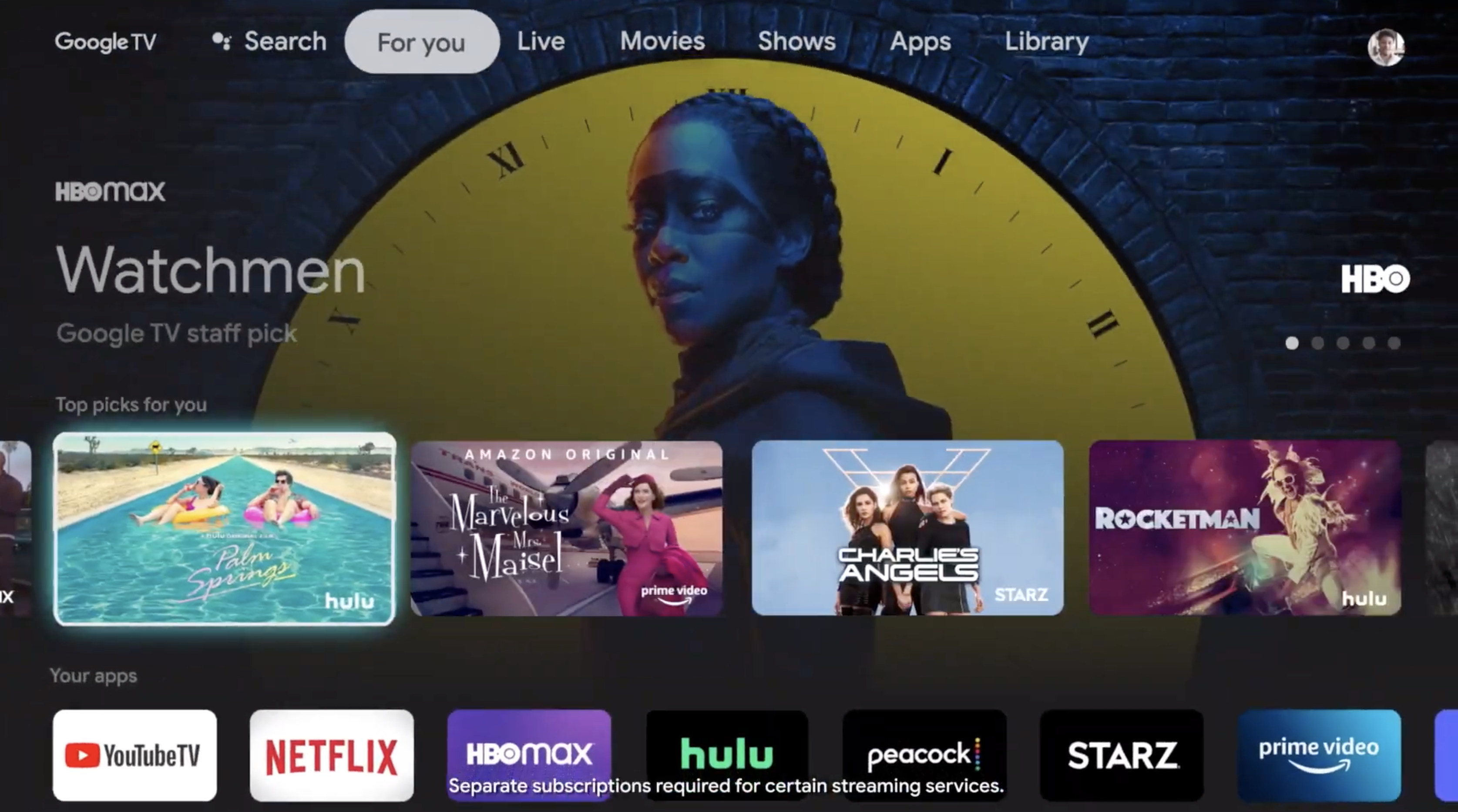 On to the new Chromecast! One of the biggest new additions here is a proper remote, which has a dedicated Google Assistant button that allows you to open apps and play specific shows with voice commands. There are also YouTube and Netflix options.
The Chromecast comes in Snow (white), Sky (baby blue) and Sunrise (light red) options, which are all really sleek. And it's only $49, which should make it a solid rival to the Amazon Fire TV. I'll take one Sky model, please.
There's also a guy rapping about the YouTube TV feature set. The Tom's Guide Slack is not exactly feeling it.
The new Chromecast with Google TV is here. $49. Remote and apps included. Much smarter voice search. And, of course, cute colors. #chromecast #googleevent pic.twitter.com/jrVVXk2SYgSeptember 30, 2020
On to Nest Audio! Product leak Mark Spates is discussing the original Google Home and the lessons the company learned from it. The big takeaway? Nest Audio is built to deliver a much better music listening experience, and for just $99.
It comes in some really sweet colors that match Google's general design language, including sky blue, light red, teal green and white and black. New features include a 19mm tweeter and 75mm woofer, promising crisp dialogue and satisfying bass.
The Nest Audio looks like it offers killer sound for $99. But it also looks like a giant pill. #NestAudio pic.twitter.com/Er755MZG84September 30, 2020
Google brought in producer Mark Ronson to listen to some of his songs on the speaker. He seems like he's digging it? "When you're listening on a good speaker you get a sense of the space," said the songwriter.
"We wanted to design it so people hear things the way the artists designed it," added Spates. It's hard to get a sense of this speaker's quality from a livestream, but as someone who loves their Nest Mini for shower sing-alongs, I'm certainly intrigued.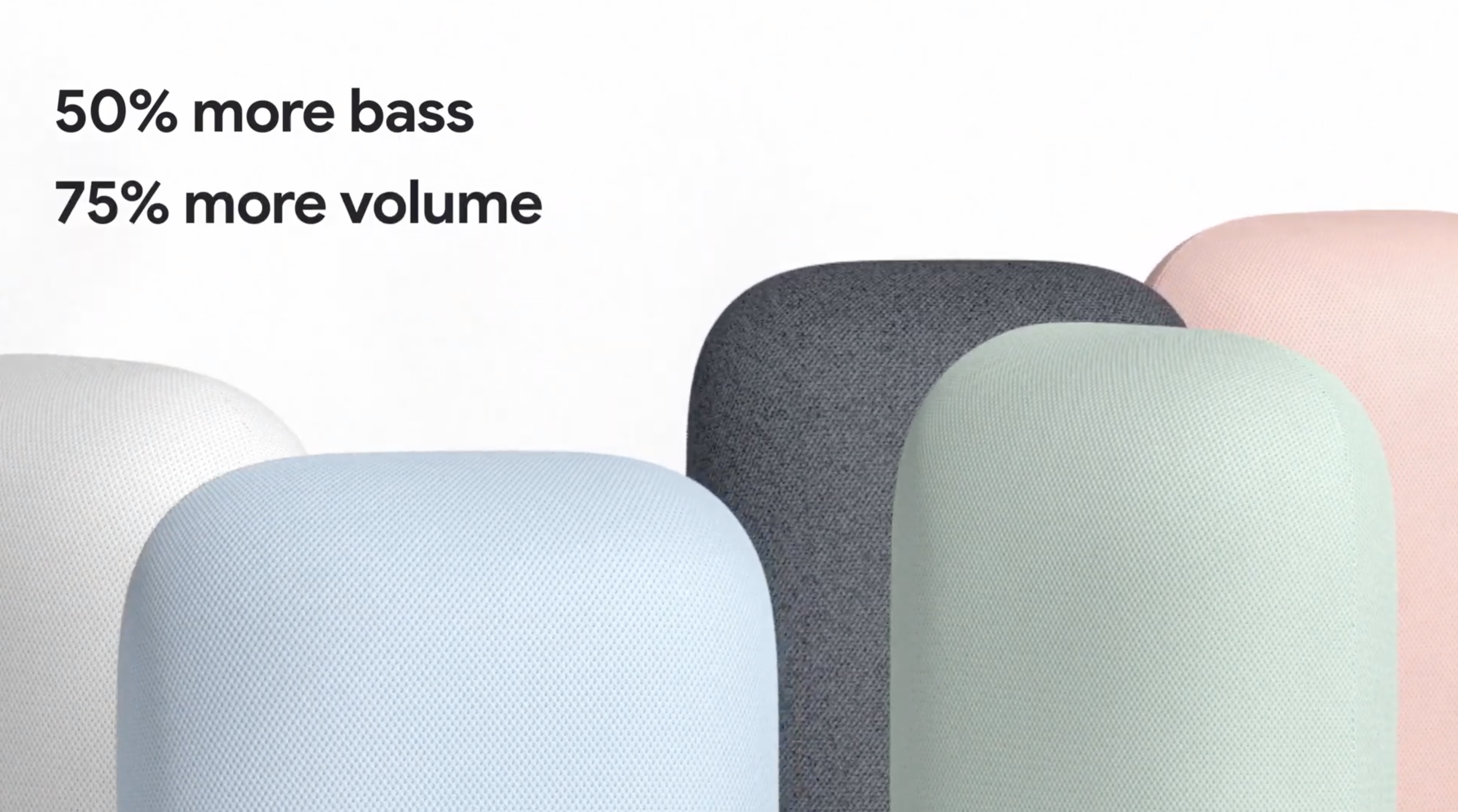 Things are moving fast here! We're now getting a demonstration of how easy it is to move your music across multiple Google devices, whether you want to go from one speaker to another or turn your entire home into an immersive concert hall.
And now Selena Gomez is here to pitch us on YouTube Music, YouTube's premium music service that is becoming merged with Google Play Music. She's talking about her favorite artists, while also showing off YouTube Music features such as instant access to lyrics. You can also collaborate on playlists, which is offered on similar services such as Spotify. As a diehard Spotify user that's been put off by YouTube Music's sparse interface, this quick presentation hasn't exactly won me over.
But it looks like Google is trying to win folks over with Nest Audio Sessions, which deliver exclusive live performances recorded at artists' homes.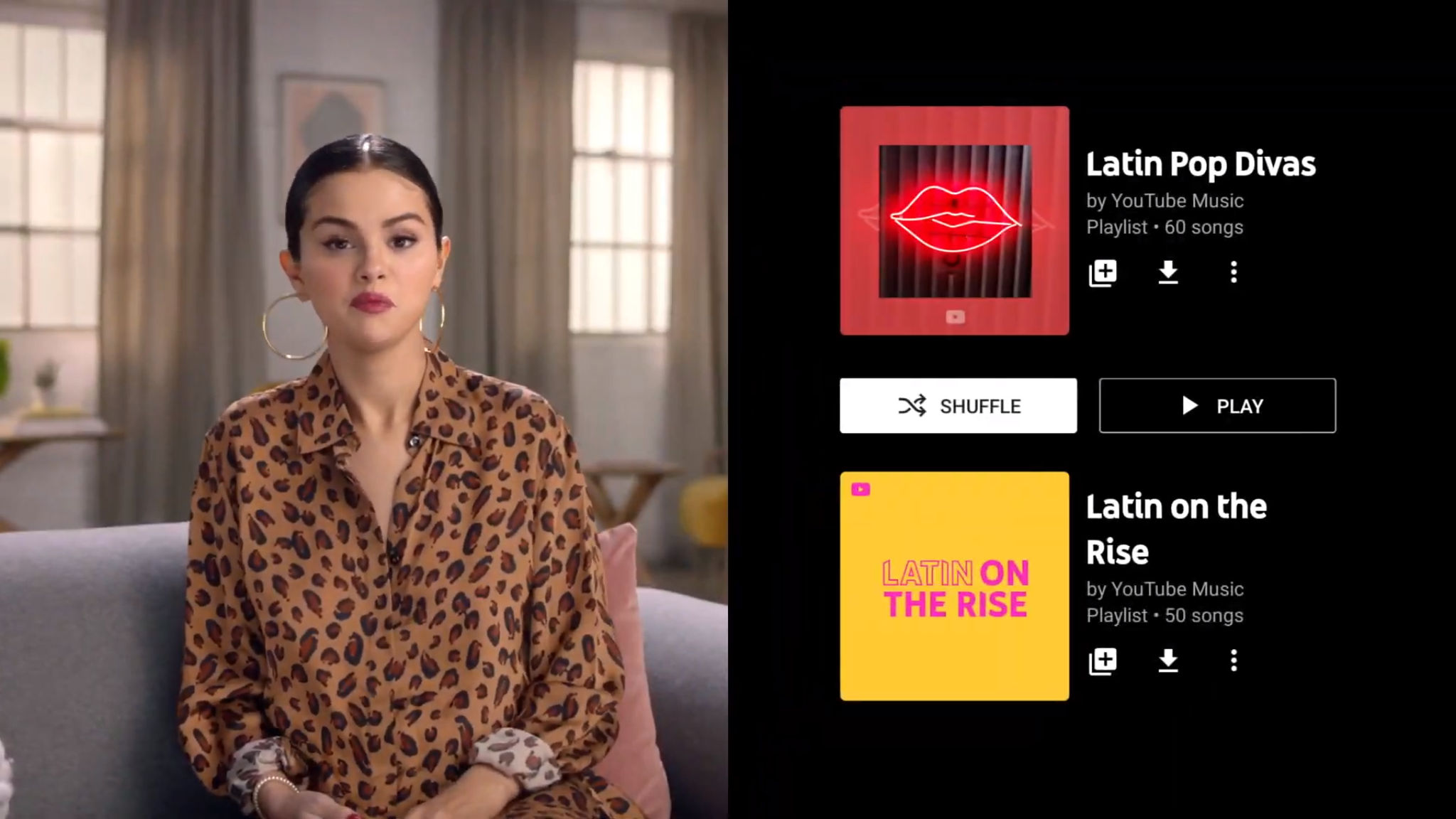 *Deep breath* Okay, it's phone time! First up is the Pixel 4a 5G (say that 5 times fast). This phone is just $499 and packs an edge-to-edge OLED display and improved battery over Pixel 4a.
But the real flagship is the Pixel 5, which costs $699 and packs water resistance, reverse wireless charging and a Snapdragon 765G chip.
Pixel 5 and Pixel 4a 5G do more with 5G with screen sharing on Duo calls. Pretty neat. #Pixel5 pic.twitter.com/n0s8Zia1XdSeptember 30, 2020
5G support is the big feature Google is playing up for these phones, as the company stresses how optimal it is for things such as Google Duo video calling. Same goes for mobile gaming. Google Stadia even got a five-second shoutout!
Pixel 5 and Pixel 4a 5G both sport the same camera array, which includes an ultrawide lens for capturing larger scenes. Night Sight has come to Portrait Mode, allowing you to get professional-looking bokeh shots even in low light. The new Portrait Light feature allows you to lighten your portrait shots either live or after the fact via Google's Photos app.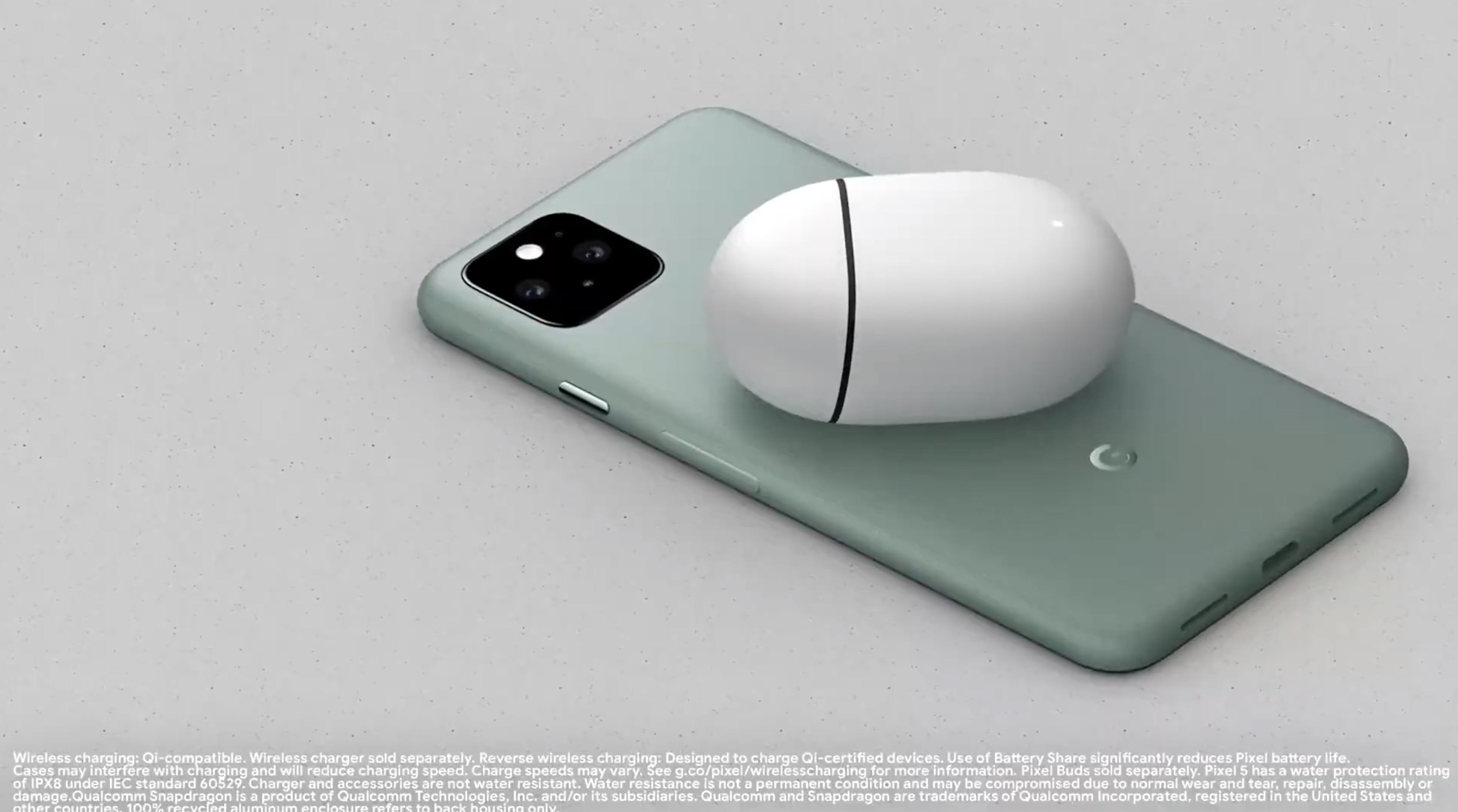 A new Extreme Battery Saver mode will help preserve your battery when you're running low, and Google is promising at least 3 years of Android security updates.
The new Hold for Me feature sounds particularly great, as Google Assistant can wait for you when you get put on hold during, say, a customer support call, and alert you when it's time to talk to someone.
YouTuber DashieGames is here to show off Google Stadia on the Pixel 4a 5G. We're looking at Ubisoft's new game Immortals Fenyx Rising, which looks smooth, but who knows if this is actual real-time footage. Stadia subscribers get exclusive access to an Immortals demo dropping this fall, which is neat.
And that's about all the time Stadia is going to get, which is more than I expected!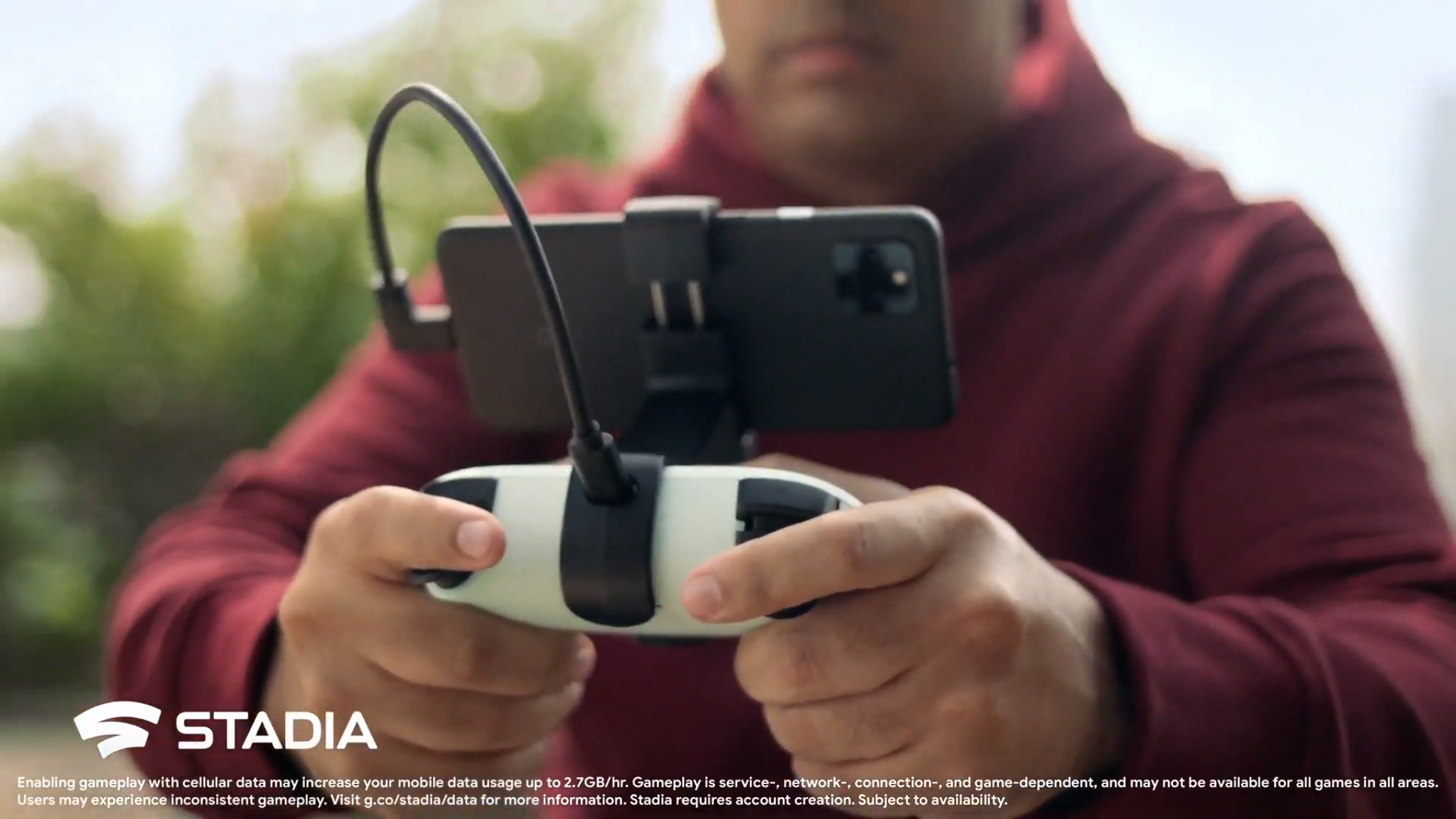 And that's a wrap! Google just announced a ton of promising-looking products in just 30 minutes, which they deserve major props for. I've said this before and I'll say it again: Product launch events have gotten much tighter in their pre-recorded, all-digital format, and I have to applaud companies like Google, Amazon and Apple respecting our time while still giving us lots of useful info. Hopefully this becomes the norm going forward.
Get the Tom's Guide newsletter!
Instant access to breaking news, the hottest reviews, great deals and helpful tips.
Thank you for signing up to Tom's Guide. You will receive a verification email shortly.
There was a problem. Please refresh the page and try again.