Battlefield 6 live blog recap — guns, jets, tanks and a robot dog revealed
Battlefield 6 is coming today and we have all the latest update for you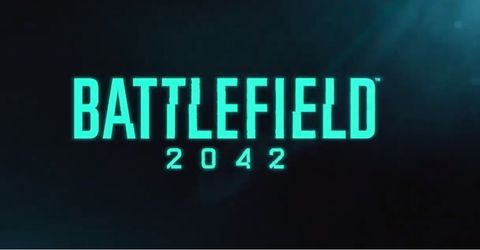 (Image: © Dice)
Battlefield 2042 has been officially announced. What we had been calling Battlefield 6 now has a proper name from developer Dice and confirms the near-future setting.
Sadly, there was no actual game footage, but the trailer and the run up too it did hint at a potential conflict brewing between the U.S. and Russia. And the trailer was flush with footage of combat taking place in all manner of environments from mountains and military bases to snowy locations and ultra-modern cities.
All sorts of vehicles were featured too, from tanks and ATVs to fighter jets and potentially rockets. So we can expect combat to go from the grout to the skies in a single map.
As it stands, we still don't know if we'll get the 7 things we'd like to see from Battlefield 6. But that's set to change on June 13, when there's a proper gameplay trailer. Stick with Tom's Guide for all the updates when that happens, and take a look below for recap of the Battlefield 2042 reveal trailer as it happened.
Refresh
There's now only 30 minutes or so to go before the next Battlefield game is shown off. Expect to see PS5 and Xbox Series X gameplay.
Our friends over at GamesRadar have a report on some last-minute Battlefield 6 leaks. The info drop seemingly details a new Specialist system to replace the class system in the previous games, as well as noting the story involves a near-future setting where the U.S and Russia "at the brink of war."
Less than 5 minutes to go. Tweet @tomsguide to let us know what you'd like to see from Battlefield 6.
We keep hearing snippets of voice over in the countdown video; seems like displaced people and soldiers "with not country left to fight for" will feature.
Another little snipped seems to have hinted at the U.S. and Russia pending conflict. We'd guess it's about dwindling resources for both nations.
So there's a robot fog after all! And some newish looking tech.
Rockets, tanks, ATVs, people being stabbed in the neck, yep it's Battlefield aright.
Looks like urban combat is indeed back with a good degree of verticality. And proper jet combat; we look forward for those dog fights.
These soldiers look a bit worried as they're about to be hit by a huge tornado-like storm.
Sadly, there's been no actual game footage. But that will apparently happen on June 13, so only a few days to wait. Oh and that's when E3 2021 will take place as well as the Future Games Show Summer Showcase.
And that's the end of the reveal of what's officially called Battlefield 2042.
So a couple of thoughts: Battlefield 2014 looks very much like the spiritual successor to Battlefield 4, especially if "Levolution" returns with destructible environments.
The footage suggests frenetic combat from boost-on-the-ground grunts to taking to the skies in next-gen fighter jets.
Given the kit the soldiers were carrying, we can probably expect a suite of near-future guns and a lot of player/class customization.
The robot dog looks pretty cool, as if a Boston Dynamics Spot was given machine gun and a military paint job.
Ultimately, we'd have liked to have seen some proper game footage and more story information, but we'll have to wait for that. But Battlefield 2042 does look like an exciting new entry to the long-standing series.