A design change to the iPhone 15 Pro's cameras could be needed in order to fit in one of this year's iPhone's biggest new features, according to Twitter leaker Unknownz21.
What they allege is that Apple is moving the ultrawide camera positioning on the back of the iPhone 15, something that's not been altered since the first triple-camera iPhone 11 Pro arrived in 2019.
Render artist Ian Zelbo, seemingly also in the know, added that this iPhone 15 change is being made in order to fit in the enlarged periscope telephoto camera lens on the iPhone 15 Pro Max model.
Currently, the iPhone 14 Pro has the telephoto camera stacked directly above the main camera, with the ultrawide camera positioned to the side between the LiDAR sensor and the flash. On the iPhone 15 Pro, the ultrawide and telephoto cameras will apparently change positions.This appears to be the case for the iPhone 15 Pro and Pro Max models alike, even though the telephoto camera on the Pro model won't be getting swapped out according to the rumors.
The last time Apple altered its camera placement was for the iPhone 13 series, where it adopted the current diagonal rearcamera placement for the base models, and swapped the position of the main and telephoto cameras.
What difference will it make?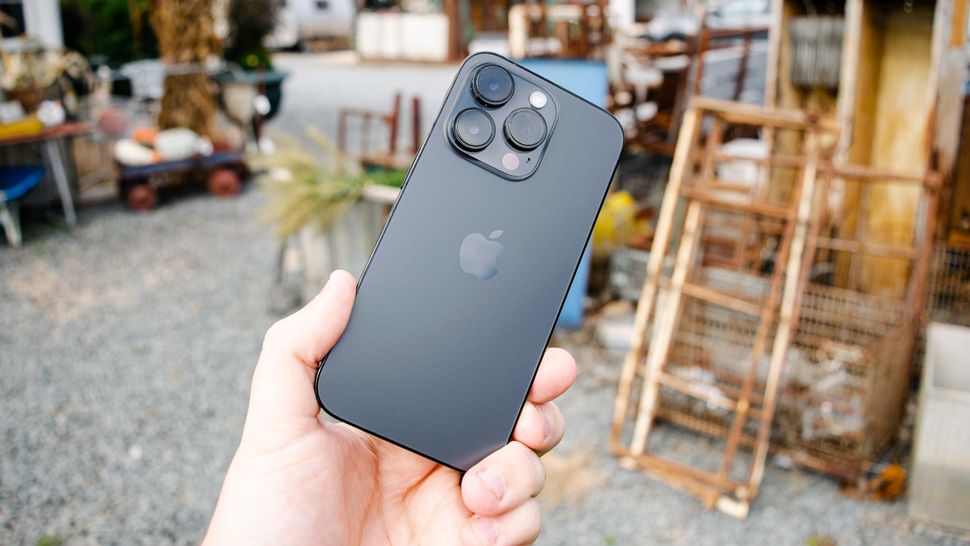 For most users, this switcheroo would not likely be noticeable moving from an old Pro iPhone to the iPhone 15 Pro. However, there's two potential benefits to this move that I can think of. One is the ability to fit in a larger camera, as Unknownz21 and Zelbo mention. The other is macro photography.
As I discovered recently in a comparison of iPhone 14 Pro Max and Galaxy S23 Ultra macro photos, the position of the iPhone 14 Pro's ultrawide camera means you are more likely to accidentally cast a shadow on your images with the top edge of the phone as you move the handset closer to your subject. With the ultrawide camera moved to the outer edge of the phone, perhaps this won't be an issue for macro photos taken on iPhone 15 Pro models.
Consequently, it could mean trying to take extreme close-ups with the telephoto camera could get trickier since it'll apparently take the more shadowy spot on the camera block. But perhaps that won't be so much of an issue for the Pro Max, since it'll apparently get a 6x zoom range anyway.
Photography should still be one of the iPhone 15's strongest features, with leakers claiming we'll see a 48MP main camera on all models, not just the Pros. Combined with a new design with an "action button", Dynamic Island notches for Pro and non-Pro iPhones alike, and USB-C ports to replace the familiar Lightning connector, there's plenty to look forward to this September.
More from Tom's Guide