Don't count on big changes coming to your iPhone via this year' iOS 17 update. And the upcoming Apple VR/AR headset may be the reason why.
That's according to Bloomberg's Mark Gurman, who writes that the unannounced Apple headset will be the company's main focus in 2023 — so much so that it's actually drawing resources away from other projects at the company. Specifically, Apple is pulling in people from other hardware and software engineering teams to help ready the headset, which may be called Reality Pro.
That, combined with a general economic slowdown, might lead to what Gurman calls "fewer major breakthroughs to show off this year," iOS 17 included.
The long anticipated Apple mixed reality headset appears to be closer than ever to launch, with the latest rumor tipping the device to appear at an Apple spring product event as a sneak preview. Apple would then work with software makers to prepare apps for the device, presumably revealing its xrOS operating system at the Worldwide Developers Conference, usually held in June. According to Gurman, that puts the headset on track for a fall 2023 launch.
So how is that impacting iOS 17 development? The headset project is reportedly a major effort, as Apple looks to enter its first new product category since the 2015 launch of the Apple Watch. To be successful, the Apple Reality Pro headset is going to need software that runs smoothly, with features and apps that really drive home the value of a mixed-reality device. And that's going to require some resources that might otherwise have been put to work on the more established iOS 17.
"Apple's focus on the xrOS operating system — along with iOS 16 snags — has also cost it some new features in iOS 17 and iPadOS 17, the next major iPhone and iPad software updates," Gurman writes in his report on Apple's headset efforts. "That software, codenamed Dawn, may have fewer major changes than originally planned."
iOS 17: What to expect
It's unclear what features could be sacrificed, since few iOS 17 details have emerged up until this point. Unlike Apple's hardware releases, which involve numerous parts supplies and manufacturing partners thus increasing the chance of leaks, Apple software updates tend to be developed in house so details generally don't leak until we're very close to a release date.
Nevertheless, a few rumored iOS 17 features had emerged in recent weeks. One leaker suggested an overhaul of iMessage was in the works for this year's software update that would introduce new chat rooms and even AR-related features, though details on those plans were fairly sparse. Gurman reported last month that Apple was mulling whether to open the iPhone to third-party app stores, possibly in time for iOS 17's launch in the fall.
Other rumored iOS 17 features sound more like wishlist items at this point, from interactive widgets — meaning the ability to work with widgets without ever launching an app — to call recording. Again, it's unclear if any of these features are in Apple's plans, but they're certainly frequently requested by iPhone owners. And given that we don't know for certain what is even on the drawing board for this year's iOS 17 update, it's impossible to determine which additions would be in jepardy due to xrOS work pulling away resources.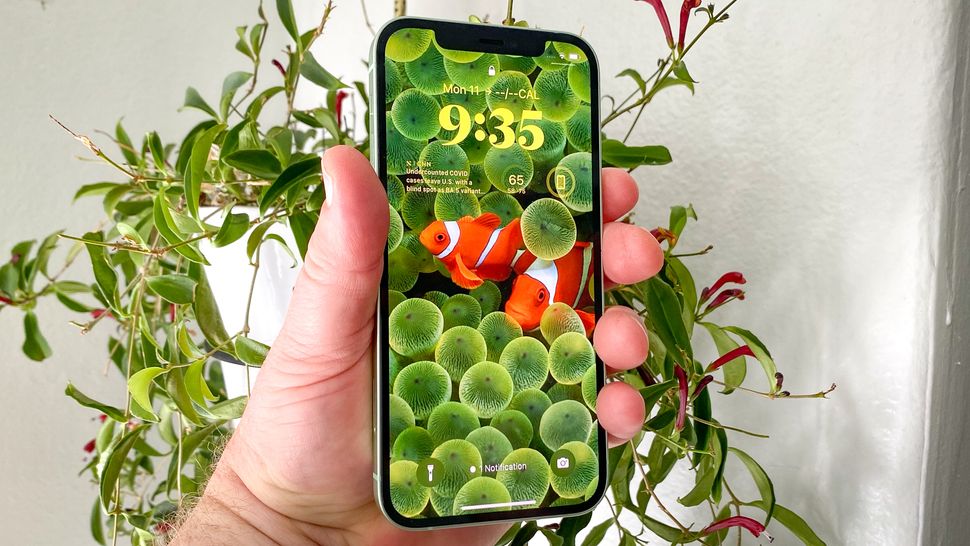 Recent iOS updates have introduced at least a handful of significant features every year. With iOS 16, for example, it was the ability to customize the iPhone' lock screen, while iOS 15 added capabilities like a Focus mode, Live Text support and the Visual Look Up feature. iOS 14 brought widgets to the home screen while iOS 13 rolled out a dark mode and a Sign In with Apple feature among the highlights.
You'd have to go back to 2018's iOS 12 update, when Apple put the focus on under-the-hood improvements to its iPhone software. That year, Apple concentrated on making sure the software update didn't impact the performance of older iPhones. From the sound of it, iOS 17 could similarly scale back on new features.
And if under-the-hood improvements and other performance tweaks ended up being the main focus of iOS 17, that wouldn't necessarily be a step back for Apple. iPhone owners may welcome a trade-off of fewer features if it means a more stable release in the fall.
iOS 17 outlook
It's also worth paying attention to whether a scaled-back iOS update this year might encourage existing iPhone owners to upgrade to one of the upcoming iPhone 15 models. In recent years, the arrival of a new iOS version usually has meant new capabilities for your phone. If that's not the case with iOS 17, older iPhone owners might find another reason to give the iPhone 15 a second look when those models arrive this fall.
We've got some time between now and June, when we'd expect to see a preview of iOS 17 surface at the Worldwide Developer Conference. It's worth keeping an eye on all the developments coming out of Apple to see if there's anything to this report taht the Apple VR/AR headset is consuming a lot of Apple's focus this year.