Jordan Peele changed the horror landscape with his 2017 film Get Out. Not only is the movie up there with slow-build psychological horror greats like The Shining and Rosemary's Baby, but the movie tackles the subject of passive racism as Daniel Kaluuya (Chris Washington), Marcus Henderson (Walter), and LaKieth Stanfield (Andre Logan King) give hauntingly powerful performances. Meanwhile, Lil Rel Howery offers iconic comedic relief (and some hefty reality checks).
In the past decade, the horror genre has made significant strides to back away from the problematic tropes of killing Black characters first and amping up caricatures lacking in development and depth. Peele helped prove that audiences were desperate for this change and that we'd show up (and devour) Black-led horror that we're beginning to see more of.
Between Peele's films and psychological horror staples, here are some of the best movies like Get Out that fans need to watch.
Us
Peele followed up Get Out with his 2019 movie Us. Like its predecessor, the film is a psychological horror movie written and directed by Peele. The director is an expert at slow-build reveals, making audiences question who the main villains are and whether or not a movie is rooted in the supernatural or has science fiction elements. Us keeps fans guessing for quite a while as the Wilson family dukes it out with a set of their eerie and sadistic doppelgangers.
The movie boasts an incredible cast with names like Lupita Nyong'o (Adelaide Wilson), Winston Duke (Gabe Wilson), Yahya Abdul-Mateen II (Russel Thomas), Anna Diop (Rayne Thomas), and Elizabeth Moss (Kitty Tyler).
Watch on Netflix
Nope
While most people typically associate Peele with horror, he's equally influenced by sci-fi and often melds the genres together in some way. In the case of his written and directed 2021 film Nope, he paired both genres with some Western homages.
The movie centers on Get Out star Daniel Kaluuya and Keke Palmer — whose characters are desperate to find UFO evidence when their horses start acting weird and their father dies without a rational explanation. The movie is as much of an exploration of early filmmaking and the exploitation that lingers in Hollywood as it is the genres it represents. And though there are certainly horror elements to the movie, the sci-fi stands a bit taller in this one.
Watch on Prime Video
Candyman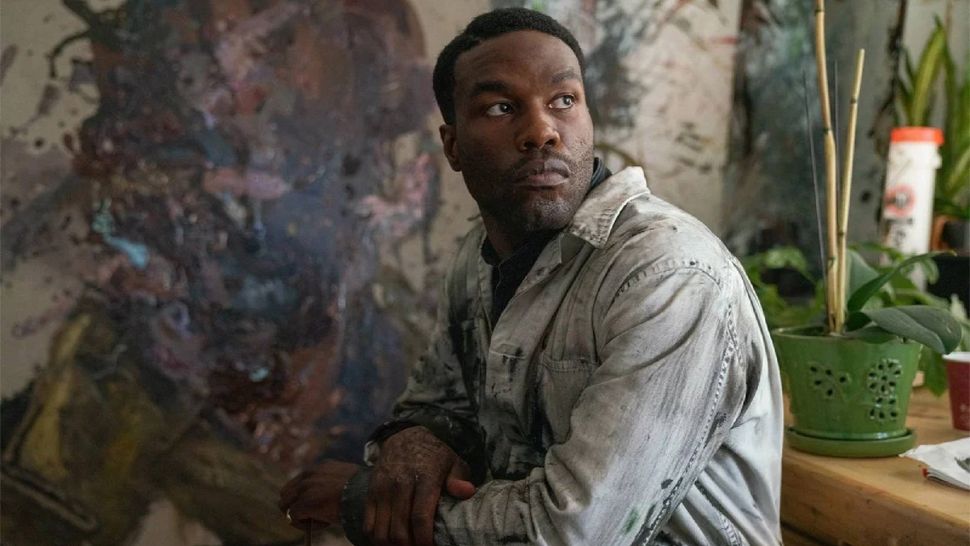 Peele is well known for his work modernizing the horror genre, but he's still a fan of the classics. Not only are his movies influenced by the greats that came before, but he's even helmed reboots of classics like The Twilight Zone and Candyman.
Peele, alongside Win Rosenfeld and Nia DaCosta, penned the screenplay of the 2021 direct sequel to the 1992's Candyman, which centers around the in-universe local lore about a hookman who shows up to torment and kill anyone who says his name five times in front of a mirror (he's basically Bloody Mary's cousin with a beekeeping hobby).
And while the writer-director has directed many of his own projects, DaCosta sat in the director's chair for the 2021 Candyman. Peele even reunited with Us star Yahya Abdul-Mateen II (Anthony McCoy) for the project. However, original Candyman actor Tony Todd cameos in the movie.
Watch on Prime Video
The Blackening
It's about time Hollywood turned the "Black character dies first" horror trope on its head, and The Blackening is here to deliver. Director Tim Story made good on his name by bringing Tracy Oliver and Dewayne Perkins' story to life in the director's chair. So, what happens when you rent a cabin in the woods? Nothing good, usually.
In addition to the movie's slasher status, The Blackening tackles issues of deep-rooted racism in the U.S., politics, and the nuances of gender, LGBTQ+, and racial identity while the characters defy the horror genre's worst tropes. It's satirical horror at its best, offering up as many laughs as it does jumps while managing to showcase a point of view that doesn't feel heavy-handed or preachy. The cast includes actors like Gracy Byers, Melvin Gregg, Jermaine Fowler, X Mayo, Sinqua Walls and Antoinette Robertson.
Watch on Starz
The Shining
When it comes to psychological horror, it's hard to beat Stephen King's The Shining. Shelly Duvall and Jack Nicholson lead the 1980 adaptation of King's novel as Wendy and Jack Torrance. Meanwhile, Danny Lloyd amps up the "creepy kid" persona to 11 as their son Danny. Redrum anyone? Stanley Kubrick directed The Shining, which he co-wrote alongside Diane Johnson.
Audiences spend the bulk of the movie wondering if Jack is naturally losing his mind or if there's a darker force at work (as there usually is in King's interconnected lore).
The movie hinges on creepy imagery to set the stage (like the Grady twin daughters that have become pop culture staples). Like Get Out, the slow-burn psychological horror eventually reaches its peak with an intense and action-centric ending. Raise your hand if you've ever walked up behind someone and yelled, "Here's Johnny!"
Watch on Max
Night of the Living Dead
Night of the Living Dead may have debuted in 1968 over a decade before Jordan Peele was born, but its significance in the horror genre remains intact. Not only did the film significantly contribute to the zombie lore we know and love today, but the movie stars Duane Jones as the protagonist Ben.
The casting added a significant amount of racial nuance that director and co-writer George A. Romero didn't intend when he wrote the movie alongside John A. Russo. However, it made the film even more impactful in hindsight. Of course, the slightly kooky indie film has a much different feel to it than any of Peele's movies, but it's a genre staple that needs to be on everyone's watch list. And there's certainly an argument that it's impacted Peele's slate of movies.
Rosemary's Baby
If you noticed some structural and genre similarities between Get Out and Rosemary's Baby, that wasn't a coincidence. Peele explained that The Stepford Wives and Rosemary's Baby helped inspire Get Out during a roundtable interview with The Hollywood Reporter. He said, "What they did within the thriller genre was this very delicate tightrope walk that honored the protagonist in a way that you rarely see in the genre these days."
Roman Polanski directed and co-wrote the 1968 movie alongside Ira Levin. The film centers around the Woodhouse couple, played by Mia Farrow and John Cassavetes, who move into a building with some pretty unsettling neighbors as they try to conceive a baby.
After a series of disturbing dreams and events, Rosemary has to uncover what exactly happened to her (and who — or what — is the father of he baby). Get Out's Chris can certainly relate to having his mind messed with to the point of questioning reality.
Watch on AMC Plus
More from Tom's Guide