21 Apple Watch Tips and Tricks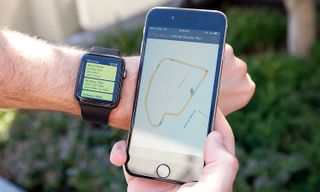 Get to Know Your Apple Watch
It's a big time for the Apple Watch. Not only did it get its first hardware upgrade — adding GPS connectivity, waterproofing, and a brighter screen in the Apple Watch Series 2 — but it got a major update to its underlying operating system, watchOS. That means there are plenty of new opportunities to use your Apple Watch in ways you might never have known about before. Here's a list of 21 top tips for the Apple Watch under watchOS 3.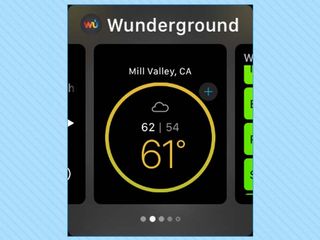 Apps in the Dock and on Complications Get Priority
watchOS 3 dramatically increases responsiveness of your most frequently used apps. The system gives priority to the apps you keep in the new Dock or add as Complications to your watch faces. If there's an app you find yourself loading often, make sure you add it to the Dock or place as a Complication on a watch face, so that it's treated as a priority app and granted special access to stay in memory and keep up to date when you're not actively using it.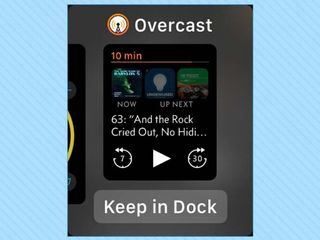 Keep Apps in the Dock
The biggest addition to the Apple Watch interface in watchOS 3 is the Dock, a collection of important apps that you can get to quickly by pressing the button on the side of the watch. When you press that button, you'll see a strip of apps you can swipe through to quickly jump to the app you want to use.watchOS 3 always keeps the app you've most recently used at the end of the Dock (unless that App's already in the Dock, of course). To add it permanently, swipe to the app and then wait a moment until you're presented with a Keep in Dock button. Tap that button, and the app will stay in your Dock all the time, and will be granted special permission to stay in memory and update in the background.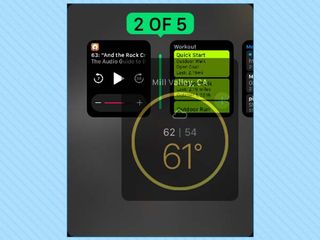 Reorder Apps in the Dock
You can move apps around in the Dock, so you can put them in exactly the order that you prefer. To do this, press the side button, then swipe to find the app you want to move. Place your finger on that app — don't press forcefully, just gently rest your finger until the dock zooms back and a green indicator appears at the top of the screen indicating what the app's current position in the Dock is, counting from left to right. To move that app to a different location, drag the app around without lifting your finger. Once it's in the right place, lift your finger to keep it on that spot.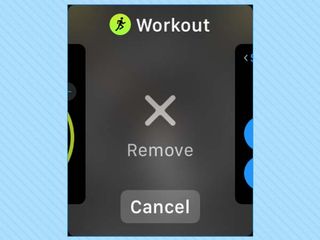 Remove Items from the Dock
The Dock is limited to 10 items. If you want to add a new app to the Dock, and you're already at 10, you'll need to remove an app before you do so. You might also find that 10 is a lot of apps to keep in the Dock, and want to do a little housekeeping. To remove an app from the Dock, open the dock, swipe to the app you want to remove, and then swipe upward on the app to reveal a Remove icon. Tap it, and the app will be removed from the Dock.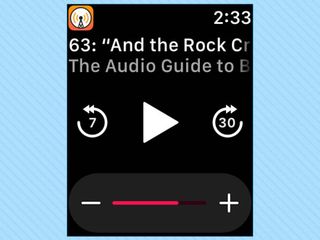 Now Playing Lets You Control Audio from the Dock
There's one item that you'll find in the Dock that isn't actually an app at all. Whenever your iPhone is playing audio, you'll find Now Playing in your Dock. This item isn't tied to any particular app — it will appear when any app, from Apple Music to Spotify to Audible, is playing. This item replaces the old Now Playing glance that used to be available on watchOS, and it's got the same purpose: to let you quickly change tracks or adjust the volume of the audio you're listening to. My favorite feature of the Now Playing Dock item is that when it's active, you can adjust the volume of your audio by moving the Digital Crown.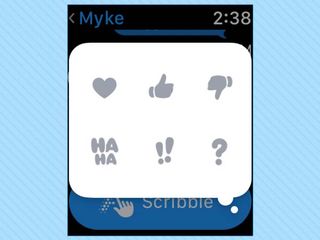 Tap Twice on a Message to Send a Tapback
iOS 10 added the concept of a "tapback" to Messages — a quick icon-based reaction to a specific text message sent via the Messages app. That same feature was also added to the Messages app in watchOS 3. When you're viewing a conversation, tap twice on a message bubble to send back an icon reaction, such as a heart, a laugh, or a thumbs up. It's a quick way to react to something someone said without needing to compose a text or emjoi reply.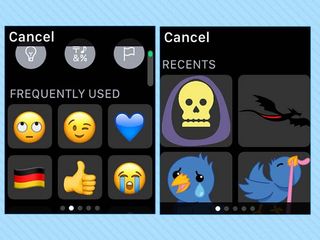 Get Quick Access with the Emoji Button
When you're viewing a conversation in Messages, one of your options is the Emoji button, represented by a smiley face. Behind this button is a much richer interface than in previous editions of watchOS, with several pages of options. Swipe from left to right to get to the first page, which will show you stickers, handwritten messages, and emoji that you've used recently. The second page contains a complete set of emoji, but scroll up to the top for icons that will let you jump quickly to a specific category of emoji, as well as a large list of your most frequently sent emoji.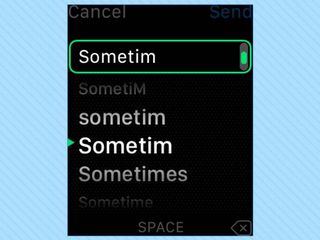 Scribble Lets You Write Responses with Your Finger — and With Autocomplete
Messages gives you a lot of options to reply to texts without having to write a response out letter by letter, from emoji to Tapbacks to a long list of suggested replies for every occasion. But sometimes you need to write a custom response. The new Scribble feature makes that pretty easy, as you use your finger to write your message one letter at a time. If you're writing a very long word, though, after a few letters tap the icon to the right of the text, and you'll be presented with a bunch of autocomplete suggestions. Using this feature speeds up scribbling quite a bit.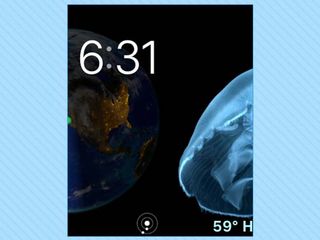 Switch Watch Faces with Just a Swipe
Previously, changing your watch face involved a forceful press on your Apple Watch, a swipe, and a tap. But with watchOS 3, you can switch between watch faces as quickly as your mood changes. Just swipe from left to right or right to left to switch between watch faces. You can add faces by pressing firmly on the watch face and swiping from right to left until you see the New page with a large plus icon.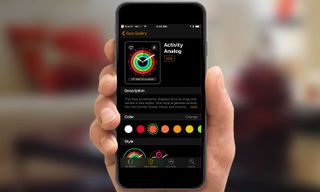 Build New Watch Faces in the Apple Watch App
You can add new watch faces on your watch, but if you'd like a richer interface, you can also configure new faces right from the Face Gallery tab of the Apple Watch app on your iPhone. The tab will show off different variations of various watch faces, and you can tap on them to customize them further with colors, complications and other options. When you're done, tap Add and the face will be added to your watch.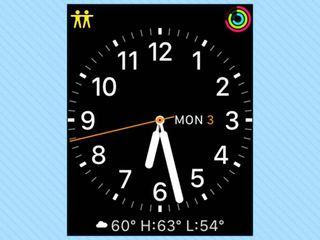 Use Watch-Face Complications as App Launchers
The most common way to think of complications — the little items you can sprinkle on to some watch faces — is as tiny providers of extra information, like the current phase of the moon or your activity levels or the temperature. But complications are useful in a few different ways. First, adding a complication to a watch face makes watchOS 3 prioritize that app, so it'll stay in memory longer, update in the background and launch faster when you want to see it. Second, complications act as app launchers themselves — tap on one and that app will open immediately. A complication that doesn't offer any information, but just an icon — Find Friends, for example — can still be useful as a way to quickly launch that app.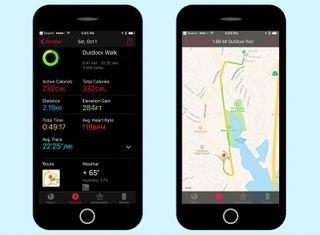 View a Route Map in Activity
You can view the route you took for any activity — whether you took your iPhone or just an Apple Watch Series 2 — in the Activity app on your iPhone. To see the map, tap on the Workouts tab, then tap on a workout. Scroll down below the average pace to see a small Map thumbnail. Tap on that thumbnail to display the full route map.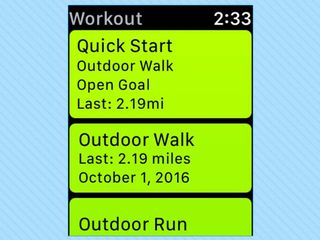 Start a Workout Fast
A lot of features of the Apple Watch that can take several swipes and taps can be performed much more rapidly by using Siri, including launching pretty much any app. But my favorite one might be kicking off a workout: Just trigger Siri by holding down the Digital Crown and say "start outdoor run," or whatever your preferred workout is. That's all it takes.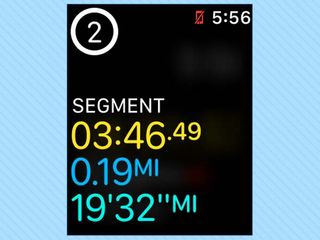 Workout Shortcuts
The Workout app remembers your most recent workouts and offers them as Quick Start options at the top of the list of workouts. So if you run or walk specific distances regularly, you'll be able to start them with a single tap. While you're working out, if you want to mark a segment (so you can split your workout up into chunks, each with its own distance and pace calculations), tap twice on the Apple Watch display during the workout. If you need to pause a workout temporarily, just press the Digital Crown and the side button simultaneously. Push both buttons again to resume the workout later.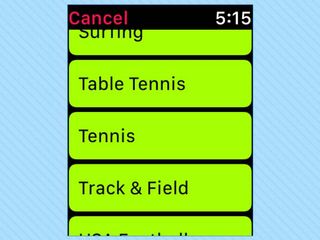 Give Names to Your Other Workouts
The Workout app only offers a few types of exercise as options by default. Every other form of physical activity gets chucked into a big bin called "Other." But you don't need to keep your workouts in that bin. When you're done with an "Other" workout, you can tap the Name Workout button and choose an appropriate label from more than 50 other common activity types. Once you've added that new label, it will appear in the future on your workout list.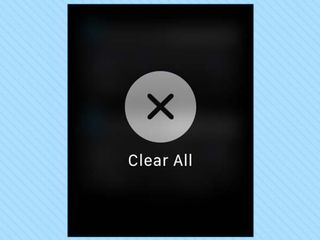 Clear All Notifications from Notification Center
You can swipe down from the top of the screen to display all the notifications on your Apple Watch, and you can delete them one by one by swiping from right to left on them and then tapping Clear. But who has the time to individually clear notifications? Clear them all at once by pressing firmly on the display, and then tapping on the Clear All button.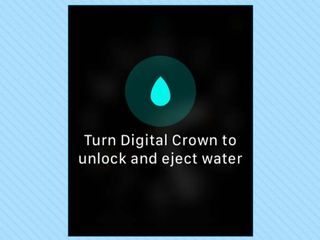 Turn on Water Lock Any Time You're Worried about Stray Presses
The new Water Lock feature on the Apple Watch Series 2 allows you to batten down the hatches and make sure the Apple Watch won't accept any input. This is a feature designed for swimming, where the constant movement of your arm in and out of the water could lead to movements that the Apple Watch might mistakenly interpret as touches. You can turn on the Water Lock feature anytime by swiping up from the bottom of the screen to reveal Control Center; then tap on the icon that looks like a water droplet. To disengage this feature, rotate the Digital Crown until the watch unlocks. You'll hear a series of low beeps — that's the Apple Watch speaker vibrating to eject water from the speaker compartment.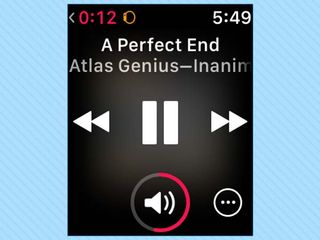 Use Your Apple Watch as an iPod
The Apple Watch Series 2 has GPS, so you can go for a run and it'll be able to log your location. But did you know that you can use any Apple Watch as a music player when it's not connected to an iPhone? You can sync a playlist from the Music app on your iPhone to the Apple Watch. To select the playlist, open the Apple Watch app, tap Synced Music, and choose a playlist. You'll need to attach your Apple Watch to its charger to sync the music over. Once that's done, you can use the Music app on the Apple Watch to control playback — just scroll up and select Apple Watch, rather than iPhone, as the source. Be sure to pair your Bluetooth Headphones with your Apple Watch from the Bluetooth menu in the Apple Watch's Settings app.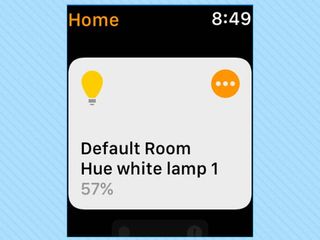 Use Home to Control HomeKit Appliances
Apple's expanding HomeKit technology for smart homes has resulted in the creation of a Home app for iPhone, and you can control HomeKit devices via Siri as well. But there's also a Home app on the Apple Watch, as well as a Home complication that gives you quick access to your HomeKit devices right from your wrist.
Editors' Note: This slide corrects an earlier tip about controlling connected devices with your Apple Watch.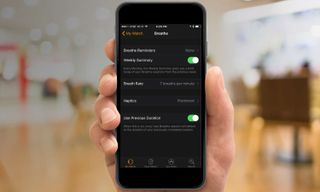 Turn Off Breathe. Or Tune it Up.
watchOS 3 features a new app called Breathe, which prompts you every so often to stop and take a brief break for some deep breathing. If you think this sounds like a bunch of hippie nonsense, you can turn it off. Open the Apple Watch app on your iPhone, tap on Breathe, and set Breathe Reminders to None. If you like Breathe but find that it isn't working quite right for you, you can also use the Apple Watch app to tweak its settings. You can set Breathe to prompt you to stop and take a breath every 1, 3, 5, or 7 hours. And you can adjust the breath rate between 4 and 10 breaths per minute, to keep you from hyperventilating when you're supposed to be relaxing.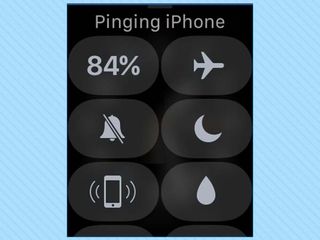 Ping Your Phone
This feature has existed since the Apple Watch shipped, but I'm constantly surprised that people don't realize it's there. If you swipe up from the bottom of the screen to bring up Control Center, one of the icons is a picture of an iPhone with waves radiating out for it. Tap this button and your iPhone will beep loudly, regardless of the iPhone volume setting or even the position of its mute switch.
It's Find my iPhone on a personal scale. I use this feature all the time to figure out where I set my phone down in my house — it's always the last place you look.