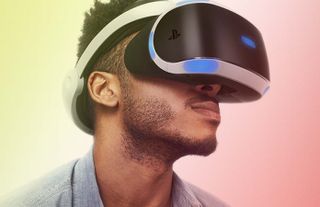 Best PS4 Accessories
Sony's PlayStation 4 isn't just a game console — it's also a streaming platform, an entertainment center and a virtual-reality hub. While the PS4 does just about everything you need it to do right out of the box, with a few extra add-ons, you can make it into a formidable device to rule the entire living room. Whether you need extra space to store your games, specialized controllers for your favorite genres or just a better way to keep things charged, here are some accessories that are worth their weight in dollar bills.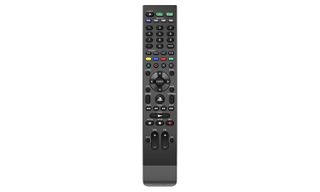 PlayStation 4 Universal Media Remote
While it's not a necessity if your PS4 is mostly for games, the PlayStation 4 Universal Media Remote is a boon for videophiles. The PS4 controller is generally a thing of beauty, but controlling media — especially DVDs and Blu-ray Discs — can be a real mess, especially if you need to hand the controller off to a friend or family member. The Universal Media Remote, powered by Bluetooth, lets you control videos in a simple and intuitive way, which is indispensable if you share a PS4 with nongamers.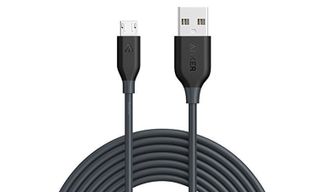 Anker PowerLine Micro USB (10 ft)
The charging cable that's included with the PS4 is approximately the same length as a hydrogen atom, which makes it almost impossible to continue gaming while your controller recharges. You can always fall back on Anker, whose 10-foot-long micro USB cable will suit most living room setups, and may even charge controllers a little faster than PS4 owners are accustomed to. You can get it in multiple colors, too, to match your controller.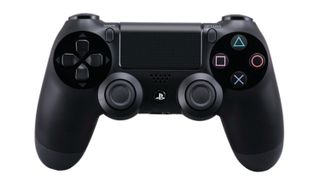 DualShock 4 Wireless Controller
In addition to letting your friends get in on the action, a second controller is perfect for continuing to play while you let your primary one recharge. In the multiplayer sphere, PS4 games often support up to four simultaneous players, so having a handful of these to go around is never a bad investment. An extra controller is one of those things that you think you can do without, until you really, really need one. Controllers come in a variety of colors, including blue, red, gray and black.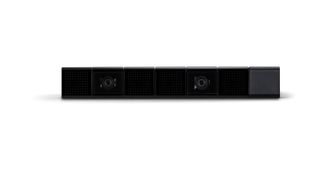 PlayStation Camera
The PlayStation Camera worked for a few games in the PS3 days, but no one was really sure what its primary purpose was. Then Twitch came along and changed everything. If you broadcast game streams from your PS4, the PlayStation Camera is the simplest way to get your lovely mug on-screen next to the in-game action. Supply and demand wax and wane for the camera pretty regularly, so if you want one, be sure to pick it up while it's still in stock.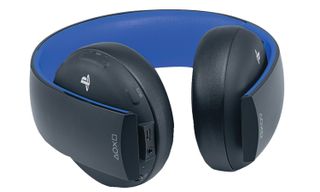 PlayStation Gold Wireless Stereo Headset
The PS4's default microphone is just a small wire with only one earbud and a cell phone-quality mic. If you're going to do some serious competitive gaming and/or streaming, you need a better tool for the job. The PlayStation Gold Wireless Headset is one of the simplest and most straightforward sound solutions for the PS4, featuring comfortable ear cups, a high-quality microphone and an optional 3.5-mm adapter for everyday use.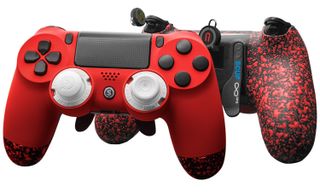 Scuf Infinity4PS Custom Controller
Sony hasn't released anything as intricate as Microsoft's Xbox One Elite controller, but that's where third parties have stepped in and done the legwork instead. Scuf Infinity produces customized PS4 controllers, where users can select everything from the colors, to the chassis style, to the grips. Each Scuf controller comes with two extra paddles to extend the left and right triggers, and users can even pick custom chassis prints, like American flags or camo patterns. The controllers skew more garish than elegant, but if you have a design in mind, Scuf will make it happen.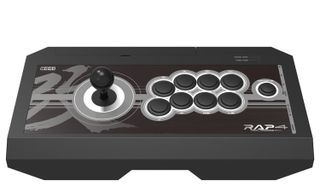 Hori Real Arcade Pro. 4 Kai
A regular controller is OK for fighting games, but aficionados swear by fight sticks, like we used to have back in the arcade days. The Hori Real Arcade Pro. 4 Kai pad is one of the best on the market, featuring a joystick, nine buttons and full compatibility with PS4, PS3 and Windows PCs. You can customize individual buttons, make use of a Turbo mode and even use a side-mounted touchpad for fine navigation.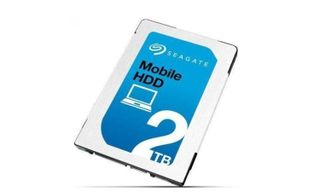 Seagate 2TB Hard Drive
The PS4's initial 500GB storage may sound like a lot, but it can get inundated with games, downloadable content, videos, and music, and save files pretty fast. If you'd like to quadruple your storage space, pick up a 2TB, 2.5-inch hard drive, which you can install with just a screwdriver, a USB drive and perhaps 15 minutes of spare time. Seagate is one of the most reliable brands of hard drive out there, meaning that you won't need to crack your PS4 open again for a long time.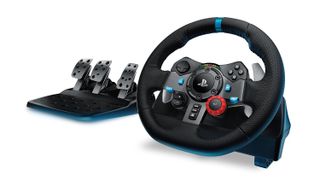 Logitech Driving Force G29 Race Wheel
Logitech makes some of the best mice, keyboards and controllers on the market, but as it turns out, the company's expertise expands to racing wheels as well. The Logitech Driving Force G29 Race Wheel is a wireless two-piece set, which includes both a realistic racing wheel, complete with a faux-leather cover, and a three-pedal peripheral to mount on the floor. Combine it with an optional Logitech G Driving Force Shifter ($60), and you can turn your living room into a pretty reasonable facsimile of a race car, if your family will allow it.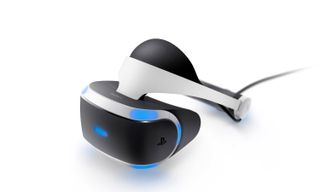 PlayStation VR
With PlayStation VR, even humble console owners can get in on immersive virtual reality. PlayStation VR is a headset that is designed exclusively for the PS4, which makes players feel like part of the game rather than just a distant puppet master. With video game series like Batman: Arkham and Resident Evil already available in VR, Sony's headset lets players experience their favorite series from a whole new — and potentially much more exciting — perspective.