8 New Apple Watch Features That Make It Worth Buying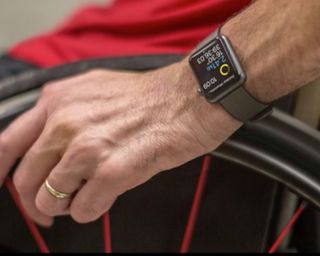 8 watchOS 3 Features That Make Apple Watch Better
The biggest issue with the Apple Watch has been buggy, slow, unintuitive software with apps that take forever to load. At its WWDC conference, Apple announced watchOS 3, a free update coming this fall, that will make apps load quickly and provide a number of new features to make the Watch more useful.Here are the 8 best new features in watchOS 3: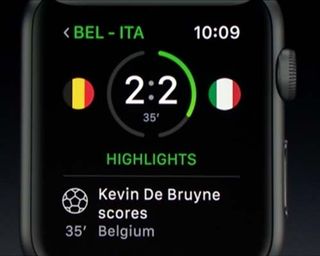 Faster Apps
VP of technology Kevin Lynch demoed how swiftly the Apple Watch can launch apps. When he chose Onefootball from a complication on his watch face, the app showed up immediately without any loading or lag. Lynch said that the process is seven times faster than it was on watchOS 2, and its a big step — this was one of the biggest pain points on the Watch.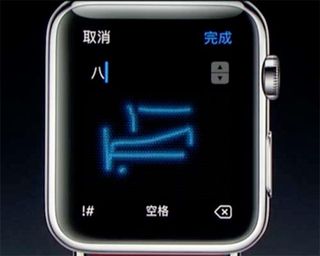 Scribble
If you don't want to pull out your phone to respond to a message and you're not in a place where you can respond with your voice, you may want to try Scribble. This new feature lets you draw out letters and numbers on your watch, which will automatically translate to text that you can send. Apple's demo included both English and Mandarin. If you think you've seen this before, you have: Google just introduced a similar feature with Android Wear 2.0 at Google I/O.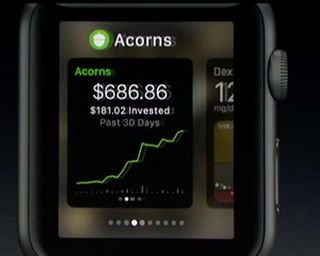 Dock
Finding apps on the Apple Watch has been a pain. You have to enter the app launcher and zoom in to a tiny circle with your favorite app. The new dock is similar to that on your Mac or iPhone: you can pick some favorite apps that you can access just by pressing the bottom button underneath the digital crown. Instead of a huge crowd of tiny apps, you'll have a curated list of programs you can jump to quickly.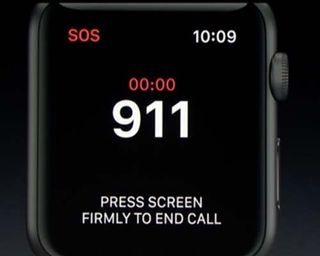 SOS
SOS lets users contact emergency services quickly and easily. It's a feature that you'll hopefully never have to use, but could be helpful in a worst-case scenario. Pressing and holding the side button will start a countdown to call 911. It will automatically call your pre-set emergency contacts with your current location, so they can help you respond to an emergency. SOS also lists your medical ID information, which you may already have on your iPhone.If you're not in the United States, the Apple Watch will know and call the appropriate emergency services phone number. On stage, Apple showed it being used in Hong Kong and calling 999.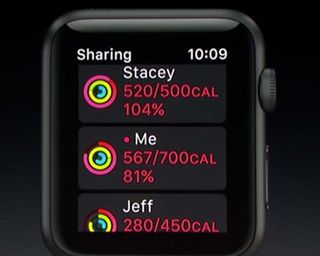 Activity Updates
One of the Apple Watch's most devoted fan bases is health and fitness users. Apple is expanding its Activity app to compete with Fitbit and let users compete and encourage each other. By swiping right in the app, Watch owners will be able to see how family and friends are doing in achieving step and activity goals. You'll be able to see their rings, as well as sort by details like minutes active and calories burned. You can also send pre-written words of support or smack talk, like "You're Going Down" or "Like a boss."Wheelchair users are getting a significant update, too. The watch will recognize many common methods of rolling a wheelchair and count them towards activity and will have workouts specifically for those users. Time to stand will be replaced with time to roll, a reminder to get some quick activity in during the day.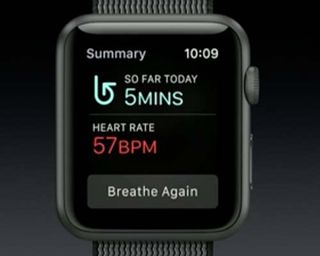 Breathe
If you're stressed, you may be consulting your Apple Watch to calm you down. The new app will guide users through deep breathing sessions ranging from one to five minutes. It will show users patterns to breathe to on screen, or, if you prefer to close your eyes, use gentle haptic feedback. At the end, you'll receive a summary with your heart rate following the breathing exercise.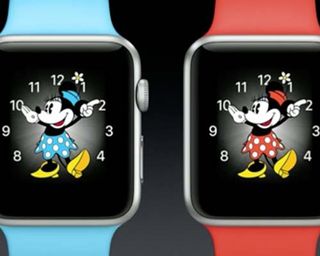 Watch Faces
Want to wear something professional at work and a little more fun during happy hour? WatchOS 3 will make it much easier to switch between watch faces. You'll be able to switch watch faces by swiping from edge to edge.There's also a few new faces in watchOS 3. Minnie Mouse will join Mickey in the new update, and she can wear dresses that match your watchband. A new minimalist face called "Numerals" will show you only what hour it is, and a new Activity watch face will show you the time on top of statistics from your Activity app.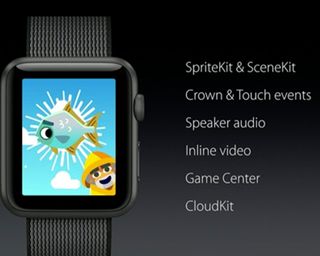 Developer Tools
Apple is opening the Watch up further to developers with a bunch of new APIs and developer tools. Developers will now be able to use Apple Pay in apps, let fitness apps run in the background, access speaker audio,connect with GameCenter, use SpriteKit and SceneKit for better-looking apps and access the cloud with CloudKit. These may all turn into more advanced apps for Apple Watch wearers.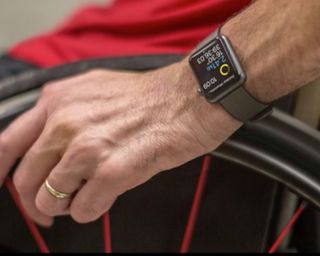 More About the Apple Watch
Want to learn more about the Apple Watch? Try these stories: