15 Tech Tricks to Teach a 5-Year-Old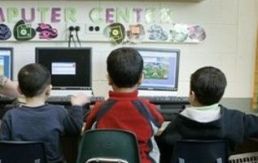 Tasks a Kindergartner Can Learn
What can five-year-olds do these days? Surprisingly, quite a bit (especially if they are given cutting-edge tools and some time to master them.) With a few kids in the house under age six, I've been impressed with the number of tech-savvy tasks they've been able to accomplish. The five-year-olds, especially, seem to have an enthusiasm for learning new things and trying out anything without fear of failure (or breaking the hardware). We observed our kindergartner to see what types of activities in which he was most inclined to take an interest, gave some gentle guidance, and watched him create, learn, and explore. Here is our list of 15 surprising tech tasks nearly any five-year-old can accomplish (even if they aren't able to read yet).

Learn a Language
Speaking in a second tongue is a challenge for any age group, even without involving computers. Traditional methods of flashcards, textbooks, and audio tapes can be effective, but we found that much of the learning in our house came when we introduced high-quality language software. A good program will incorporate natural-speaking situations and the capability for the child to "speak back" into the computer for auto-correction via a USB microphone. If started by age five, it's possible for a child to become fluent in a second language well before their peers, all the while enjoying it as a fun activity, instead of as a tortuous chore.
Systems like Rosetta Stone can cost an upward of $500 for a complete set of lessons, but have been a top resource for home and public schools, alike. To get an idea whether a foreign-language program is appropriate for your five-year-old, request to see a demo before you buy. Also, remember, most children this age don't have a firm grasp on reading the English language, so be sure that the program incorporates visual guides over the written word.
Cheaper alternatives include JumpStart Spanish (look for the Windows XP version), or even Sesame Street's site, which offers a more practical vocabulary than, say Dora The Explorer.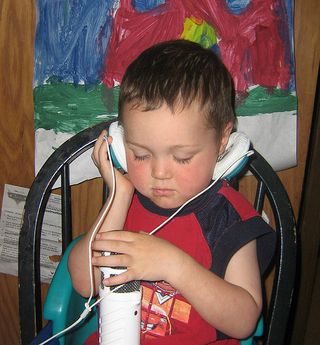 Create a Podcast
This is possibly the most low-tech skill on our list. Creating an audio broadcast requires little more than a willing child and a phone line. By using any number of online services to host and edit your production, kids can "host" their own podcast on any number of topics. To see an example of what can be done with a bit of scripting and the guidance of a good mentor, check out The Home Office Mommy and her Junior Apprentice as they share one of their newscasts created with their home phone. Popular services that can give you an edge include Cinch and BlogTalkRadio, which both offer call-in recording and hosting. Little podcasters may also enjoy getting a basic intro to audio editing with the simple-to-use and free Audacity software (which can record files using a basic USB microphone) and the accompanying MP3 encoder (which lets you convert to popular MP3 formatting for portable listening devices).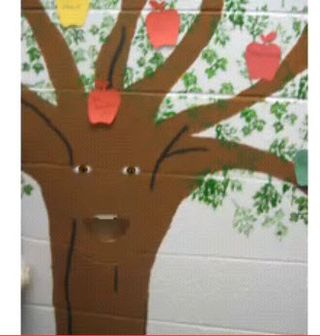 Transform 2D Photos into Talking Animations
While most five-year-olds won't get the humor in a typical Jib Jab cartoon, they might appreciate the artistic license behind it. With their own hand-drawn sketches and the assistance of software like Reallusion's CrazyTalk Facial Animation Creator ($50), they can create their own versions of verbose cartoons, with little to no grown-up interference. While the potential for goofing off is high, there is an actual educational component to the software that can be used to reinforce all kinds of learning topics. The case studies of schools that have used these talking animations seem more than just promising. If nothing else, your five-year-old can bring a self-portrait to life with little tech know-how and produce a complete musical to commemorate a special event or share a special story. As an added bonus, the potential for fueling a creative passion for more advanced movie animation skills is phenomenal.
YouTube video: http://www.youtube.com/watch?v=4ChGWJtAEWc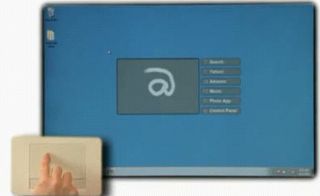 Access and Utilize Multimedia Libraries
Windows commands can be a pain, especially when you're a little too young to remember where all the letters are located on a typical QRTY keyboard. While the hunt-and-peck method of finding keyboard prompts can eventually happen, it may be just as easy (and more motivating) for your youngster to use "trace" commands to tell their laptop or netbook that they want to access the latest download of the "Chipmunks: The Squeakquel Soundtrack," for example. Thanks to the intuitive nature of the Scrybe software driver, which is free to try from Synaptics, touchpad gestures can be tailored to fit the skill level of your little multimedia user with no reading required. Sample commands include tracing an "M" on the touchpad to launch a favorite movie, tracing "P" to open a family photo album, and more. An adult will need to se up the initial commands (which can even include simple personalized gestures to rotate, crop and enhance), but once it's programmed, you can stay "hands off" while they play.
Note that only 60% of PC touchpads will be compatible, but if you're a fit, then it's a brilliant hack for kids and adults, alike.
YouTube video: http://www.youtube.com/watch?v=2lfVt_lIkMQ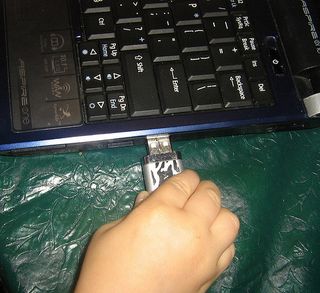 Use a Basic Storage Media Device
If a kid can master the art of "drag and drop," then using a standard thumb drive should be cake. While it's not recommended that you allow your preschooler to carry around a $50 unit or one that contains your only copy of a precious file, it can be empowering to allow your five-year-old to have his or her own USB storage device for saving photos or art creations on. Fun designs include those that go around the wrist like a bracelet.
Not only is it a clever way to keep several works-in-progress on hand for transferring between several machines, but it helps to reinforce the basics of how file folders and subfolders can work. And since most trade shows send you home with no less than a dozen of the things, this is one computer accessory you won't freak out about if and when it gets lost in the bottom of the toy box.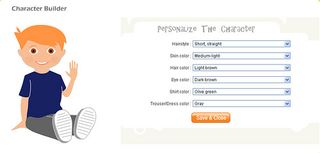 Create an Ebook
Popular among social media gurus as well as anyone else with something to sell, ebooks can be a cheap way to get a message across. There is no shortage of companies and platforms that can be used to create and market an ebook, but when dealing with a children's creation, most are overloaded and not too conducive to creativity. One company, LittleWriteBrain, has seemed to come to the rescue with a program made specifically for the juvenile crowd, giving them a way to go through the process of creating a story and then offering an option to see the creation in a printed format. Unlike other "storybook creation" services, you can choose to opt-out of the hardcopy purchasing portion, leaving the book to be stored as an electronic creation on the Website. While not a substitute for a made-from-scratch ebook of your child's imagination, it's great practice for the character and plot-development skills they'll use when they get older and when they can, presumably, write better.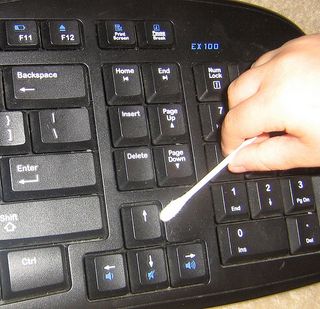 Clean a Workstation
While we wouldn't recommend that a five-year-old go as far as accessing the BIOS menu to configure your peripherals, there are some spring cleaning tasks that a parent or teacher can feel good about equipping a kindergartner to do. First on the list? De-cluttering. Kids can be just as bad as adults when it comes to leaving things lying around a workstation. By teaching them that everything has its place (including software, office supplies, peripherals, and cords), they'll start learning the right way of taking care of equipment early. You can also give them a simple tutorial in hardware cleaning. Since many kids will attempt to do this anyway, it's best to show them the proper way to de-smudge an LCD display or use an air canister to make a keyboard crumb-free. And by all means, be an example. If you don't want Junior eating cereal at your family PC, don't be caught doing it yourself.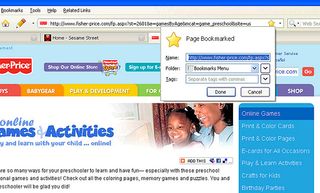 Utilize Bookmarks
Kids are creatures of habit, and if you've not bought into the necessity of having a kid-friendly browser, bookmarks or favorites are a great way to keep kids visiting the same Websites without a lot of extra hassle or training. Our five-year-old has a very strict regimen of how he likes to "play online." It includes popping open a browser and heading directly to their very own directory of bookmarks. With photos icons assisting him with what each site offers, he's usually well on his way to playing his favorite games before he even sits down. Once a week or so, we discuss which sites are still "cool" and which ones have gotten tiring. We adjust bookmarks accordingly, giving fresh sites to visit on a regularly basis.
Note: new sites can make a great reward system, as well. For a job well-done, a child may find a surprise new favorite in his or her browser). We can't stress enough that bookmarks aren't a substitution for parental monitoring and involvement. They can, however, give an eager Web surfer a little more "perceived" independence when browsing.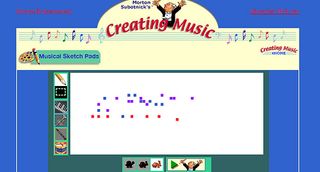 Compose Music
Even those of us with a deep appreciation for the more "classical" methods of music instruction understand that computers can be a super aid to help jump-start a budding composer. If your child is getting tired of long days of practicing the piano, computer software can be the perfect way to reignite interest while offering tools to help stretch the imagination (especially in the field of composition.) One of our own favorites, Morton Subotnick's World of Music, is designed specifically for this age range, and gives a blank "musical canvas" to kids who wish to create something of their very own.
The elements of pitch and rhythm have never been so interactive, and parents may be surprised at how detailed each composition will became after just a few sittings with this software and how it can transfer over when playing "real" instruments. With all the benefits of a synthesizer, but without the overwhelming number of options, this software helped to build a new level of musical awareness in our own bored-by-traditional-methods child. Your child can also try this kind of music "sketching" for free at the Morton Subotnick Creating Music Website.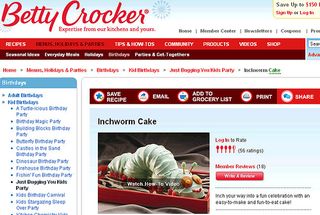 Design a Birthday Party
Kids this age really know what they want when it comes to birthday celebrations. If they aren't sure of all the details, they usually have an idea of what kind of cake they'd like. Our five-year-old was able to really get involved in the design of a recent party, thanks to Websites like BettyCrocker.com and FamilyFun.com. A child this age can easily look at all the birthday themes available and help choose one that will not only make him or her feel like an honored guest, but will shave a few bucks off the cost of having one of those ridiculously expensive licensed-character parties. With decoration ideas, cake recipes with how-to videos, and invites to print out, you may end up with your own underage, in-house party planner, which is a good thing. Just park them in front of the computer and let them click through all the themes for their age or gender. The excitement for them of getting to help plan will help overcome any objections to having everything be DIY–we promise.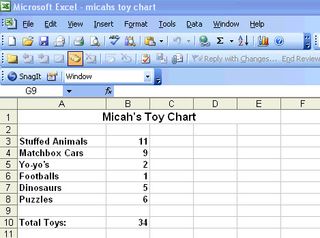 Create a Basic Spreadsheet
What's one of the most hated computer programs for many adults? Excel. And yet, it's so useful for so many practical applications and is required learning for many high schools and colleges. What if you could take away some spreadsheet anxiety at an early age and give your five-year-old a way to learn some useful skills? It's possible with a few quick exercises to help introduce Excel (or a competing spreadsheet) to your child. Simple tasks could include typing the names of colors down the rows and having your child fill in numbers next to each one based on their preference (one for the best, 10 for the worst). They could also make a list of all their toys and then sort them out in alphabetical order.
Another fun task is to have them "catalog" toys by having them type how many they own next to the name of each toy, while grown-ups can help pre-spellers with this one. The point is simple: spreadsheets are a tool to be cherished. Given a little direction and some fun real-life examples, kids as young as five can learn to love and not fear them.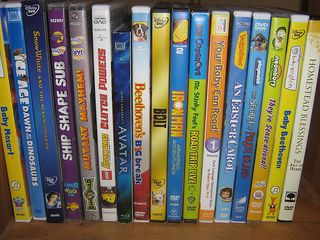 Burn a DVD Copy
Before we get too far into this one, we'd like to remind you that we understand piracy. This is also one of those tech skills that means much more if you teach your kids about it, too. Assuming that you're teaching your child how to make a legal copy of their own movie, showing them how to burn a DVD can be cake–even at age five. Depending on the software, it can simply be a matter of inserting the DVD the right side up, waiting for the screen to pop up, and hitting the big red "burn" button. How you'd like certain details to occur (menu features, subtitles, DVD-extras, etc.) is completely up to you. The point is that most kids already know how to operate a DVD player, DVR, and laptop. So burning a DVD? That's easy. If your child is burning a DVD of a video they made and can customize the label, it's not only an exercise in "let's see what my kid can do," but it may be considered an art.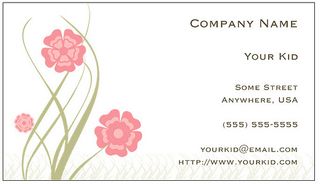 Design a Business Card
Why would a kid want to do this? Why not! My children know all about business cards (they see me hand mine out all the time), so when it comes to a kid wanting to emulate their parents, a business card only makes sense. While we won't suggest that your child create one with actual contact information to be printed and dispersed, it can be a fun exercise to go to a business card-printing site such as VistaPrint, for example, and play around with the design. It's great practice for helping them remember their street address and phone number (all good things to know in the event of an emergency) and the ability to upload custom graphics only rewards them for their artistic ability. Whether you decide to go ahead and have any printed is up to you. The procedure for making one online is fun for most five-year-olds and it can help reinforce basic skills in a way you may never thought of before.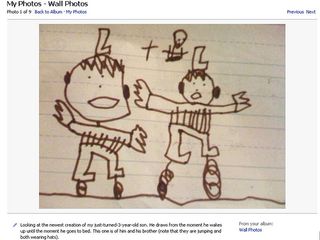 Post Photos to Facebook
The most popular social networking site at the time of this writing is strictly for users ages 13 and up, but even my three-year-old knows how to look over my shoulder and see pictures of Grandma with the cousins while I chat on Facebook. Because kids understand that the site is a gateway to long-distance friends, they've enjoyed watching me post photos from my iPhone and have even participated in the event. It's not uncommon to see my five-year-old taking a picture with the phone and asking if I can post it to Facebook. However, with the easy-to-use apps available, he could just as easily do it himself. Would I want him to be uncensored in his attempts? No way! Otherwise, we'd end up with an occasional shot of Mom in her P.J.s or a naked baby brother streaking across the kitchen. But with permission, wisdom, and some family interaction, we've enjoyed the ease of sending pics straight from the phone, something that leaves my son with a unique sense of pride.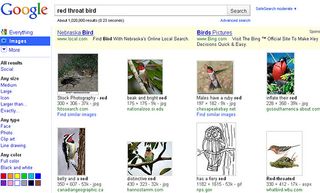 Identify a Bird, Flower, or Animal with Google Images
This is another activity that should be done in a highly supervised setting, but one that has provided my family with many educational rewards. Since bird watching is a favorite pastime for my children, they often come to me asking "what kind of bird is that?" We then head straight to Google Images, type in some modifiers, and begin the hunt for the mystery bird. As my children grow older, however, they are able to do much of the work themselves. Creating a description, typing it in the search box, and combing through the results is like a treasure hunt with one of the best rewards that is the reward of knowledge. Paired with a kid-friendly search browser, this activity would work best. Even in the absence of one and with the SafeSearch feature set to "strict," most five-year-olds can match the photos to their observations–making bird watching or backyard animal safaris a most gratifying experience.