10 Cheap Gadgets to Keep You Cool This Summer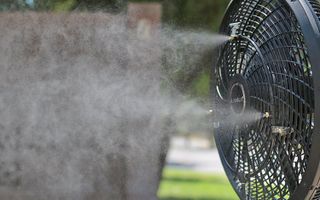 Top picks under $30
There's more than one way to beat the heat of a sultry summer day. These top products will help keep you from melting into a pool of your own sweat. All are either Amazon Best Sellers or Amazon Choice products and have a rating of B or better from Fakespot, which analyses user reviews for authenticity. And all cost less than $30, so your wallet won't perspire, either.
Credit: AZCoolMist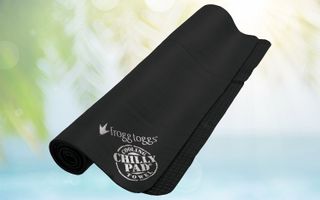 Frogg Toggs Chilly Pad cooling towel
Soak this towel in cold water and wrap it around your neck, and it'll help keep you cool when you're out in the sun. According to the company, the towel will reduce the ambient temperature by 30 degrees (F), and it should work for up to 4 hours before it needs another soak. The towel measures 33 x 13 inches and comes in 13 different colors, including some high-visibility neon green, orange and yellow.
Credit: Frogg Toggs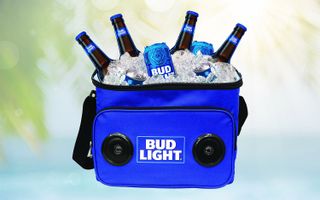 Bud Light cooler/Bluetooth speaker
Bud Light may not be the greatest beer, but this portable cooler will at least keep your brews cold, while also playing your favorite tunes. It can fit up to 24 12-ounce cans, more than enough for a day at the beach, and the device's dual speakers, while not of the greatest quality, can still provide some entertainment. You can connect a phone or tablet to them via Bluetooth or a 3.5mm audio jack. If the blue Bud Light styling isn't to your liking, you can opt for the classic red Budweiser version.
Credit: Bud Light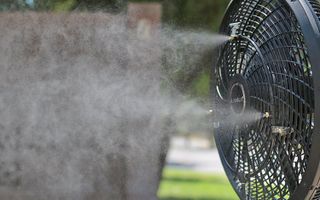 AZCoolMist fan ring
Give your fan a little extra cooling oomph by adding a misting ring. This kit, which is available in lengths from 8 to 16 inches, and with two to five brass nozzles, connects to a standard garden hose. It provides a fine mist of water, which the fan then blows into the air.
Credit: AZCoolMist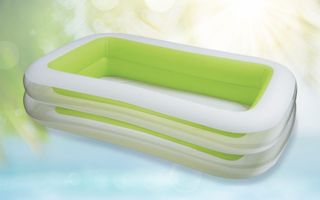 Intex inflatable pool
When the town pool is just too far away, this backyard pool could be just the thing to help you cool off. Measuring 8.6 x 5.7 feet and with a depth of 22 inches, it can easily accommodate two or more family members. The pool has two inflatable chambers and comes with a repair patch kit in case of a puncture. Recommended for ages 6 and up.
Credit: Intex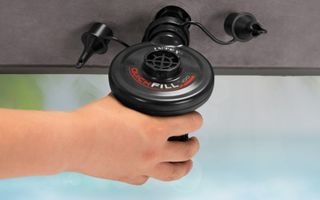 Intex Quick-Fill air pump
Unless you have the lungs of Superman, you'll want a pump of some kind to inflate your pool. This electric air pump comes with three nozzles, so it should work with a variety of inflatables, and it can be used to blow up air mattresses, too. The nozzles also have a deflate feature for when it's time to pack things up for the season.
Credit: Intex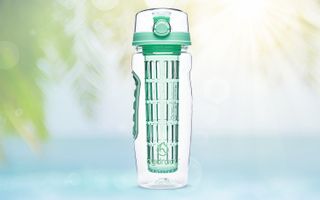 Hydracy fruit-infuser water bottle
Spice up your water. A perforated insert for this water bottle lets you add flavor by submerging lemons, mint, strawberries or whatever else you prefer. The bottle has a large, 32-ounce capacity and a flip-top lid. It also comes with a sleeve to help keep your beverage cool and a booklet with 25 infusion recipes. The bottle is available in seven colors: green, blue, black, purple, lime green, pink and yellow.
Credit: Hydracy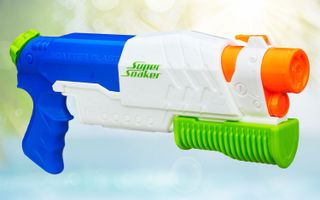 Nerf Super Soaker Scatterblast Blaster
Cool off and rekindle a bit of your youth as you douse your friends in a stream of water. This pump-action Super Soaker shoots out five streams of water up to 35 feet, ensuring that your target will get sufficiently wet. A 22-ounce capacity means you won't have to go for refills at the hose too often.
Credit: Hasbro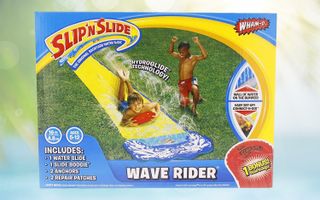 Wham-O Slip 'N Slide Wave Rider 16 inch
Let your kids slide their way through the season with one of the most iconic summer toys of all time. Once lubricated with a steady stream of water, this 16-foot slide lets you go skidding down your backyard into a mini splash pool at the end. This kit also includes an inflatable boogie board and two repair patches. The Slip 'N Slide is recommended for children ages 5-12 and for individuals under 5 feet tall and weighing less than 110 pounds. Not that those recommendations will stop you.
Credit: Wham-O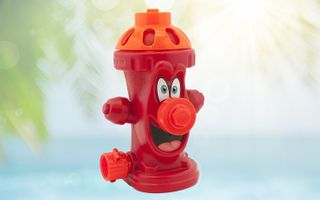 Kids' sprinkler fire hydrant
Connect your garden hose to this hydrant and watch it spray water up to 8 feet in the air. Plus, the top of the hydrant rotates, making the water spritz around in different directions. Your kids — and you, too — will enjoy the simple pleasure of running under the streams of water. The hydrant, which is about 8 inches tall, is available in red, purple or blue.
Credit: Fun Splashers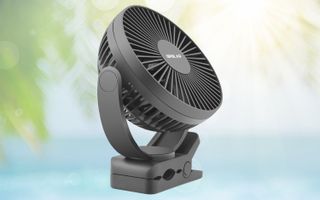 OPolar clip fan
Whether you're at your desk or on the go, a small portable fan could be all that you need to stay cool. This fan by OPolar measures about 5 inches in diameter and about 7 inches tall. Its head rotates 360 degrees vertically and horizontally, and it has three speed settings. A clamp at the bottom lets you clip the fan to various items, such as a stroller handle, but it can also stand on its own. A timer will automatically turn the fan off after 1, 2 or 4 hours, and the built-in 5,200-mAh battery can keep the fan running for up to 48 hours, depending on the mode you select.
Credit: OPolar