The Best External Hard Drives for PS4 and Xbox One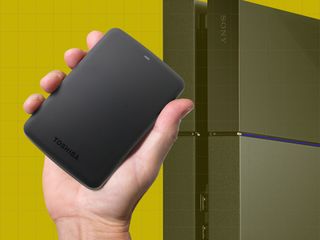 The Best External Hard Drives for PS4 and Xbox One
With a slew of AAA memory-hungry titles like Borderlands 3, The Outer Worlds and Cyberpunk 2077 out there, your consoles are going to need more storage to house your games. Both the PS4 and Xbox One allow you to simply plug in any one of the hard drives we've listed below to a USB port on your console to expand your storage.
The ability to extend your storage can get pretty expensive depending on the size you need. If time is no object, then we recommend waiting for some awesome external hard drive deals on Amazon Prime Day 2019.
PS4 and Xbox One have very similar requirements for external storage. Drives on both consoles must be USB 3.0 compatible and have a storage capacity no smaller than 256GB. Both consoles will reformat the external drives, which erases any prior data on those drives and locks out usage by other devices, like a PC.
On PS4, the capacity can be no greater than 8TB, although drives at that size are very expensive. On Xbox One, two external drives can be used simultaneously up to 16TB of storage. With those parameters in mind, here are the best external hard drives for PS4 and Xbox One:
Credit: Toshiba, Sony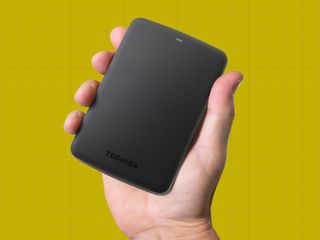 Toshiba Canvio Basics 500GB
If you're looking to give your PS4 or Xbox One's internal storage some relief, the 500GB range is where you should start looking.
At about the cost of one new game, you'll be able to fit approximately 15 full-size game downloads in this Toshiba Canvio Basics hard drive, if each game is about 30GB in size.
Credit: Toshiba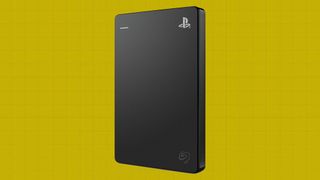 Seagate 2TB External Hard Drive for PS4
Matching PlayStation's signature black and white console aesthetic is Seagate's 2TB external hard drive, which is officially licensed by Sony and is rated to hold over 50 PS4 games. The hard drive is powered via your PS4's USB 3.0 port. With 2TB of added storage, you'll keep the need for deleting downloads and other game data to a minimum, while also keeping the cost in the neighborhood of a new game (with DLC).
Credit: Seagate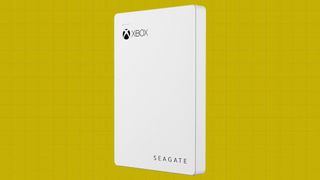 Seagate 2TB Xbox External Drive - Special Edition
Seagate also has an officially licensed Xbox hard drive as well. You can use your newly found 2TB of storage space by downloading some of the 100-plus games on Xbox's Game Pass service, which you get a free month of. The Seagate 2TB Xbox External Drive is sold in both white and green.
Credit: Seagate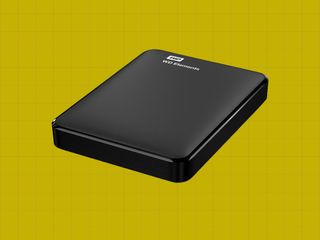 Western Digital 2TB Elements Portable External Hard Drive
This 2TB drive should cover the needs of most gamers for the lives of their consoles when paired with internal storage. Like most portable drives, it does not require an AC adapter, instead drawing all of its power from the console's USB socket. The same model of drive also has a 3TB option, which sells for $120.
Credit: Western Digital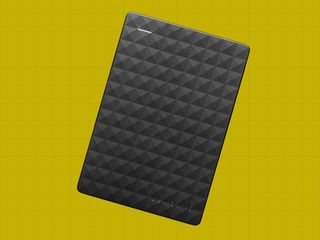 Seagate Expansion 4TB, USB powered
4TB of storage will give you a lot of legroom considering that even the biggest games to come out recently, like 2016's Doom, weigh in at only 80GB. Alternatively, you could get this green Xbox-branded version of the same drive for $30 more.
Credit: Seagate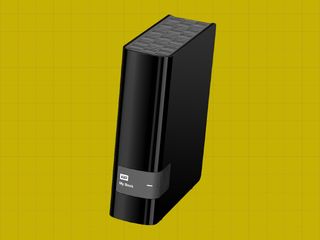 WD 4TB My Book
If you're looking for something that has a few more amenities than the 4TB Seagate, the Western Digital My Book is a good choice: It comes in a nice enclosure, so the drive can be stood upright alongside your consoles. It also requires a wall socket for power, so this drive is a little less portable than other slim drives. And if you later decide to repurpose this drive for use with a PC, you can make use of its suite of system-level backup and encryption software.
Credit: Western Digital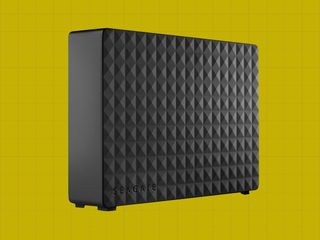 Seagate Expansion 8TB, AC powered
This version of the Seagate drive is bulky, needs to be plugged into the wall and costs almost as much as a game console. But if you never want to think about storage limits again, and price is no object, an 8TB drive is about as high as you can go right now.
Credit: Seagate