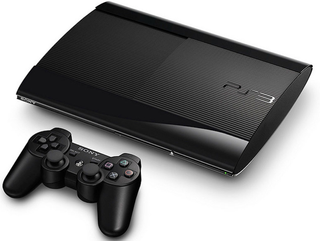 This article was updated on 8/19/2013.

Sony has made an ultracheap, lightweight PS3 available in Canada. It may not be around for long, or it may herald the last big hardware push before the PS4 launch, but either way, a $200 PS3 might be just the entry-level console the current market needs.
The new PS3 model has 12GB of flash storage (like a mobile device, as opposed to a traditional, slower hard drive) and you can buy it for $200 from Future Shop, a Canadian electronics chain, according to an Engadget report.
Other than that, it's what you'd expect from a PlayStation 3: You can play video games and watch Blu-ray discs, and also stream content from video services like Netflix, Hulu and Amazon Instant Video without any additional surcharge.
At present, the cheapest widely available PS3 costs $250 in North America, but sports 160GB of storage, more than 10 times the amount offered by the flash storage model.
If you're looking to buy a PS3, it makes much more sense to drop the extra $50 and get more than enough storage for all the movies (you can download content from the PlayStation store as well as streaming it from other services), games and downloadable content you're likely to need.
However, the flash storage PS3 may not be aimed at traditional gamers at all. Consider the recent release of the Ouya and the reports of Amazon preparing its own Android console. The Ouya retails for $100; Amazon's console might go for $150 (although this is just conjecture).
Both consoles want to attract new and casual gamers: Buy this moderately priced box, and you can play cheap games and watch streaming video.
Suppose, however, that you could get an Amazon console for $150 or a PS3 for $200. A PS3 streams video at higher resolution, has access to much better games and can play Blu-rays on top of all that.
The system is not as light or portable as an Android box, but it provides a much more comprehensive entertainment center for only $50 more. The jump from $150 to $250 (for a traditional PS3) is a lot; $150 to $200 seems like a lot less.
Up until this point, Android consoles and traditional game consoles have not really competed, but that could change as the next-gen consoles come out and the current-gen systems continue to drop in price. If the 12GB PS3 gets a large-scale release, expect it to target a different demographic than the current core gamers the PS3 attracts.
We have contacted Sony to find out whether this PS3 will see a stateside release.

UPDATE: Sony has confirmed the $200 PS3 for a U.S. release by stocking the device in its online store. It will also be available at national retailers throughout the U.S., Canada, Europe and Hong Kong.
Follow Marshall Honorof @marshallhonorof. Follow us @tomsguide and on Facebook.
20 Great Games for Your Android Tablet
10 PS3 Games to Play Right Now