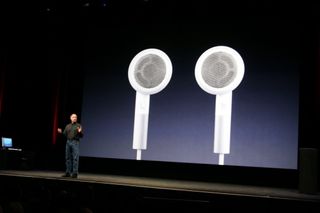 While it's just common sense to free yourself of distractions when you're in potentially dangerous situations, every now and then we hear about a tragedy that involves electronic gadgetry as a lethal distraction.
12-year-old boy Caesar Muloki was hit and killed by New Jersey transit train earlier this week near Central Ave.
The train engineer said that Muloki has his back to the train and was listening to his iPod. The engineer said that he sounded the horn and pulled the emergency brake but was unable to stop in time.
Although this story could have happened decades ago, with a Walkman instead of an iPod, it's still a tragedy with a simple reminder about not being too distracted by your gadgets, be it the volume of your music or poking at your phone while crossing the street.
(Source: WPIX.)