Yesterday Apple got iPhone fans all riled up with the announcement of a media even due to take place on March 17 in the company's Cupertino headquarters and today foggy details are starting to emerge.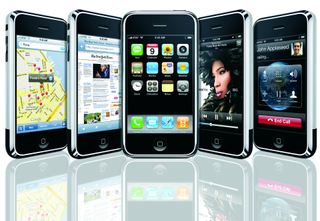 While rumors about an iPhone refresh have so far focused on new hardware as opposed to new software, the news about the OS preview was well received and you guys were full of ideas about what you'd like to see on iPhone 3.0.

The invitation itself didn't offer any clues of what the new operating system will feature aside from a few mysterious sentences detailing the preview will be an advance showing of what the company is currently building.

The Boy Genius Report yesterday afternoon claimed that the new update will have the obvious MMS functionality that so many of you sorely miss with the current iPhones. That said, there was a similar rumor about MMS for iPhone 2.0 and nothing came of it. The slightly juicer bit of gossip is that it's also going to include support for tethering via Bluetooth and USB. No word on copy & paste yet but it seems inevitable at this stage.

Some of you guys posted your own wish lists yesterday, and what you want, we want. So far we've got copy & paste, the ability to use a GPS 'find' function, such as the Google app available for Blackberrys, the ability to run apps in the background, fully functional stereo Bluetooth, MMS, Flash, a shopping cart for the app store instead of purchasing and installing apps individually (we really like that one!).

What have we/you guys left out? Anything else you'd like to see on iPhone 3.0. More to the point, do you think Apple is likely to leave out any of these features for a third year running and why?

March 17, 10 a.m. PDT. We'll keep you posted.