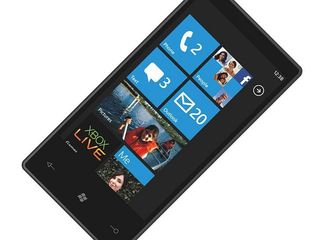 Last week, unnamed sources told consultant group Nomura that Microsoft may be working with a contract manufacturer to produce its own Windows Phone 8 smartphone. At the time of the report, sources weren't sure if the device would simply be a reference platform, or an actual Microsoft-branded smartphone it plans to bring to market.

"We would not be surprised if Microsoft were to decide to bring their own handset to market next year given that Microsoft has decided to bring to market their own Windows 8 'Surface' tablet/PC products," Nomura analyst Rick Sherlund said.

The news arrived just after Microsoft shocked the industry by revealing its own branded Surface tablet. The device will arrive in two flavors: Intel-based sporting Windows 8 Pro, and Nvidia-based using Windows RT. Microsoft is reportedly handing out its own software/hardware platform due to previous failed attempts with its PC partners.

Last week, there was speculation that Microsoft may do the same with the smartphone sector, launching its own Windows Phone 8 device first as a "flagship," following Google's lead with its Nexus products. But on Monday, Greg Sullivan, senior marketing manager for Windows Phone, denied the report, saying that Microsoft has no plans to produce its own company-branded smartphones.

"We have a strong ecosystem of partners that we are very satisfied with," Sullivan said, breaking away from the typical "no comment" stance on industry rumors. Microsoft's "satisfying" lineup of Windows Phone 8 partners include HTC, Nokia, Samsung, and Huawei.

Microsoft may end up manufacturing its own phone anyway if it acquires close partner Nokia. Many analysts already believe the purchase will take place given the mobile market's strategic importance. The smartphone company would also be a bargain too given that its stock is trading at just $2 per share.