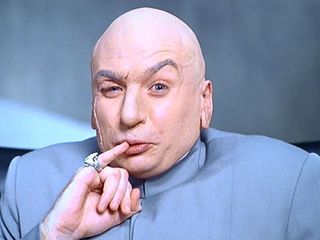 While the United States began sticking its nose into the dispute between North and South Korea using the USS George Washington, WikiLeaks on Sunday released the cache of more than 250,000 U.S. Department of State cables. According to the New York Times, the cache contained a document connecting China's Politburo to the attempted Google hack in December 2009.
The paper reports that one particular January 2010 cable reveals an unidentified Chinese contact who told the American embassy in Beijing that Politburo directed the hack into Google's servers in China. Other cables said that the Google hack was part of a larger, coordinated campaign initiated by the Chinese government and carried out by hired Internet outlaws, Chinese officials and private security experts. Additionally, this group has hacked American businesses and government computers since 2002.
As of this writing, WikiLeaks has not publicly released the China/Google documents. The Wall Street Journal claims that only a select number of news organizations were given early access to the full set of cables. WikiLeaks plans to release all 251,287 leaked United States embassy cables over time, all of which cover confidential communications between 274 embassies in countries throughout the world from December 1966 to February 2010.
"The embassy cables will be released in stages over the next few months," WikiLeaks states. "The subject matter of these cables is of such importance, and the geographical spread so broad, that to do otherwise would not do this material justice. The cables show the extent of US spying on its allies and the UN; turning a blind eye to corruption and human rights abuse in 'client states'; backroom deals with supposedly neutral countries; lobbying for US corporations; and the measures US diplomats take to advance those who have access to them."
The exposed cables now back up speculation that the "Aurora" attack on Google and more than 30 other companies originated from a university used by the Chinese military. When the attacks were first disclosed back in January, Google suspected China but reported that the attack on its Gmail service failed. The State Department even issued a statement, asking the Chinese government for an explanation. However until now, there hasn't been solid "public" proof that the attacks were actually state sponsored.
In addition to the Google/China link, the New York Times said that the leaked cables contained details of a standoff with Pakistan over nuclear fuel, discussions over a unified Korea, suspicions of corruption in the Afghan government and more.