A very early iPhone 16 Pro rumor has provided users a (literally) big incentive to consider opting for an iPhone 15 Pro model instead. That's because, as leaker and display expert Ross Young is claiming, we'll see a hefty size increase with next year's Pro iPhones.
Young, responding to MacRumors, states that we'll see a screen size over 6.8 inches for the larger Pro Max/Ultra model, and over 6.2 inches for the Pro. He says he'll have more to say, including the precise measurements of these two panels, at the upcoming Display Week conference on May 23, so expect an update on this rumor in a couple of weeks' time.
Young's claim would put next year's Pro iPhone around the size of a Google Pixel 7, while the bigger Pro Max would be one of the largest non-foldable smartphones on sale. Even XL Android flagships like the Samsung Galaxy S23 Ultra currently don't normally exceed 6.8 inches.
As a final teaser, Young says that the phones' aspect ratio will "increase slightly" too. This could be interpreted as the phone getting wider or taller, or even both, depending on how you read it. My instinct leans towards these iPhones gaining more height than it does width increase, going by how the 0.1-inch difference between the 6.7-inch iPhone 14 Pro Max and 6.8-inch Galaxy S23 Ultra comes mostly from the Samsung's extra height, with both phones already sharing similar widths.
A grim forecast for small phone fans
This new rumor fits into a somewhat unfortunate trend over the past few years that has seen smartphones getting larger and larger. What would once have been called a "phablet" for its expansive screen a few years ago is now fairly compact when compared to today's range of handsets. And that's bad news for users who like their phones on the compact side, be it personal preference or for practical or accessibility reasons.
The iPhone 14 Pro just about qualifies as a small phone, measuring 6.1 inches. Increasing it further will make it hard for fans of small iPhones to upgrade, especially if they want Apple's best phone features like triple rear cameras, a 120Hz display and the latest chipset.
One notable omission from Young's claims is whether this size change will apply to the standard iPhone 16 and iPhone 16 Plus models. If these stick with the current 6.1-inch/6.7-inch sizes, then the basic iPhone would still be small enough for some users who aren't concerned with getting Apple's latest and greatest hardware.
That said, Apple's non-Pro phones have been increasing in size over time, with the iPhone 13 mini replaced by the decidedly not-mini iPhone 14 Plus last year. Perhaps the days of all sub-6.3-inch iPhones are numbered, even if there's a gap of a year or two between the Pro models and the standard models increasing in size.
What future iPhone buyers should do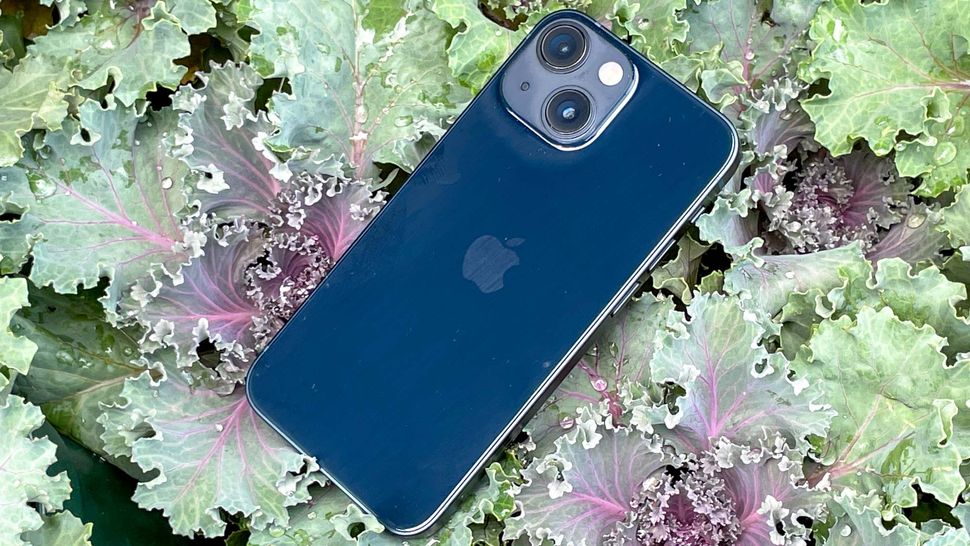 Taking Young's claims as accurate (and he has often been proven right in the past), it may mean users thinking of upgrading their iPhone next year, particularly those set on a Pro model, may be better off going for one of this year's upcoming iPhone 15 handsets or even one of the current iPhone 14 models, before the alleged size increase kicks in.
You'll likely still be able to buy the iPhone 15 and iPhone 14 series, and older models, from third-party retailers and mobile carriers even after the iPhone 16 series launches. Plus Apple will likely sell them as refurbished handsets eventually too. But anyone wanting to buy a box-fresh iPhone or who also has to consider a data contract renewal at the same time will have to factor in Apple's tendency to discontinue Pro iPhones as soon as the next model arrives. You can read more about that in our Fall 2023 iPhone line-up predictions.
There's still the iPhone SE (2022) if you really need a small iPhone. With its 4.7-inch display, thick bezels and single rear camera, it's very much a budget option, not a direct replacement for a modern flagship phone. The iPhone 13 mini's still on sale right now too if you don't mind sacrificing a few features for Apple's smallest full-screen iPhone ever, but we're not confident that model will remain on sale when the iPhone 15 series arrives.
We may soon see our list of the best small phones consist exclusively of newer Android phones, and Apple's small but outdated iPhone SE. But the good news is there's still time to get yourself a well-specced and well-proportioned iPhone. Just don't procrastinate for too long, or you may find your best options are no longer available as Apple's super-sized Pro iPhones loom in the distance.
More from Tom's Guide