Garages are more than just useful houses for cars; they're often an extension of your home. But while it might seem the obvious place to store household items, you'll be surprised to learn there are just some things you should never store in your garage. In fact, incorrect storage will probably cause more hassle than it's worth.
Much like the reasons for things you should never store in the basement, garages are prone to fluctuating temperatures, and humidity throughout the year. As a result, damp conditions in the garage could destroy any valuable items, or worse, invite rodents into your space. So before you automatically stash things away in the garage, here are 7 things you should never store in the garage.
Plus, here are 7 things you should never store in the shed — but probably are!
1. Pet food
While the garage may seem like the ideal place to store excess bags of pet food or kibble, this isn't a good idea. This is because the changing temperature or moisture can degrade pet food, destroying the essential nutrients and oils they need.
What's more, storing pet food will only attract rodents or mice who can easily chew through paper or cardboard packaging. And the last thing you need is to encourage an infestation of unwanted guests entering your home. Instead, store pet food securely in a rigid, tightly sealed metal bin or plastic container, and in a cool, dry space.
If you do spot mice in your home however, check out how to get rid of mice safely and keep them out.
2. Oily rags
Considering it's the obvious place for working on the car, never store oil-soaked rags in the garage. Not many people are aware that a pile of oily rags could spontaneously ignite in extreme heat, leading to a potential fire in your home. This is especially the case in hot, summer months, or if there is no proper ventilation for the heat to escape.
The best way to store oily rags is to first let them dry outside before placing them in a metal lid-tight container mixed with a soapy solution, or dispose of them in designated oil waste containers.
3. Paint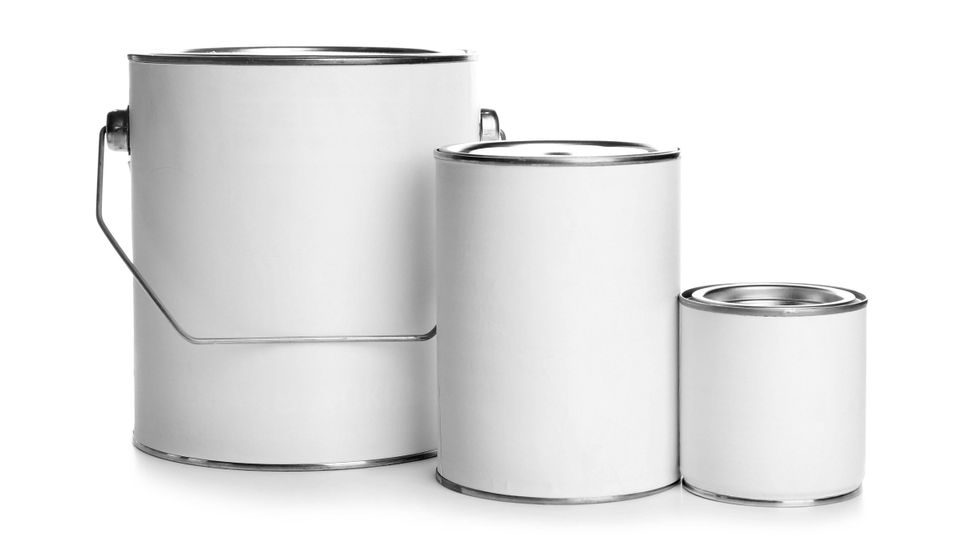 When renovating the home, the garage seems like the common place to store our leftover paint tins. However, oil paints in particular are highly flammable, and latex paints can break down under extreme temperatures. In fact, the particles could either freeze or separate, making them unusable.
If you want to salvage your paints for the next home makeover, store in a temperature controlled environment such as a ventilated, secure cabinet. In any case, it's always best to read the manufacturer's storage recommendations first.
4. Propane tanks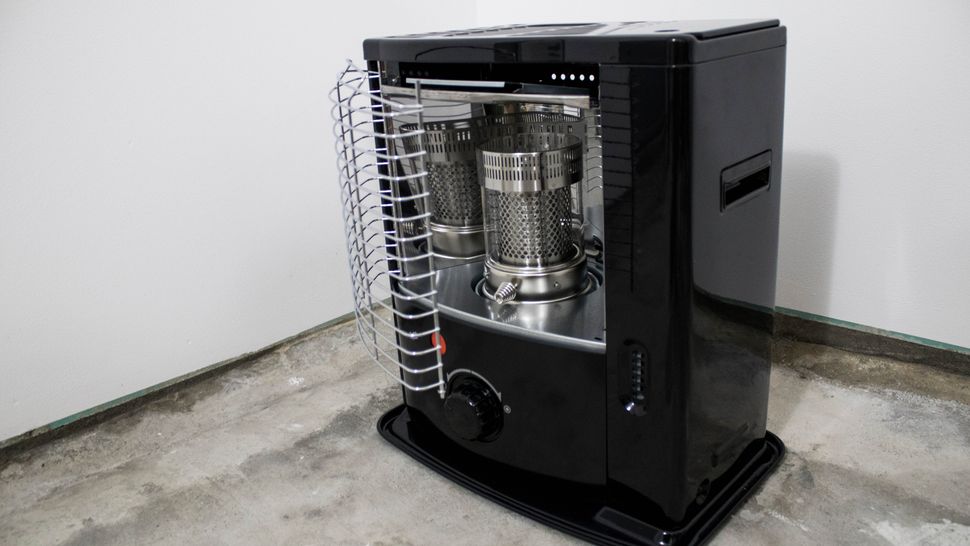 Much like oily rags, never store propane tanks or flammable items in the garage. While propane tanks are generally safe, if it happens to leak and there is a spark (from a car), this could potentially cause a fire. Other common items include kerosene heaters, oil lamps, certain cleaning products, aerosol sprays and even batteries.
Similarly, high temperatures during summer months can cause these items to combust with the smallest spark. In some cases, starting your car in the garage could be enough of a trigger to start a potential fire, so keep your flammables out of the garage.
Instead, keep your propane tanks, batteries and other flammables in a well-ventilated area outdoors. Plus, keep them away from direct sunlight and heat, and ensure they are nowhere near stoves or fireplaces.
5. Toys
While the garage may seem like a convenient place to stash away unused toys — this is not a good idea. Plush toys, fabric-made dolls or any other stuffed toy are likely to attract dust mites, other types of insects, or even mice should they happen to find their way into your garage.
The same applies if you want to store any delicate or natural fabrics, which could attract moths. So if you don't want your favorite toys or winter sweaters ruined, make sure these are secured in airtight boxes/containers like these IRIS USA 53 Qt. Plastic Storage Container Bin with Secure Lid (6 pack) ($99, Amazon), and in a dry, cool place.
6. Wine
If you're a wine collector, or enjoy hosting gatherings, avoid storing bottles in your garage. This is because wine is a sensitive compound that can react to temperature fluctuations and change the taste and overall quality. It's best to keep your wine in your kitchen, dining room cabinets, or some other location indoors that's climate-controlled.
The same applies to foodstuffs. If not stored correctly, perishables can easily spoil from humid temperatures during warmer months. What's more, the heat will essentially cook your tinned foods before you're ready to actually eat them!
7. Rugs and carpeting
If you have rolled-up rugs or leftover carpet from renovating, avoid storing these in the garage. The thick fabrics can become the perfect breeding ground for mold spores or mildew from increasing humidity or moisture. What's more, this can also become a warm sanctuary for mice and other pests, so don't pile them up on the floor.
When storing carpets or rugs, wrap tightly in a protective plastic or sheet, before storing upright, and off the ground in a well-ventilated area.
Things that you can store in the garage
Tools/ladders — Most home tools and ladders can be stored safely inside your garage all-year round. If you have smaller tools like hammers, wrenches, and drills, consider buying in a tool chest to store them all.
Bicycles — Bikes or any other outdoor gear can be safely stored in the garage.
Patio furniture — Outdoor or backyard furniture can be stored in the basement. These are usually designed from weatherproof materials, so can cope well with fluctuating temperatures.
Sports/outdoor equipment — Sports, camping or outdoor equipment tend to be durable and made from weather-resistant materials. These will also handle extreme temperature changes in the basement well.
---
If you don't have a garage, check out these things you should never store in the attic. It might be worth decluttering your home before you store things, just don't make any of these decluttering mistakes while doing so!