The 5 Best and Worst Things About the Google Pixel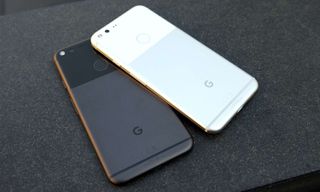 Google Pixel: What We Like, What We Don't
The Pixel is easily one of the best phones of 2016, giving Google a device that can go head to head with Apple's iPhone and Samsung's Galaxy S7 and S7 Edge. As much as we like the Pixel, though, it's not perfect. Here's a quick overview of what we love about the Pixel and what we think Google should work on changing.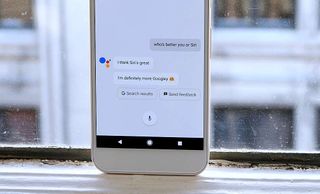 The Best No. 1: Google Assistant
Google is the clear leader in search, and now with the Google Assistant, the company is the clear leader in digital assistants, too. Leveraging Google's huge knowledge base and putting it on the Pixel gives you the speed and accuracy of the search engine you know in an easy-to-use interface. Google Assistant handles multiple languages with aplomb, dishes out directions, books tables at restaurants and more. My only reservation: Given how smart and proficient the Google Assistant is, I think it's time Google gave it a real name. (Alexa and Siri are taken.)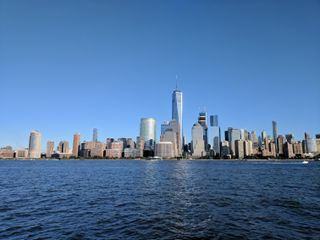 The Best No. 2: Camera/HDR+
"Computational photography" is a term you're going to hear a lot more in the future, as phone makers look for ways to improve their cameras. But companies are already making use of computational photography for features like the iPhone 7 Plus' portrait mode or the superb HDR+ mode in the Pixel.
Pixel's HDR+ mode takes multiple pictures and combines them to create supercolorful, noise-free composite images. That's why even though the Pixel's 12-megapixel rear camera doesn't have the widest aperture or most sophisticated autofocus tech, it can rival or, in some circumstances, exceed what you get from Apple and Samsung's best.
MORE: Google Pixel vs. Galaxy S7 vs. iPhone 7: Camera Face-Off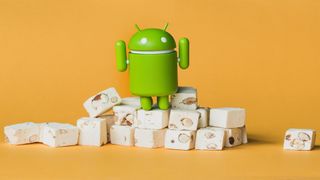 The Best No. 3: Fast Updates
It's no secret that the Android ecosystem is fragmented. As of November 2016, less than 25 percent of Android users were running a version as recent as last year's Android 6.0 Marshmallow, and less than 1 percent of users were running Android 7.0 Nougat, which debuted earlier this fall.
When you have a Pixel, you know that you will always have the most recent version of Android. And when those updates include things like an improved Google Now, a revamped app drawer and the Google Assistant, you'll be glad to have a Pixel while other Android users are left out in the cold.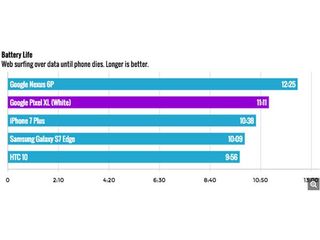 The Best No. 4: Battery Life
A phone can never have enough battery life, but with an average life of 11 hours and 11 minutes across multiple carriers, the Pixel XL has some of the best endurance we've seen on a phone. For comparison's sake, that's more than an hour longer than you'll get on other flagship phones, including the Samsung S7 Edge, LG V20 and HTC 10. With enhancements to Android Nougat's power-saving features, such as Doze, the Pixel's longevity reinforces why having immediate access to the latest software is so important.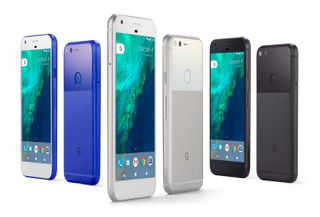 The Best No. 5: Carrier Compatibility
Exclusivity is good for carriers, but not for you, and in the tech world, there are few things worse than being forced to overlook a good product simply because it doesn't work on your network. That's why it's refreshing to see that bringing a Pixel to pretty much any carrier is pretty painless (despite Verizon's best efforts to convince people otherwise, though more on that in a moment).
As with the Nexus phones that came before it, the Pixel offers carrier-agnostic support, which also allows the creation of things like Google's Project Fi wireless service, which taps into Sprint, T-Mobile and US Cellular's networks so you can get fast speeds and true total coverage no matter where you are. And that's before you even get to Fi's phenomenal international coverage, which gives you high-speed data in more than 135 countries without charging extra fees.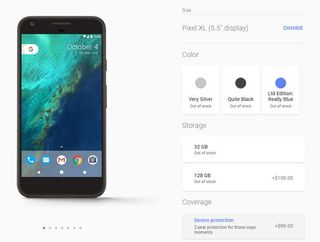 The Worst No. 1: Availability
As amazing as the Pixel is, it doesn't mean much if you can't actually buy one, which is something a lot of potential Pixel owners are dealing with right now. Things are especially bad for prospective Pixel XL buyers, as recent availability estimates from both Google and Verizon indicate that the soonest you could have an XL in your hands will be after Christmas. But more likely, it won't be until 2017.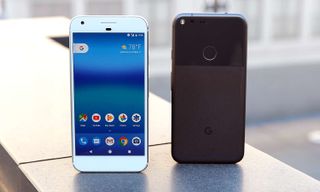 The Worst No. 2: The Design
There are a lot of great things about the Pixel, but one thing it's not is pretty. From the front, the Pixel really does look like a bad iPhone clone, especially the gaping, bottom chin. That area is begging to be better utilized for things like a front-facing speaker, capacitive touch buttons or pretty much anything besides a barren waste of space.
Meanwhile, the back glass looks like a half-hearted cover-up of the area Google had to cut out to include the fingerprint sensor and rear camera. And the three asymmetrical antenna lines around the phone's half-glass back just add injury to insult.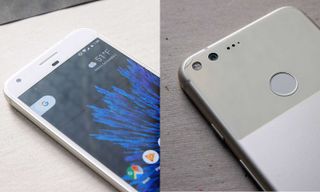 The Worst No. 3: Durability
I'm not sure if what I experienced is an anomaly or an indicator of a bigger trend, but in less than two months since I started using it, my Pixel XL review unit has developed cracks on both its front and back. It's really worrying that aside from the cracks in the glass, there isn't a mark on the phone. I've never dropped it, smashed it or abused it in any way, and when I carry the phone around, it's usually stashed in a padded pocket in my trusty messenger bag. So I really don't know what could have caused this kind of damage. (And I'm not the only person to have experienced this issue.)
Other glass and aluminum phones I've owned, such as the HTC One M7 and Galaxy S6 Edge, still look great after a year to 18 months of use, even with my preference to live life case-free. The Pixel didn't last even six weeks. Also, unlike Apple's iPhone 7 and Samsung's Galaxy S7, the Pixel isn't water-resistant. So while it's too early to say the Pixel is the most fragile phone on the market, it's definitely not the toughest either.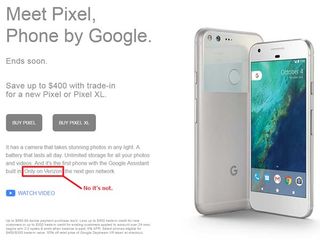 The Worst No. 4: Misleading Marketing
Pixel Ad
If you've watched sports, a prime-time network show or pretty much any kind of media with ads over the last month and a half, you've probably seen an ad for the Pixel. The problem is that Verizon paid for most of those ads (like the one we've embedded), and so they include claims that the Pixel is a Big Red exclusive — a misleading statement at best.
According to Merriam-Webster, the definition of exclusive is "limiting or limited to possession, control, or use by a single individual or group." This would suggest that the Pixel doesn't work on other networks, which isn't true at all. In fact, it works brilliantly, and it's one of the few phones that you can take to pretty much any carrier, pop in a sim, and not have to worry about what bands the phone does or doesn't support. Even with Verizon's exclusivity, T-Mobile has a deal that will save people $325 over 24 months when they add Pixels to existing One unlimited plans.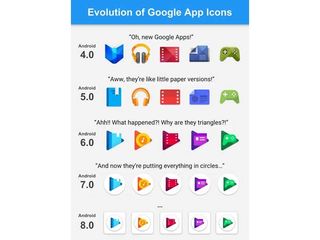 The Worst No. 5: New Circular Icons
Material design is great, and its clean, simple look is one of the best things about having a phone running stock Android. But even after six weeks, I still can't love Google's new circular icons. This cheeky image by Caleb Willden sums it up best.
I was still on board even after Google put the triangle behind all the icons in Android 6.0, but now things have gone too far. Instead of redesigning app icons for every version of Android, how about finally making dark mode a real thing so I don't go blind when I check my phone in the middle of the night?